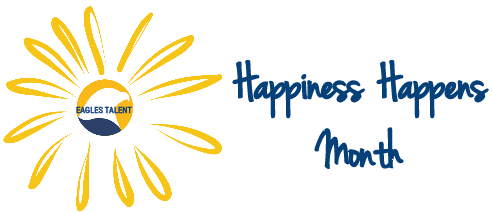 It's Happiness Happens Month and Trending Happiness Speakers are available to help you battle those post-vacation/back to school blues!
With Summer in its final month and school days slowly creeping up, a little inspiration can make a big difference. Any one of these speakers would be exceptional candidates to bring renewed interest, motivation and happiness to your classroom or corporation!
---

Dr. Will Miller has a unique background consisting of professional standup comedian, television personality, psychotherapist, educator, and best-selling author of Refrigerator Rights. All of these accomplishments make him a recognized authority on modern life and culture. His keynotes focus on the connection between our loss of intimacy with people in our society and are backed by groundbreaking research. He has a true passion for giving individuals the knowledge and confidence to find fulfillment in their lives. more
Traveling from: Indiana
Fee: $7,501-$10,000 – exact fee falls within this range.
Topics: Leadership & Inspiration, Communication Skills, Relationships
---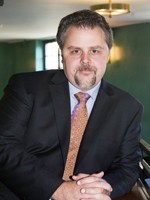 John C. Havens
In addition to being an author of the book, Hacking H(app)iness, he is also the founder of  The H(app)athon Project, which is a non-profit organization that strives to connect happiness to action. It does this by helping people track their values and personal data as a way to increase their well-being via customized volunteer opportunities in their community. John also explains the benefits of the digital world and assists audiences in understanding the way it can improve their lives for the better. more
Traveling from: New Jersey
Fee: $10,001-$15,000 – exact fee falls within this range.
Topics: Technology, Marketing, Business Growth
---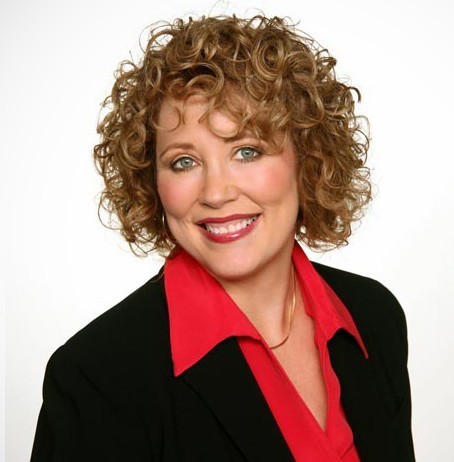 Karyn Buxman
With over 20 years of experience under her belt, Karyn Buxman is widely recognized for coining the phrase "Humor is Power". In addition, she received the Lifetime Achievement Award from the Association for Applied and Therapeutic Humor. Whether it's healthcare, corporate, education, government, or associations, Karyn's entertaining, and practical message brings audiences new and refreshing mindsets. more
Traveling from: California
Fee: $10,001-$15,000 – exact fee falls within this range.
Topics: Health & Wellness, Humorist, Stress Management
---

Shawn Achor
Winner of over a dozen distinguished teaching awards at Harvard University, Shawn Achor has researched the connection between happiness and success, making him one of the world's leading experts. His research even made the cover of Harvard Business Review! He has also spoken on multiple platforms, including TED, which is one of the most popular with over 4 million views. In his speeches, Shawn incorporates positive psychology and provides useful techniques that help keep teams engaged and motivated long after his presentation. more
Traveling from: Texas
Fee: $30,001-$50,000 – exact fee falls within this range.
Topics: Change, Trending Business, TED Conference
---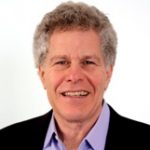 Matt Weinstein
Matt Weinstein is the founder of Playfair, Inc. which is an international consulting firm. Additionally, he was elected to the Professional Speaker's Hall of Fame by the National Speaker's Association, and was honored by Successful Meetings Magazine as one of the "21 Top Speakers for the 21st Century." In his keynote presentations, he incorporates high energy and humor. His hands-on sessions will establish team building skills that have a powerful effect on employee retention and corporate loyalty. more
Traveling from: California
Fee: $7,501-$10,000 – exact fee falls within this range.
Topics: Networking, Team Building, Humorists
---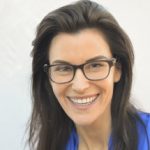 Sunny Grosso
Sunny lived up to her name by brightly achieving her goals of becoming a wellness researcher, one of the world's first happiness coaches, and a global culture consultant. In addition, she has the honorable title of the Culture Chief at Delivering Happiness. This title allowed her to co-build the model, develop the approach and lead the services team. Her innovation and positive impact have helped the company, as well as individuals, grow outstandingly. She continues to give her audience guidance and leaves them with empowering realizations. more
Traveling from: California
Fee: $10,001-$15,000 – exact fee falls within this range.
Topics: Trending Happiness, Corporate Culture, Management
---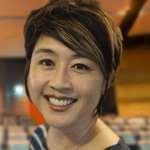 Jenn Lim
Jenn Lim's career consists of being a successful entrepreneur, author, CEO, and Chief Happiness Officer of her co-founded company, Delivering Happiness. Delivering Happiness was created to encourage science-based happiness, passion, and purpose. Another creation of hers is the Zappos Culture Book. It has become a global symbol of how companies can utilize happiness as a business tool to increase their productivity, which results in profitability. During her keynote speeches, Jenn challenges her audiences to develop their own core values to help them excel in multiple aspects of their life. more
Traveling From: California
Fee: $30,001-$50,000 – exact fee falls within this range.
Topics: CEOs & Business Leaders, Trending Fresh Perspective Keynote, Branding & Advertising
---

Neil Pasricha
After receiving his Harvard MBA and becoming a New York Times best-selling author, Neil Pasricha dedicated the last fifteen years of his life to assisting individuals and companies evolve into true leaders. Through his speeches and series of books, The Happiness Equation and The Book of Awesome; Neil has constructed programs that contain transforming content. His audiences receive nothing less than a powerful and uplifting message. more
Traveling from: Canada
Fee: $20,001-$30,000 – exact fee falls within this range.
Topics: Management, Peak Performance, Corporate Culture
---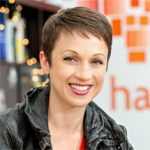 Nataly Kogan
Nataly Kogan is the founder of Happier, a global technology and learning platform that helps individuals and organizations realize their full potential by adopting scientifically-proven practices that improve their well-being. Since launching Happier, Nataly has been featured in the New York Times, The Wall Street Journal, Fortune, and has appeared as an expert on Dr. Oz. As a speaker, she enables her audiences to discover new methods of pursuing happiness to reach their full potential. more
Traveling from: Massachusetts
Fee: $10,001-$15,000 – exact fee falls within this range.
Topics: Life Balance, Business Entrepreneurship, Trending Happiness
---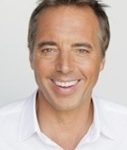 Dan Buettner
Dan Bruetner is the founder of Blue Zones®, a company that puts the world's best practices in longevity and well-being to work in people's lives. Dan and his partner, AARP, successfully raised life expectancy and lowered health care costs by some 40%. As a speaker, Dan's ultimate goal is to share his expertise and to help communities, companies, and individuals learn to live longer and happier. more
Traveling from: Minnesota
Fee: $20,001-$30,000 – exact fee falls within this range.
Topics: Aging, Adventurers, Health & Wellness
---
For more information on booking speakers who promote positivity, check out www.eaglestalent.com or call our office at 1.800.345.5607.