When planning your event there are 5 important questions to keep in mind. As a speakers bureau our job is to ensure event success. These questions will get you thinking, put your mind at ease and hopefully expand what you already know.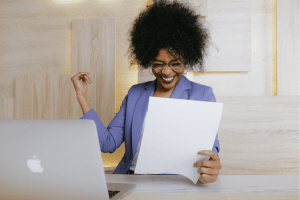 1. How will Eagles Talent help me?
We are here to help you through each step of booking a speaker. Our goal is to find you a speaker that fits your theme. 
A speakers bureau is able to do that. We help guarantee the success of your speakers. We keep track of paperwork, contracts and stay on top of all deadlines. 
When you are looking for a speaker, we make it easier to:
Search

Narrow down 

Choose your speaker
There are many speakers available, so making sure you find the right speaker for your event can be stressful. Talk about information overload. Speakers bureaus take the information you give them, break down that information and search for your best fit. 
Our team will seamlessly coordinate all speaker logistics.
2. Can we reach out to speakers that are not listed on EaglesTalent.com?
Absolutely!
If you have a specific speaker in mind that you do not see listed on our website in our diverse roster, we will see what we can do.  
We will find any contact information we can, or work with other bureau partners to access other speakers and celebrities. 
Like we said, the success of your speaker for the event is our top priority. 
3. Will I have a specific sales or account executive?
Yes. You will have one point person to go to. 
Instead of having to contact the speaker's agents, assistants, etc., you will be able to have one team member throughout the entire process. 
Your sales agent will know you and your event, so there is no need to continuously repeat your event details. We will make you aware of any meetings, changes in details or updates.
4. Is Eagles Talent part of the International Association of Speakers Bureaus (IASB)?
Yes we are!
Eagles Talent is a proud founding member of IASB (International Association of Speakers Bureaus). Our President, Sheldon Senek, is a past president of the association in addition to serving on the Board of Governors. 
We strongly believe in the integrity and ethics of our industry which is how we have retained long-time clients. 
5. Can we book a virtual event/webinar through Eagles Talent?
Of course!
We understand that some clients are turning to online solutions to communicate a message, provide business tips, or, for networking and training initiatives. 
Eagles Talent can meet your online web-event needs, by offering the best speakers in the world.
Check out EaglesTalent.com for the latest tips and ideas for hosting virtual events.