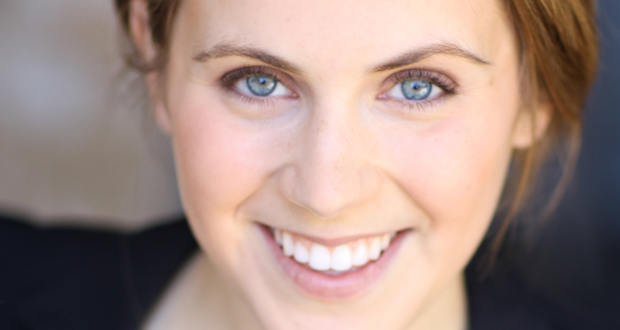 Amelie Karam
Minding & Bridging Generational Gaps
X
Program Descriptions
Please Understand Us: Attracting and Retaining Millennials
With Millennials being the largest generational group in the American workforce and totaling 50% of the workforce by 2020, successful healthcare organizations will need to understand the nuances of Millennials. This presentation defines the various generations, describes and explains who Millennials are, and addresses their strengths and weaknesses. Also explained is how organizations can best attract and retain this generation. The audience leaves with clear takeaways and ideas to use at work and in their interactions with Millennials.

Working as One: Bridging and Minding Generational Gaps
There is a "changing of the guard" in the workplace. Boomers are retiring at an accelerated rate and Generation X and Millennials filling the voids. This talk helps attendees clearly understand and think about how different generations respond in the workplace and how to use those generational differences to create more favorable work environments. The audience leaves this presentation with a broader understanding of all generations and how critical it is that different generations be respected for their unique contributions, as well as their differences.

We All Have a Story
Through time, different generations have experienced traumatic national events as well as personal stories that shaped them. Today is no different. This talk enlightens the audience on how these unique stories, both those experienced publically as well as privately, shape individuals of all generations. This knowledge and understanding hopefully helps individuals in the organization gain sympathy and empathy for each other, which helps create a healthier culture, a greater sense of teamwork and ultimately a more successful organization.

What's the Big Thrill About Mills?
Mills, Mills and more Mills. Millennials seem to be a hot topic these days. Why are they so important? This talk provides the latest up-to-date thinking about Millennials. This talk addresses Millennials' personal habits, performance in the workplace, and other relevant topics about the newest entrants in the workplace. This update on Millennials will help any leader in the audience better understand the largest workforce in the workplace, so they can be better prepared to attract and retain the most gifted in this generation of future leaders. For those who have no interest, step aside and let your competitors get the top talent.
Why Book Amelie Karam?


Amelie Karam's presentation for your upper-management staff will provide practical strategies and valuable insight for attracting and retaining millennials in the workplace.
Amelie Karam, who has been on stage since childhood, loves performing. She especially loves how performing presents the opportunity to both tell a story previously unheard as well as give a fresh perspective, possibly one never before considered. This passion led Amelie to becoming an international Millennial speaker and consultant.

After studying at the University of Arkansas, Richmond University in London, and finishing her degree in Performance and Film Studies from Loyola University in New Orleans, Amelie Karam recognized that people in her Gen Y age group, known as "Millennials," view the world differently than do previous generations. The great divide between Baby Boomers, Gen X, and Gen Y piqued Amelie's interest.

Amelie has always been intrigued by discovering and implementing what is needed to make people in organizations want to work together. Hence, when her newfound interest in generational differences began to surface in questions and conversations, she quickly dove into the topic with her usual zeal. Through extensive research, she has gleaned tools to help organizations improve workplace performance and relationships.

Through her Millennial perspective and rich research, along with her background in theatre, film, health, and wellness, Amelie brings an entertaining and informative voice to this important and highly sought-after topic: understanding, attracting and retaining Millennials in the workplace.

Past Clients and Conferences Include: Modern Healthcare Women Leaders in Healthcare Conference, Modern Healthcare Workplaces of the Future Conference (Closing Keynote), 7th Annual Becker's Hospital Review Conference, American Board of Medical Specialties, Nursing Management Congress, Geisinger Health Plan, Dignity Health, RWJ Barnabas Health, Spartanburg Regional Health System, CHRISTUS Spohn, CHRISTUS Physician Group, Corizon Health, Progressive Healthcare, Southern California EMS Leadership Training, Murer Group, Tennessee Health Information Management Association Annual Meeting (Opening Keynote), Eastern District Bench Bar, Tennessee Bankers Association, Belmont University, Texarkana College, CONAREC- Brazil (Opening Keynote), HIDglobal, Coastal Alabama Business Chamber, Southwest Louisiana Economic Development Alliance, Wilbur Smith Rotary, Lake Charles SCORE.