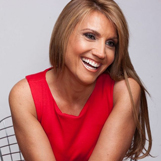 Amilya Antonetti
Entrepreneur, Soapworks Founder, Radio Host
X
Program Descriptions
Ensuring Brand Success in A Social Media World
The Critical Information You Need To Know About The Brilliance Hidden In Customer Conflict Customer service has become a critical part of brand creation & success. Social media has forever changed brand management & created a whole new industry "reputation management" - What your customers feel CAN kill your branding efforts & cripple growth. Perception is the name of the game, market share lives and dies on it. Learn how to boost the effectiveness of the dollars spent creating branding, marketing, advertising, and blogging. Customer service may have been the "ick" in your daily activities but it truly has become the biggest opportunity for building your brand.

Amilya shares how knowing your customer and designing a customer service mission, goal and plan that addresses conflict can radically affect sales and growth! In fact, it is the key to outperforming your competitors and higher top and bottom line goals.

She will educate your attendees on understanding Why, How and What needs to be done to turn your customer service department into a branding machine and a money manufacturer!

Bonus Material: The other customer service mission. Your Team!

HOW TO GET WHAT YOU WANT FROM ANYONE
The secret to getting what you want from anyone: Treat others the way they want to be treated. Motive them in their reward language and teach them in their learning style. It will change the face of your team and your company culture.

Session Objectives
Identifying Conflict Creating Communication
Email, Text, Phone & Meeting - How To Use Mediums Effectively
Top 12 Communication No Nos!
The Formula For Creating A Winning Communications Plan
5 Reward Languages & 3 Learning Styles - Analysis - How To Educate, Motivate and Reward With Each Style
Optimizing Your Communication To Get What You Want From Anyone at Home or At Work!

THE KEY TO UNLIMITED GROWTH
The growth and development of a company rests upon 3 supporting legs: The Company's Culture, The Company's Teams, and The Company's Leadership.

Session Objectives
How Unresolved Inner Conflict Affects Growth Goals
Learn to Identify Where The Conflict Is In Your Organization
Understanding Your Employees, Vendors & Customers
A Leader's Roadmap To Success Through Conflict
How Conflict Resolution Supports Culture & Growth
Using The Conflict Code To Transform Your Culture and Your Bottom Line

SUCCESSION SUCCESS
Amilya embodies family succession as she has personally been on both sides of the transition as well as a consultant who has helped many companies navigate successfully through succession. Her first experience was when she and her siblings took over the family business from her father. Then years later she passed a family business on to her son. As a behaviorist and business expert, her unique tools and process make the process enjoyable and successful. Her talks on business succession are poignant, funny and on chock full of useful strategy and advice. Contact us to schedule a pre-event evaluation call to see if Amilya is the right succession expert for your event.

A WOMAN'S GUIDE TO FINDING BRILLANCE IN CONFLICT
Success in business includes women, just as success in business includes men. Neither can achieve the overall goals or sustainability of success without one another. Therefore we need to take off the armor for a deeper look inside balance, confrontation, fulfillment and money. Explore conflict tools and resources that improve the relationships we have with our self, and the relationships we have with both our male and female business colleagues.

Session Objectives
The Ways Men and Women Handle Conflict Differently
12 Animal Shadows - What Is Your Animal Shadow
What is Your Reward Language - How Do You Like To Be Rewarded
What is Your Motivational Drive - 4 Colors Of Animal Shadows
How Do You Learn - Visual, Auditory or Tactile Learning Styles
How To Adapt Your Communication & Interactions To Get What You Want From Anyone.
Breaking The Barrier of Women's Competition In The Work Place To -Foster a Winning Relationships With Your Female Colleagues
Leadership As A Woman: How Can The Conflict Code Steer You To Your Ultimate Success
Why Book Amilya Antonetti?


Amilya draws heavily on her own incredible life experience to teach others how to break the boundaries holding them back in business and in life.
Over the past 20+ years Amilya has started, grown, and turned-around over a dozen multi-million dollar companies and brands by developing the right strategy, business models and teams.
Amilya mesmerizes audiences with her candid conversations and real life analogies. She shares simple tips and tools with lots of humor while delivering the secret to living your ultimate life. Audience's love to obtain and utilize tangible tools to help them achieve the hopes & dreams that are important to them. The Conflict Code offers them a customized Brilliance Blueprint for achieving unlimited success in all areas of their lives.

Amilya is a media personality & turnaround expert known as the "Conflict Resolutionist." Over the past 30 years Amilya has employed more than 49,000 people. As a crisis manager in a number of fields, she has learned the keys to growth, communication, and success. Amilya draws heavily on her own incredible life experience and her vast expertise as a Behaviorist to teach others how to identify conflict and break the boundaries that hold them back.

Through her groundbreaking conflict resolution program Amilya helps people learn:
How to build richer, happier, and more fulfilling lives at work and at home.
How to nuture a culture that creates success and cooperation to achieve targets and goals.
How to utilize her simple tools to optimize your team of professionals, your leaders, and your culture to be on the cutting edge of innovation, growth, and prosperity.

AWARDS AND RECOGNITION
500 Fastest Growing Private Companies (INC. 500 List for 3 Consecutive Years)
2012 Smart Woman of the Year
Fastest Under Forty "Woman to Watch"
The Kauffman Foundation Entrepreneur Award
INC. Magazine Speaker
The Wells Fargo Award of Excellence
100 Best Places to Work by Working Woman (given to her 3 years in a row for her leadership, management, and company culture)

Her leadership and out of the box philosophies have been highlighted in numerous magazines, including People, Time Inc., Entrepreneur, and Forbes. Her management skills have been recognized by Working Woman Magazine in The Best Places ato Work, and she's been nominated twice for Ernst & Young's Entrepreneur of The Year Award.