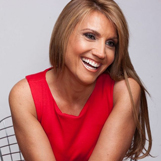 Amilya Antonetti
Entrepreneur, Soapworks Founder, Radio Host
X
Program Descriptions
Holistic Intelligence:
Keynote: Welcome to the New Industrial Revolution
As Artificial Intelligence (AI) and Machine Learning (ML) are the new breed of robots. This technology has begun to change how we relate to everything. The life skills of yesterday will not sustain us in the world of today or tomorrow. So the question is "once you KNOW can you UNKNOW?

What does this new revolution mean to YOU? and how is it impacting us, our children and our careers?
Our relationship with Ourselves
Our Relationships "Personal & Professional" with others ( on and off line)
Our Careers/businesses: "If employees are our greatest resource? why do we seek to automate & replace them?
Human Capital: What can Humans do that Robots Can not do? what does that mean to us now?
Our children - "The life-skills for sustainable success for tomorrow are not the skills most parents and leaders know or even relate to" As a mom, business owner and leader I'll share some things to consider for your home and family.

Holistic Intelligence:
Keynote: The Wisdom inside us can reconnect you with who you are, your purpose and your joy. "Know Thyself." - SOCRATES
The five H.i.Q insights that will change the way you see everything
1) Vibration Energy; How do you vibrate? why it matters? How to use it for success
2) Learning style - Your style can rob you from 2/3 of every conversation. Let me show you what you are missing.
3) Animal Shadows-Why your shadow impacts your relationships & influences how you show up each day.
4) Motivation Color - How decoding your (& others) core motivations can FREE you from GUILT and help you feel more connected with those around you.
5) False beliefs: how they are stealing your joy, happiness and love. How to tune out and move away from the dark side

H.i.Q Holistic Intelligence Quotient:
Keynote: How to decode what is holding you back and free you to build a transformational 2019 Success Plan
Defining your Vision of Success
Creating "realistic" Priority Buckets
Rules of the Game - Adhering your Priority Buckets into place
Power in the Day Board
Power hour and Protective hours (Smart time not more time)
Maximize the Power of Vibration & Energy ( Right Person - Right task - Right time)
Calendar Management: How to incorporate your Success tools (Vision-Buckets-Rules of the game-Power & Protective Hours into day to day calendar management system)
Cheaters, tips and tricks (Buddy System & tools to help you not revert back to old patterns)

Keynote: Looking inside Human Behavior to Decode the Individual Personalities inside your team and company. To increase performance, stimulate growth and improve company culture.
What is conflict?
Why your greatest strength create your greatest conflicts
How human behavior unknowingly cause hidden conflict inside your team/organization
How healthy conflict can be used for growth and innovation
What the secrets are to productivity (Right people - Right Task - Right Order - Right Time)
Why inter-company communications is so difficult and how to decode it for your teams
Why most companies (big or small) struggle with the exact same problems

THE CONFLICT CODE:
KeyNote: A GUIDE TO FINDING BRILLIANCE IN CONFLICT
Conflict is a natural part of human behavior, but there is a big different between healthy conflict and arguing. Understanding how to decode hidden conflict and how to channel conflict to birth brilliance can empower you to show up in conversations that can unlock passion, innovation and joy you never imagined.
What is conflict?
Why men and women have a different relationship with conflict
Vibration Energy; How do you vibrate? and how it influences conflict
Learning styles - How your style can rob you from 2/3 of every conversation and cause conflict you don't even realize is there
Animal Shadows - Why your shadow influences how you feel in relationships, manifest your unique abilities and find your place on a team or in a company
Motivation Color: How conflict can be used as a motivation
False beliefs: how they are stealing your joy, happiness and love
Why Book Amilya Antonetti?


Amilya draws heavily on her own incredible life experience to teach others how to break the boundaries holding them back in business and in life.
Over the past 20+ years Amilya has started, grown, and turned-around over a dozen multi-million dollar companies and brands by developing the right strategy, business models and teams.
Amilya mesmerizes audiences with her candid conversations and real life analogies. She shares simple tips and tools with lots of humor while delivering the secret to living your ultimate life. Audience's love to obtain and utilize tangible tools to help them achieve the hopes & dreams that are important to them. The Conflict Code offers them a customized Brilliance Blueprint for achieving unlimited success in all areas of their lives.

Amilya is a media personality & turnaround expert known as the "Conflict Resolutionist." Over the past 30 years Amilya has employed more than 49,000 people. As a crisis manager in a number of fields, she has learned the keys to growth, communication, and success. Amilya draws heavily on her own incredible life experience and her vast expertise as a Behaviorist to teach others how to identify conflict and break the boundaries that hold them back.

Through her groundbreaking conflict resolution program Amilya helps people learn:
How to build richer, happier, and more fulfilling lives at work and at home.
How to nuture a culture that creates success and cooperation to achieve targets and goals.
How to utilize her simple tools to optimize your team of professionals, your leaders, and your culture to be on the cutting edge of innovation, growth, and prosperity.

AWARDS AND RECOGNITION
500 Fastest Growing Private Companies (INC. 500 List for 3 Consecutive Years)
2012 Smart Woman of the Year
Fastest Under Forty "Woman to Watch"
The Kauffman Foundation Entrepreneur Award
INC. Magazine Speaker
The Wells Fargo Award of Excellence
100 Best Places to Work by Working Woman (given to her 3 years in a row for her leadership, management, and company culture)

Her leadership and out of the box philosophies have been highlighted in numerous magazines, including People, Time Inc., Entrepreneur, and Forbes. Her management skills have been recognized by Working Woman Magazine in The Best Places to Work, and she's been nominated twice for Ernst & Young's Entrepreneur of The Year Award.