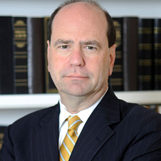 Andrew Friedman
Principal and Founder, The Washington Update
Traveling From
District of Columbia
X
Program Descriptions
The Washington Update: An Overview of the Political Environment, Prospective Legislation, and Strategies for Investment and Retirement Planning

A new Congress convenes in 2019, returning split government to Washington. The new Democratic-led House is expected to hold aggressive oversight hearings into the Trump administration's policies. At the same time, the administration will continue to assert its regulatory authority in a number of areas, including expanding and increasing tariffs on imports; reducing the scope and effectiveness of the Affordable Care Act; imposing and enforcing new immigration restrictions; reducing the availability of Medicaid and other "safety net" programs; and rolling back industry-specific regulations. In addition, the SEC has proposed new "broker conduct" regulations, while the DOL is considering another look at its prior proposal.

Andy Friedman, expert in political and legislative affairs, will address these matters in his 2019 presentations. Among other things, he will discuss:


Residual nuances of the 2017 Tax Act that provide strategies for investors in 2019;
Bipartisan legislation that Congress will consider in 2019;
The scope of House oversight hearings and how they could affect the administration's ability to implement its policies;
The effect and possible outcomes of the president's tariff program and other administration initiatives such as healthcare, infrastructure, and industry-specific reforms;
How changes in government revenues and spending affect the country's fiscal situation and the future direction of interest rates;
The scope, effect, and prognosis of regulations governing broker conduct. Along the way, Andy and Jeff will consider how each of these items is likely to affect taxes, the economy, specific economic sectors, and the markets in 2019 and beyond.

Along with these insights, Andy will provide strategies that investors and financial advisors can consider to take advantage of (or protect against) market effects and volatility arising from these initiatives, as well as specific strategies for investment, wealth transfer, and retirement planning.
Why Book Andrew Friedman?
Andy Friedman is one of the nation's most sought-after speakers on political and legislative developments and their effect on the government's tax, fiscal, and retirement policies.
According to CNBC, Andy Friedman is "one of the nation's most sought-after speakers on all things political." An expert on political affairs, Andy explains the ever changing, sometimes confusing, and often crazy world of Washington in a straightforward bipartisan manner. He is known for predicting the outcomes of Washington deliberations and providing financial advisors and investors with strategies to consider in light of the changing political landscape.

Andy was a senior partner with the law firm of Covington & Burling in Washington, D.C., where he practiced for almost thirty years, serving as head of the tax and corporate groups. He received his bachelor degree as valedictorian from Trinity College in Hartford, Connecticut, and his law degree from the Harvard Law School.

Andy also served as tax counsel to Major League Baseball, the National Football League, the National Basketball Association, and the National Hockey League.

Andy appears on CNBC, which refers to him as "Wall Street's Tax Expert" and calls him "one of Washington's savviest political observers." Andy also has appeared on the Larry Kudlow Show, the Fox Business Channel, and POTUS radio, has been profiled in the Washington Post and Research Magazine, and is quoted extensively in publications ranging from the Wall Street Journal to USA Today.

Andy is included in Best Lawyers in America and Chambers' America's Leading Lawyers for Business, which notes that "Andy's ability to combine vast knowledge and a practical mindset permits him to convey the most complex of tax concepts in layman's terms. He is the expert's expert. If every lawyer were like him, the world would be a much better place."