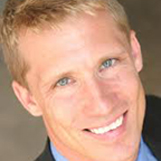 Andy Core
Healthy-Lifestyle Realist
X
Program Descriptions
Life Balance - Redefining Humanly Possible
Today's working culture can have you constantly running 90mph, hair on fire. Tomorrow will get faster. The good news, is that what you yearn for - more balance in your life - is actually the solution to your more with less dilemma. In Andy's program, you will learn how to improve your work-life balance, productivity, health, and abilty to stay motivated in turbulent times.

Stress Right – How to better dodge, withstand and use stress to your advantage
Even though stress is called a "silent killer," most people know that it can cost an organization $7500 per worker, per year (if they make at least $25/hr), is likely behind 9 out of 10 visits to primary care physicians, is the #1 cause of lower back pain, worsens the top 7 killers of both men and women, and makes life way harder than it should be. But what most people don't know, is what to do about it. In this program, you will learn what is really behind many of the problems facing your organization and you personally. Can you beat stress? You bet.

Sales Energy - Having "the Juice" to Get & Keep More Clients
The bottom line – after this program your Sales Professionals will know how to achieve greater professional success, personal significance and do so without burning themselves out in the process. Sales Professionals will create maximal, sustainable and motivated performance by using proven ideas to improve their daily system. Bottom line, this program creates more capable Sales Professionals who generate more revenue for themselves and for your company.

Wellness Engagement - What it takes to effectively pitch, implement and sustain a successful worksite wellness program
Regardless of what the future holds for healthcare, worksite wellness programs are and will continue to be critical to sustaining healthcare benefits, not to mention profitable companies. In this "dig in and get your hands dirty" workshop, wellness consultant Andy Core, M.S. will give you doable, tactical answers to those questions, plus insights into his experience with companies like Gillette, Wal-Mart, Unilever, Clorox, Coldwell Banker, the U.S. Army and many others.
Why Book Andy Core ?


Andy is a credentialed, award-winning thought leader on increasing employee engagement, productivity, and wellness motivation who helps hard-working adults thrive at work and in their personal lives.
His "research scientist meets standup comic" style gives audiences the proprietary information and inspiration needed to accomplish more at work and live healthy fulfilled lives.
Combining stories from his experience as a successful consultant with the latest research, he will ignite your audience and show you how build teams that cost less, have better attitudes, and accomplish more.
Andy Core's primary focus is understanding "why do we not change when we know it is the right thing to do?" Specifically, he addresses how to overcome the barriers sabotaging your motivation to living healthier and achieving better work-life balance.
Core has a master's degree in the science of human performance and performed research and understands how men and women respond to stress, stress testing, and what it takes to change your health behaviors for the better.
Over the last 17 years, Core has contributed to improving the overall health of some of America's most successful companies as well as some of our most unhealthy communities. Specifically, he has field tested his concepts working directly with hundreds of top performers within Gillette, Coldwell Banker, Intel, Ernst & Young, Clorox, Tyson Foods, and Newell Rubbermaid, as well as leading healthcare organizations, associations and government agencies. His success rate at helping people go from "knowing they need to live a healthier and more balanced life" to actually living it is 13X the national average.
Combing the high energy style of a stand up comic, stories from his experience a successful wellness consultant, and the latest research, Core will ignite your motivation and show you how to execute a better way of life.