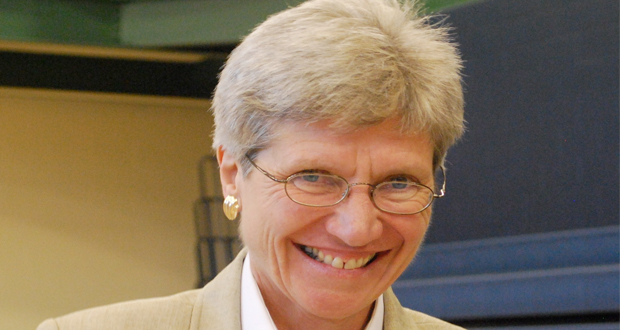 Annabel Beerel
Leadership & Ethics
Traveling From
Massachusetts
X
Program Descriptions
Ethics Boot Camp 101
This seminar provides opportunities to learn about the language and concepts of ethics, and to engage in ethical inquiry in creative ways. This experience will powerfully enhance your competence in decision making.

Executive Ethics: Ethics Begins at the Top
This seminar focuses on the role of the Board of Directors and the senior executive team in setting the ethical tone and shaping the ethical climate of the organization. The seminar provides an opportunity for important members of the corporate governance and oversight team to gain enhanced self-understanding and self-awareness and to explore how their own values and self-understanding influences and shapes the ethical climate of the organization.

Leading People: Leading Change
This one day experiential seminar provides participants with opportunities to experience and examine personal and group behavior in response to the exercise of authority, leadership and power in the face of change.Participants will gain an understanding of group dynamics and will become skilled in reading the group's response. They will learn about the roles they take up and those assumed by others. They will be invited to exercise leadership in a real time context and reflect on their own leadership strategies. Through direct experience they will gain insights into their own leadership behavior and they will have a chance to explore new options.

Realities: The Challenge of Responding to New Realities
This seminar will provide participants an opportunity to discuss the concept of new realities; to explore how their new realities impact them and their organizations and to learn skills and techniques of dealing with the management of change.

Seminar in World religious, Ethics, and Business Practices
In a globalizing world intercultural competence is essential. In order to engage and negotiate effectively managers of organizations need a good grasp of the religious and cultural background of people who originate from other countries and different ethnicities. In many countries religious traditions provide the base values and world views of its people. At the end of the Seminar, participants will have a good grasp of the key differences in mindset, motivation and performance of different religions and cultures and they will have practical strategies for engaging in foreign countries or working with a diverse workforce.
Why Book Annabel Beerel?


Her presentation allows audiences to gain an opportunity to exercise leadership in real time and learn how to analyze the effectiveness of their own and others leadership strategies.
She provides critical insights into the myths, cultural mores, ethics and religious perspectives of cultures and explores the complexity of managing an inter-cultural workforce and how these affect relationships, work practices and work performance.
Dr. Annabel Beerel is an organizational consultant with expertise in Leadership and Change Management, executive and organizational effectiveness and analyzing Ethical issues across a wide range of professions. Annabel has worked with multinationals as well as educational and non-profit organizations. She has been a Corporate Financier and Investment Banker in the City of London where she was actively engaged in business analysis, fund raising, merger and acquisitions and strategic planning. She founded and ran a highly successful business in Artificial Intelligence for a period of eight years.
Annabel is also a highly experienced executive coach. Her assignments include one on one coaching as well as working with a management team to enhance effectiveness, and to improve communication, decision-making, and the development of leadership capacity across the organization.
Annabel is the founder and President & CEO of the New England Women's Leadership Institute, an organization that helps women advance in their careers and advises on organizational leadership capacity building. The flagship event of the Institute is the New England Women's Leadership Summit, a major leadership and professional skills development event for professional women across New England.
Annabel holds a Ph.D in Comparative Religion and Ethics from Boston University. She holds a Masters Degree in Theology from the Weston Jesuit School of Theology in Cambridge, Massachusetts, and has pursued Advanced Leadership Training at the J.F. Kennedy School of Management at Harvard University. Annabel holds an MBA with a focus on Corporate Finance and Strategic Management. She is also a qualified accountant.
Annabel was born in Johannesburg, South Africa. Since then she has travelled extensively and has worked and taught in several countries around the world. Her passion is travel where she can experience world cultures and religions. Annabel takes every opportunity to work with international women. She teaches seminars to international women invited to the U.S, by the U. S. Department of State and hosts her own workshops and seminars under the umbrella of Women Educating Women Worldwide.
A dynamic and entertaining presenter, accomplished panel host, and facilitator, Annabel travels and presents at numerous conferences. She is also the prolific author of articles and books. Her most recently published book is entitled Leadership and Change Management by Sage Publications. She is currently working on an Ethics book for managers that promotes Corporate Citizenship.