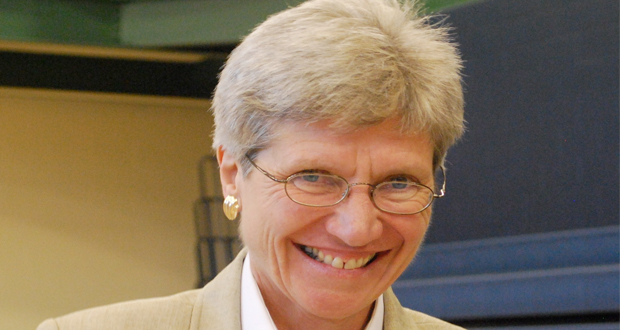 Annabel Beerel
Leadership & Ethics
Traveling From
Massachusetts
X
Program Descriptions
LEADING PEOPLE: LEADING CHANGE
From this presentation you will learn how to read new realities and mobilize people to transform, not just change. If you want a vibrant organization you need people to be awake, adaptable, energetic and efficient. To create an effective organizational culture at this time requires a deep shift in people's mindsets, attitudes and behaviors. It requires new ways of being in the world and new ways of responding to the ever-changing realities. This presentation provides insights and a framework for shifting people's minds and with ways to mobilize them to reach new potentials.

Key Takeaways:
The significance of reading new realities
The dynamics of change
Mobilizing others to change – the opportunities and pitfalls

LEADING FROM THE INSIDE OUT
This presentation places emphasis on the importance of knowing yourself and developing yourself in order to become an effective leader. As a leader one needs to inspire, motivate and mobilize others. This takes personal confidence, great skill and courage and strong self-esteem.

The kinds of skills that build self-esteem and develop deep confidence will be discussed along with suggestions of how these skills can be acquired and enhanced.

Key Takeaways:
What it means to get to know and develop oneself
How to develop self-confidence and self-esteem
Using oneself as an instrument to influence others

THE COURAGE TO LEAD
Real leadership, the type that gets people to change in positive and constructive ways, requires a great deal of personal courage. In mobilizing others one has to deal with all kinds of denial, anger, anxieties and resistance. Frequently issues get intense and personal. Frequently those one wants to help lead wish to move in a completely different direction to the one in which you wish to steer them. Having the courage to hold steady and get others to do their own work around change is the hallmark of savvy leadership. This presentation discusses the difficulties and the possibilities.

Key Takeaways:
The obstacles that leaders often face
A detailed discussion on courage
Ways to develop courage in order to be effective

LEADERSHIP: CREATING VISION, INSPIRATION AND TRANSFORMATION
Leaders are expected to have vision and to be able to inspire others with that vision. A key question is: What is a "good or appropriate" vision. Clearly not any vision will do. This presentation focuses on how to create a vision that takes the group or organization to new ground. It covers the kind of vision needed to actually inspire people and get them to adopt that vision through thick and thin. During the presentation we also explore the characteristics of a vision that will lead to transformation and why that is so powerful.

Key Takeaways:
How to create a compelling vision
What makes a vision inspirational
How effective visions can lead to transformation

LEADERSHIP AND ETHICS: THE TWO SIDES OF THE SAME COIN
People frequently ask whether leaders can be unethical and still be considered leaders. The usual culprits cited are Hitler and Stalin. This presentation clarifies how the concept of leadership and ethics cannot be divorced and that leadership, properly defined, always assumes ethical behavior.

The presentation also discusses how and why leaders often behave unethically and how this immediate destroys their standing as leaders – they become misleaders.

Key Takeaways:
Clarification of the concept of leadership
Clarification of the concept of ethics
The call to lead and the temptation to mislead

STAYING CLEAR: LIVING LIFE FROM A PLACE OF INNER FREEDOM
What can be a greater personal goal than to live life from a place of inner freedom? Who could be more noble; more thoughtful; more CLEAR, than someone who makes decisions free from external pressure or coercion of any kind? Imagine if you could begin today finding a new courage to make more and more of your own decisions from a place of Freedom? Well you can! By using the frame work of CLEAR (courage, leadership, ethics, authority and role), you can find a new freedom and a new way of shaping your life.

Key Takeaways:
What it means to live from a place of inner freedom
Discussion of the CLEAR acronym in detail with examples.

(A booklet with exercises comes with this presentation)

GIVING VOICE TO VISION
It is one thing to have a great idea or a purposeful vision; it is another to be able to inspire others and to communicate it. Many visions remain ink on paper without the energy and commitment behind them to carry the day or to create meaningful change. In this presentation we discuss how to give voice and energy to vision. We talk about having courage, being accountable and taking risks. We explore what it means to communicate a vision that is alive and has movement and energy and we explore the ways to invite others into the visioning process.

Key Takeaways:
Making a vision come alive and speak to the needs of others
Communication skills and possibilities
Implementing a vision so that it has broad appeal and purpose

HAPPINESS IS AN INSIDE JOB
We all want to be happy and many of us spend our lives pursuing that state of happiness. Most often we have all kinds of terms or criteria that will determine happiness for us. It might be money, fame, a family, good friends and so on. So much of our time is spent in pursuit of getting all the things we think we need to make us happy. Yet – all the happiness we need in the world is right there waiting for us. We only need one thing… the right state of mind and all the happiness in the world will be ours. The extent of happiness depends on one main thing – our state of mind, and that is an inside job.

Key Takeaways:
To expel the myths of happiness and to look at its real foundation
To find a path to happiness that is totally ours and will help us shift our state of mind

IS ALL FAIR IN LOVE, WAR AND BUSINESS?
The ethics of business is not always easy to sort out. Many times we are caught in a bind as our competitors are our friends; we share the pews at Church with our employees' families, and we coach the children of our bosses. There are also times when we have the inside track on people's lives and fortunes which makes us more or less understanding and forgiving.

Invariably there are people in our organizations who are related to someone we know or we find ourselves caught in the loyalty versus tell all bind.

This seminar/workshop provides guidelines on how to untangle some of these ethical dilemmas that part of daily life. Here we discuss what makes a dilemma and ethical dilemma and the strategies one can adopt to minimize their complexity and potential adverse impact. The discussion will provide insights as to how and why we get into ethical knots and the best way out of them.

Key Takeaways:
Understanding the nature of ethical dilemmas and what makes them challenging.
A framework for unraveling ethical dilemmas.
A strategy for anticipating and minimizing ethical dilemmas in the future.

OTHERS:
PERSONAL LEADERSHIP FOR EFFECTIVE PERFORMANCE
POWER, INFLUENCE AND LEADERSHIP
WOMEN AND POWER
BLAZING THE TRAIL: IGNITING YOUR LEADERSHIP TALENTS
WHO DO YOU THINK YOU ARE?
BECOMING AN EFFECTIVE PRESENTER
CREATING A MENTORING CULTURE AND A FRAMEWORK FOR MENTORING IMPLEMENTATION
HOW TO BECOME A BETTER PROBLEM SOLVER AND DECISION MAKER USING CRITICAL THINKING SKILLS AND A SYSTEMIC APPROACH TO PROBLEM SOLVING
THE POWER OF NEW REALITIES
LOL(3) – Lead out Loud; Laugh out Loud; Live out Loud
NEW REALITIES – THE FORCE OF CHANGE
CULTURAL DIVERSITY - TOLERANCE AND BOUNDARIES IN THE WORKPLACE AND WITH CLIENTS
DIVERSITY: COMMON PROBLEMS - DIFFERENT MINDS
A MOSQUE; A STEEPLE; A MINARET- BABEL REVISTED
NEW REALITIES AND VALUE TENSIONS
MINDFULNESS: A Better me; Better you; Better world
Why Book Annabel Beerel?


Her presentation allows audiences to gain an opportunity to exercise leadership in real time and learn how to analyze the effectiveness of their own and others leadership strategies.
She provides critical insights into the myths, cultural mores, ethics and religious perspectives of cultures and explores the complexity of managing an inter-cultural workforce and how these affect relationships, work practices and work performance.
Dr. Annabel Beerel is a Leadership and Change Management Executive who works with senior executives to advance organizational effectiveness. She is also a highly experienced executive coach. Her assignments include one on one coaching as well as working with management teams to develop leadership capacity and improve decision-making. Annabel has also held a Chair in Ethics and has developed and taught a range of leadership development classes for MBAs and senior executives.

Prior to moving to the US, Annabel was the Founder & CEO of an international Artificial Intelligence company. She has also been a Senior Director, Corporate Financier and Investment Banker in the City of London where she was actively engaged in business analysis, fund raising, merger and acquisitions and strategic planning. She has held various senior executive roles with multinationals and has a great deal of expertise in finance and management information systems.

Annabel's clients include Androscoggin Valley Hospital, Greater Seacoast Community Health, New Life Counselling Center, Northeast Delta Dental, BAE Systems, Barclays Bank, Citi Bank, Enterprise Bank, MFA, Monotype Imaging, General Dynamics, National Grid, Raytheon, Teledyne, Inc., the Defense Logistics Agency, and the US. Army.

More recently, Annabel founded the New England Women's Leadership Institute, an organization that helps women advance in their careers and advises on organizational leadership capacity building.

Annabel comes from Johannesburg, South Africa. Since leaving in 1983, she has lived in Europe and the USA and worked in many countries. She has a passion for elephants, music, dance, cultures and education. She writes non-fiction books and poetry. When she can, Annabel works with international women and refugees to help them with self-esteem building and how to navigate in new environments.

Annabel has a PhD in Social Ethics, an MA in Transformational Psychology, a Master's in Theology, has carried out advanced leadership training at Harvard University, has an MBA, is a qualified accountant and is a certified Meditation Instructor. She has written nine books on a variety of subjects. Annabel is also an active public speaker on a variety of topics.