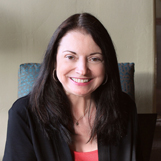 Anne Bruce
Expert in Workplace Morale
Traveling From
California
X
Program Descriptions
Motivating and Retaining Your Superstar Employees!
Developing Leaders At All Levels
The Powerful Connection Between Corporate Vision and Employee Performance
FUNdamentals of Out-of-This-World Customer Service!
Feeding the Heart and Soul of the Organization
What Instruments Will You Play In the Symphony of Life?
Creating Endless Possibilities In the Workplace
The 4 Cornerstones of People Potential: Hope, Trust, Passion, and Integrity
Why Book Anne Bruce?


Anne passionately demonstrates, with nuts-and-bolts transformation tools and techniques, the steps necessary to build on our signature strengths and to rely on the magnificent inner guidance system that is within us all.
Anne's approach to discovering our "True North" using her motivational programs on leadership, customer service, and the power of human potential, is based on the concept that each of us has an inner guide that can help unlock our individual potential immediately.
Anne Bruce is an award-winning life coach and a popular and entertaining platform speaker. She's also an international leadership trainer and motivational speaker, and the bestselling author of two life coaching and mentoring books, "Discover True North: A 4-Week Approach to Ignite Your Passion and Activate Your Potential," and "Be Your Own Mentor."
Her other books include Leaders—Start to Finish: A Road Map for Developing and Training Leaders At All Levels, (ASTD Publishing), Motivating Employees, (Mc-Graw-Hill), Building a High Morale Workplace, (McGraw-Hill), Perfect Phrases for Documenting Employee Performance Problems, (McGraw-Hill), How to Motivate Every Employee, (McGraw-Hill Mighty Manager Series), and Perfect Phrases for Employee Development Plans, (McGraw-Hill).
Anne's books have been translated into more than 24 languages worldwide. Her newest release, a career book on becoming a professional speaker and trainer, is "Speak for a Living: The Insider's Guide to Building A Speaking Career," and was released in June, 2008 (ASTD Press).
Anne is a former television talk show host and producer for CBS. She hosted her own morning talk show - "It's a New Morning" - for five years and continues to host a network of radio programs across the US for various media syndicates.
She has been a featured presenter for The White House, Harvard and Stanford Law Schools, and the London Institute of Management.
Her motivational programs on leadership, growing talent, customer service, the power of human potential, and an array of communications topics, have been featured at worldwide business conferences, professional associations, and in hundreds of corporations, including: Coca Cola, Ben & Jerry's, Southwest Airlines, GEICO, Lanier Worldwide, Sprint, Blue Cross/Blue Shield, Pain Webber, Baylor University Medical Center, St. Jude Children's Research Hospital, The American Red Cross, the Conference Board of Europe, Sony International, BestBuy, Accenture, American Society of Training and Development (ASTD), and the American Management Association.
Books