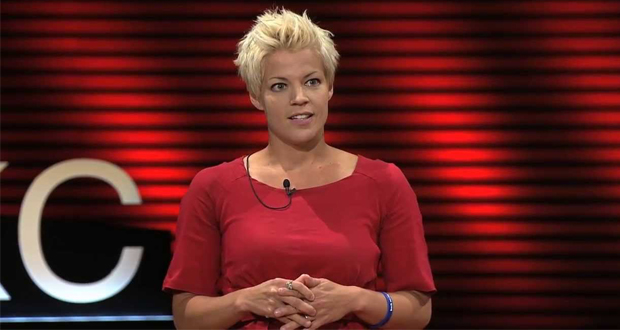 Anne Mahlum
Social Entrepreneur and Founder of Back on My Feet
Traveling From
District of Columbia
X
Program Descriptions
The Road to Change
Anne Mahlum's compelling personal story and work with Back on My Feet is a powerful and inspirational example of how change happens. In this engaging and inspiring program, Anne shows us that we all need the same things in life to grow and succeed... to be noticed, to be appreciated, to be valued and to be cared for. She teaches that changing the way we see ourselves and our circumstances is at the core of change and that only then can we begin to move out of our comfort zones and create real and lasting change in our lives. With raw vulnerability, grace and lots of humor, Anne takes audiences on an emotional journey that will leave them feeling motivated, purposeful, and empowered to both manage and create real change in their lives.
Why Book Anne Malum?
A philanthropist, humanitarian, running enthusiast, and professional speaker, Anne is a woman as interesting as she is busy! She will inspire you with her mission to improve the lives and spirits of homeless persons around the country.
Not only is her nonprofit and private fitness studio socially responsible, but it is a great study in how to make a business profitable by using quick and explosive growth. Anne has a lot of great ideas, and she loves using them to educate her audiences.
She provides great people with take aways on personal health, humanitarianism, inspiration, and self motivation.
Anne M. Mahlum is an entrepreneur who knows how to create and build with purpose…and she knows how to do it fast. She is currently the owner and CEO of a fast-growing boutique fitness company she founded in DC in 2013 called [solidcore] - www.solidcore.co. In just over four years, Anne has grown her company to 33 locations with more than 35,000 clients, including Michelle Obama. She has 8 full-time and 60 part-time employees and is constantly growing her team. [solidcore] is expected to do more than $8M in revenue this year and recently took a multi-million-dollar investment to expand into new markets, including Philadelphia, Atlanta, Southern Maryland and Chicago. She has received notable media attention for her business acumen, including features in The Washington Post and The Washington Business Journal.

Prior to [solidcore], Anne was the CEO of Back on My Feet (BoMF), a non-profit organization she founded in Philadelphia in 2007 that uses the power of running to change the way those experiencing homelessness see themselves so they can make real change in their lives, which includes employment and independent housing. In addition to Philadelphia, the organization now has chapters in Baltimore, Washington D.C., Boston, Chicago, Dallas and Indianapolis, Atlanta, New York City, Austin and Los Angeles. Anne led BoMF to become a $6.5M privately-funded organization with staff of 48, thousands of volunteers and hundreds of members. Anne's vision for Back on My Feet is simple, yet bold - to help as many people as possible, in the most efficient way as possible, redefine themselves so they can redefine their life and, just as important - to change the perception of homelessness on a global scale.

Anne's work with Back on My Feet has been featured in countless times in both local and national media. In 2012, Anne hosted a documentary for MTV called The Break on youth homelessness and she was recently featured in a book, called 50 Everyday Heroes. Anne has been named ABC world News Person of the Week, a CNN Hero, New Yorker of the Week, a top 40 under 40 individual by both Philadelphia and Washington DC's Business Journal.

Anne regularly speaks at corporate events, academic institutions and conferences on leadership, being bold, finding your happiness, the business behind starting a nonprofit, fundraising and social change.

She is originally from Bismarck, North Dakota and currently lives in Washington, DC. She has completed 11 marathons, including one on every continent except Antarctica.