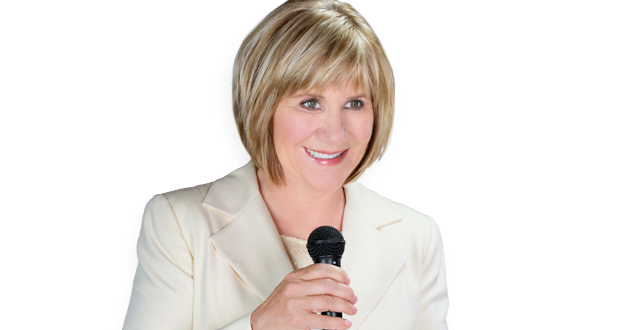 Barbara Bartlein, RN
Motivational Humorist
X
Program Descriptions
The Magic of Making A Difference
A presentation geared toward recognizing volunteers and the contribution they make. Extremely well received. Humorous and Motivating.

Laughing Matters
This widely popular and humorous presentation will motivate and inspire you. Your ability to find humor and laughter is one of the keys to success. Build your "funny bone" and increase your humor quotient. Barbara will make you laugh while arming you with tools to conquer life's challenges.

Fired Up? Or Burned Out!
Fire up your energy while managing and letting go of stress. Learn the techniques to avoid, reduce and manage stress that results from life events. Includes a self-assessment of your stress level and relaxation techniques.

The Wendy Syndrome
Designed especially for women, this enormously entertaining keynote will inspire you and make you laugh. Examine your own balance and self-care while identifying the roadblocks in your way. Includes a hilarious look at male-female relationships and what makes them tick. A must for women in the new millennium.
Why Book Barbara Bartlein?


A clinical psychotherapist and workplace culture expert, Barb is an extremely engaging, charismatic speaker whose tips and exercises offer real, practical solutions to common networking problems and fears.
Barb has the unique ability of incorporating the humor of everyday life as she educates, entertains and motivates professionals to improve workplace performance.
Barbara Bartlein is a healthcare motivational speaker and workplace culture expert. For over 30 years, her presentations and seminars have helped professionals, teams and leaders build high performing workplaces. A clinical psychotherapist and former VP of St. Mary's Hospital in Milwaukee, she understands people and organizations.

Presenting over 90 programs per year, Barbara's high energy keynotes and seminars improve teamwork and increase productivity. Barbara is a high content speaker who educates, entertains and motivates professionals to improve workplace performance.

Barbara attended the University of Wisconsin-Madison earning a degree in Philosophy and graduated from Beth-El School of Nursing in Colorado Springs. She received her master's degree in clinical social work from the University of Wisconsin-Milwaukee and has had a private practice for over 25 years.

A co-owner of the managed healthcare company, CNR Health, Barbara helped build the organization from two employees to a multi-million dollar company. As VP of St. Mary's Hospital, she oversaw 5 corporations and the operation of a psychiatric hospital.

Barbara is the past president of the National Speakers Association-WI chapter. She has earned the Certified Speaking Professional (CSP) designation, the highest earned honor given by the National Speakers Association. Held by fewer than 10% of the speakers in the world, the CSP is the speaking profession's international measure of professional platform skill.

The best selling author of three books, she is also a contributor to four Chicken Soup for the Soul books. Her newest work, Energy Suckers - How to Deal With Bullies in the Workplace, is being used by companies and teams to improve organizational culture.

Barbara has been featured nationally on CNN, NBC, Bill O'Reilly, FOX TV and USA Today. Her client list includes top Fortune 500 companies, including Johnson Controls, Northwestern Mutual, Discover Card, Aurora Healthcare and Miller Brewing.

Barbara lives in Milwaukee, WI with her husband, Charlie, and cats Tigger and Wall-E.