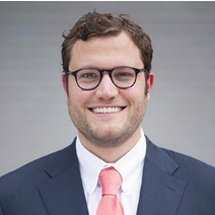 Ben Casnocha
Tech Entrepreneur
Traveling From
California
X
Program Descriptions
The Alliance: Managing Talent in the Network Age: If you want to recruit, train, and retain the best people for your company, understand this: the old employer-employee compact is dead. In today's entrepreneurial age, the best employees are not pledging lifelong loyalty to your company — they want to sign up for "tours of duty." They want to be "entrepreneurial" at work. Ben presents a revolutionary way to make a new talent alliance work for your company.

The Start-Up of You: In a keynote based on his New York Times bestselling book with LinkedIn cofounder Reid Hoffman, Ben presents a blueprint for how to thrive in the new world of work. The key: learn to think like an entrepreneur and treat your career like it's a start-up business: a living, breathing, growing start-up of you. Learn the Silicon Valley strategies that can jump-start your career, from crafting flexible career plans, to building genuine professional relationships, to finding breakout opportunities. This is a bold guide to thriving in a world where every professional must be the entrepreneur of his or her own life.

Life Entrepreneurship for Students: Entrepreneur and author Ben Casnocha started his first company at age 12 and wrote his first book at 19. In a keynote aimed to inspire students to take action to improve both themselves and the world, Ben presents a blueprint for how to think outside the box and take an entrepreneurial approach to life. In this inspirational yet practical keynote, students will learn from a generational peer the entrepreneurial strategies that will advance themselves no matter their industry of interest and will feel empowered to confront the economic challenges facing their generation.
Ben Casnocha is an award-winning entrepreneur, author, and executive in Silicon Valley. He is coauthor with LinkedIn founder Reid Hoffman of the recent New York Times bestseller The Alliance: Managing Talent in the Networked Age which has become one of the most sought-after management frameworks on how to recruit, manage, and retain entrepreneurial employees.

He is also co-author with Reid of The Start-Up of You: Adapt to the Future, Invest in Yourself, and Transform Your Career the leading career strategy guide thats been translated into more than 15 languages.

He's co-founder of Allied Talent, a consultancy that helps companies better engage their top talent. Human Resources magazine recently named Ben one of the top trendsetters in the talent industry. Ben is also a multi-time technology entrepreneur and executive. He recently served as Chief of Staff to the Chairman at LinkedIn.

He has appeared on CNN, The Charlie Rose Show and CNBC and been featured in various media including The Economist, The New Yorker, and the Wall Street Journal.
Books

The Alliance