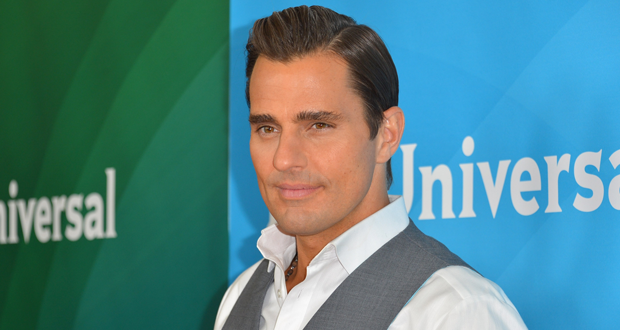 Bill Rancic
Entrepreneur, Media Personality, Award Winning Author, Motivational Speaker, Media Personality
X
Program Descriptions
How to Succeed in Business and Life
Bill's talk gives the audience a glimpse on lessons he has learned throughout his many business experiences. Some of the lessons are; How to Break from the Pack, Make Each Day Count- Twice, and Separate Your Expectations from your Shortcomings. This motivational speech is packed with advice that audience members can apply to their lives immediately.

How to Use Challenging Times to your Advantage
Knowing your stuff, knowing your boss's stuff, and knowing your competitor's stuff will help you get ahead in challenging times. Strategies like Setting the Standard, Rejecting Conventional Wisdom and Thinking like a Big Fish in a Small Pond are topics that Bill will discuss to get you through challenging times.

... and more!
Why Book Bill Rancic?


Bill makes regular appearances on numerous daytime broadcast and cable television programs, such as Today, The View, Rachael Ray and various CNBC programs to talk to viewers about business and entrepreneurship.
A published author of a New York Times best-selling book, Bill wrote You're Hired: How To Succeed In Business And Life.
As a successful entrepreneur, Bill understands managing and leading teams in times of uncertainty.
He talks about seizing opportunities and using challenging times to your advantage to gain success in business and in life.
He is reality TV's first success story.
After bursting on to the scene as NBC's first Apprentice, Bill Rancic has traveled to every part of the globe, sharing his life experiences with tens of thousands of leaders, businesses and organizations on a variety of important topics. Topics range from why some companies thrive in chaos — and others don't — to the leadership behaviors needed in a world beset by turbulence, uncertainty and dramatic change.

What makes Bill Rancic so unique is that he is both a student and teacher of leadership and has a healthy obsession with what makes great companies and leaders tick.

Having invested nearly two decades living the topic, Rancic has authored four books. They include New York Times best-seller You're Hired: How to Succeed in Business and Life, which examines how some companies and leaders make the leap to superior results; the enduring classic Beyond the Lemonade Stand which teaches and empowers young people on the value of money and positive self image. In addition, Rancic co-authored I Do… Now What? with celebrity wife Giuliana Rancic where they share secrets to everlasting love. And, he just penned his first novel, First Light.

Driven by a relentless curiosity, Rancic graduated cum laude from Loyola University and went on to become a successful entrepreneur when he founded a monthly online subscription-based retailer. Since then, he has inspired millions of people around the globe on reaching their full potential. He is currently co-owner of the Giuliana Prosecco and the RPM Restaurant Group.

Rancic appears regularly on numerous daytime broadcast and cable television programs such as Today, The View, Rachael Ray, Steve Harvey and various CNBC programs.

He currently resides in Chicago with his wife Giuliana and son Duke.