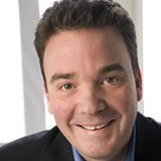 Bob DeStefano
Online Marketing Strategist
Traveling From
New Jersey
X
Program Descriptions
7 Keys to B2B Online Marketing Success
B2B companies understand the importance of online marketing for their current and future success. Unfortunately, most have only achieved modest success from their online marketing investments. What they are missing is the proven formula for success and this presentation will show you how to implement the 7 key elements of a successful B2B online marketing strategy. You will learn the proven approach to harness the power of an integrated online marketing system to continually generate new leads and sales, increase business from existing customers and maximize the return from your marketing investments.

Old Dog, New Clicks - Transform Your Marketing to Thrive in the Connected World
For generations, industrial and B2B companies relied heavily on face-to-face selling as the primary driver for new business growth. While the role of the salesperson is still critical, your old tactics are no longer enough to compete in this rapidly evolving marketplace. The changing face and needs of your customers, combined with the rise of online and mobile technologies in the workplace, have rendered your old marketing and sales tactics inadequate. If you're still relying on marketing strategies from past decades, your company's success may be in question for the next decade. It's time to step up and take action. But what should you do? This powerful presentation will provide you with a roadmap to prepare your marketing and sales team for success in the connected world.

Social Selling - How Salespeople Leverage Social Media to Close More Business
Social selling has become extremely important because the role of the salesperson is changing dramatically as Millennials are taking over the workforce and buying process. The following statistics demonstrate this change:
Cold calling is dead – Only 1% of cold calls result in appointments
Customers research online before they buy – 74% of the buyer's journey is completed online before they talk to a salesperson
Social Sellers sell more – 78% of salespeople using social media outsell their peers

This powerful presentation will provide salespeople with a practical roadmap to leverage social media to prospect, engage, network, teach and close more business.

How to Turn Your Website into a Lead Generation Machine
Is your B2B Website a lead generation machine? Your Website can be your most powerful marketing tool, delivering a steady stream of new business leads and filling your sales pipeline. Unfortunately, most companies do not optimize their Websites for lead generation – offering nothing more than passive online brochures. This powerful presentation will provide you with a practical roadmap for transforming your Website into a Lead Generation Machine. You will learn the key ideas to identify the small Website fixes that will payoff big to transform your site into your most powerful marketing tool.

The Secret to Social Media Marketing Success
Social media has changed the marketing landscape forever. Blogs and social networking sites, like LinkedIn, Facebook, Twitter and YouTube empower you to reach your customers and prospects directly, allowing you to establish credibility, build stronger bonds with customers and generate new business opportunities. So, how do you effectively harness social media marketing to generate buzz that will produce results? This powerful presentation will show you how to unlock your promotional potential with social media marketing leveraging content marketing, blogging, YouTube, LinkedIn, Facebook, Twitter and other social media.
If your attendees want to produce better results from B2B online marketing by learning strategies they can put to work immediately, Bob DeStefano is the online marketing speaker for you!

Bob DeStefano is a B2B online marketing strategist and professional speaker with over 25 years' experience helping companies grow their leads, sales and profits online.

Through his speaking, writing, and consulting, Bob makes online marketing understandable and empowers business leaders with actionable tips and strategies to generate leads and sales, to strengthen relationships with customers, and to measure the return on all marketing investments.

Bob earned an MBA from New York University, Stern School of Business, and a BS from Villanova University. His online marketing career began in the early 1990s as a strategic planner for Dean Witter, Discover & Co. specializing in Internet and online marketing strategies. While at Dean Witter, Bob spearheaded the creation of the first Discover Card and Dean Witter websites.

As president of SVM E-Marketing Solutions, a leading B2B online marketing agency founded in 1995, Bob works with a wide variety of companies — from Fortune 500 companies to small family-owned businesses — to help them leverage online marketing to produce bottom-line results.

Bob is the author of Old Dog, New Clicks: Online Industrial and B2B Marketing Know-How for the 21st Century, a step-by-step plan to transform your marketing practices from past decades to ensure your company's success for the next decade. In addition, Bob is a regular contributor to a variety of publications, including MarketingProfs, Modern Distribution Management, and other B2B publications on the subject of actionable online B2B marketing strategies.