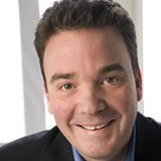 Bob DeStefano
Online Marketing Strategist
Traveling From
New Jersey
X
Program Descriptions
Stop Marketing Like it's 1999!
If you're still relying on marketing strategies from the last decade, your company's success may be in question for the next decade. It's time to step up and take action. But what should you do? This powerful presentation will provide you with a roadmap to prepare your marketing and sales team for success in the online future.

Build an Online Marketing Machine
Sure you have a Website, but are you turning enough visitors into leads for your sales funnel? Your answer can be the difference between a Website that is a money-maker and one that is nothing more than a glorified brochure. This powerful presentation will provide you with a practical roadmap for transforming your Website into an Online Marketing Machine.

The Secret to Social Media Marketing Success
Social media has changed the marketing landscape forever. Blogs and social networking sites, like LinkedIn, Facebook, YouTube and Twitter empower you to reach your customers and prospects directly, allowing you to establish credibility, build stronger bonds with customers and generate new business opportunities. So, how do you effectively harness social media marketing to generate buzz that will produce results? This powerful presentation will show you the secret to profiting from social media marketing.

Seven Steps to Search Engine Marketing Success
Right now, somewhere, a potential customer is searching for your products. But, who will they find first — your company or your competition? Search engine marketing is all about getting in front of customers at the very moment they are searching for your products on Google and the other engines. But how do you take full advantage of search engine marketing and outshine your competition? This powerful presentation will take the mystery out of search engine marketing, make it understandable and put you on the path to success.

How to Triple Your Online Sales Leads
Lead generation consistently ranks as a top priority for B-to-B companies. However, most handicap their online lead generation efforts by relying on their 'Contact Us' page as the sole method for prospects to take action. This powerful presentation will show you how to turn your Website into a money-maker by providing proven tips and strategies that will more than triple your online sales leads.
Bob DeStefano is an online marketing strategist and professional speaker with over 18 years of experience helping companies leverage online marketing to produce bottom-line results.

Through his speaking, writing, and consulting, Bob makes online marketing understandable and empowers business leaders with actionable tips and strategies. Business leaders can immediately use these strategies to generate leads and sales, to strengthen relationships with customers, and to measure the return on marketing investments.

Bob earned an M.B.A. from New York University, Stern School of Business, and a B.S. from Villanova University. His online marketing career began as a strategic planner for Dean Witter, Discover & Co. specializing in Internet and online marketing strategies. While at Dean Witter, Bob spearheaded the creation of the company's first website.

As current president of SVM E-Marketing Solutions, a leading B-to-B online marketing agency, Bob works with a wide variety of companies—from Fortune 500 companies to small family-owned businesses—to help them leverage online marketing to achieve bottom-line results.

Additionally, Bob is the author of the B-to-B Online Marketing Toolkit, a step-by-step manual for leveraging online marketing to produce bottom-line results. Bob also contributes regularly to a variety of publications, including MarketingProfs and Modern Distribution Management, on the subject of actionable online marketing strategies. A member of the National Speakers Association, Bob has presented at many prestigious associations and companies.

Bob will use his online marketing expertise to ensure your company's online marketing strategies produce bottom-line results!