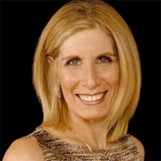 Bonnie Low-Kramen
A Celebrity Assistant's Secrets to Success
X
Program Descriptions
Assistants As Leaders In Today's Workplace
As the backbone of companies, it is increasingly necessary for assistants to step up as leaders within their roles. This highly interactive workshop is designed to develop and fine-tune the mindset, confidence, and tools needed to succeed with the most challenging job description. It will focus on the soft skills necessary to excel as an assistant including communication techniques and problem-solving strategies. Assistants will learn practical ideas on how to excel as an assistant and how to make the most out of the relationship with managers and fellow staff.

When assistants are empowered to take the lead in collaboration with their managers and within their roles, the potential for increased productivity and professional growth is limitless. This workshop will focus on the ways to leverage these powerful relationships resulting in a renewed commitment to excellence in communication and superior customer service.

The Elephant In The Room — Workplace Bullying
Never one to duck away from a controversial subject, Bonnie shines a light on an epidemic problem that affects 7 out of 10 offices and over 65% of Assistants at least once in their careers.

If you have ever witnessed or experienced bullying, you know that it takes many forms – from the "Devil Wears Prada" irrational diva to the co-worker who intentionally withholds important information to the manager who applies rules to certain people and not to others. All of it is bullying that is toxic to a healthy, happy and profitable workplace.

As someone who has first-hand experience with bullying, Bonnie has been researching this subject for years and has connected with some of the world's experts on the subject. She will be focusing on the proactive and realistic solutions that assistants are implementing that are slowing down the revolving door of staff who are resigning. Together, we will break the silence and eat the elephant...one bite at a time.


Be The Ultimate Assistant – Saving The Day Every Day
Pulling off miracles – minor to major – has become the norm for today's professional assistant. You'll learn practical ideas on how to excel as an assistant and how to make the most out of the relationship with your employer. Bonnie will focus on what it takes to build a healthy, long-lasting, and mutually beneficial partnership. She will share her experiences of creatively solving problems through risk-taking, exploring options, and collaborating with colleagues. Her instantly applicable and entertaining real-life examples will show the path to success – for both assistants and employers – is found by facing our fears and proactively searching for solutions. Bonnie's stories will resonate with every assistant as she relives the saga of 1988 when she coordinated Olympia's life for her successful Oscar campaign for "Moonstruck," the Presidential race for cousin Michael Dukakis, and her own pregnancy with son Adam.

For The Love Of It: Game-Changing Secrets From A Celebrity Assistant
Going above and beyond the call not just on some days, but every day, is business as usual for professional assistants. What makes us tick is that we love what we do and that is what keeps us going when the weight of the responsibility sometimes makes it hard to breathe. In a single day we can have enormous triumphs and situations that go horribly wrong. We move through it, learn by burn, and prevail. The challenges motivate us to seek better and more effective solutions.

Bonnie Low-Kramen has experienced all of these things and so much more in a 25-year career working as the Personal Assistant to Oscar winner Olympia Dukakis. Bonnie will share stories of life changing moments that define a career. These include the power of speaking up when it counts and how to build respectful and mutually beneficial relationships. Making huge mistakes, celebrating big successes, surviving personal crises, and bringing order to chaos - one situation at a time, one task at a time. You will relate to the moments of epiphany when the clouds clear and the answers appear...as they always do for assistants who love what they do.

Essential Communication Skills For Assistants
Everyone knows that excellent communication is critical to success in today's workplace. Communication can make or break an assistant. The ability to find the words to say what you mean and mean what you say is a challenge for many. In this presentation, we will explore ways to make it easier and even fun. You will learn instantly useful tips and tricks for: Public Speaking, Handling Difficult People & Situations, Written Communications including emails and texts, and Non-Verbal Body Language.

Find Your Voice And Change The World
"Our deepest fear is not that we are inadequate. Our deepest fear that we are powerful beyond measure." Marianne Williamson

Many assistants find speaking up a difficult and often impossible assignment. Why? Fears sidetrack and stop us from fulfilling what we know instinctively could change our world. But how? Bonnie walked this road as the Personal Assistant to Oscar-winning actress Olympia Dukakis for 25 years. She will share "been there, done that" work/life experiences to provide real-life tools to conquer your own fears about speaking up. What is at stake is nothing less than your own professional and personal growth. Bonnie believes that finding your voice is the number one challenge facing assistants and she is ready to tackle it with you. Are you game?

Creative Problem-Solving For Assistants
Ultimate assistants not only need Plans A & B, but C and sometimes even D because, well, you just never know. So many details, so many moving parts, and so many things that can go wrong are all part of the job description of today's assistants. In a highly interactive presentation, Bonnie Low-Kramen teaches you how to navigate the bumpy road that the most demanding employers travel on. Topics covered include utilizing resources such as colleagues, apps, and websites.
Bonnie Low-Kramen's career for 25 years was as the Personal Assistant to Oscar winning actress Olympia Dukakis. Using what she learned, in 2011, she resigned from one dream job to take on another – improving the global workplace focusing on the relationship between executives and their assistants. Bonnie is now one of the most respected experts around workplace issues, and has been traveling the United States and the world speaking and teaching in Paris, London and Dubai. Audiences can't get enough of her inspirational and entertaining presentations.

As an author, Bonnie wrote the bestselling book about the profession, Be the Ultimate Assistant, A celebrity assistant's secrets to working with any high-powered employer and is a contributing writer to Executive Secretary Magazine and Glassdoor.com. Bonnie's website was recently named one of the Top Five Online Resources for Assistants by Business Management Daily. Bonnie is a co-founder and former President of New York Celebrity Assistants (NYCA.)

A member of the National Speaker's Association, Bonnie has been selected to speak at the 2015 national convention in Washington, DC. The 90-minute presentation is called, "Hire an Assistant. Get a Life."

Bonnie is a passionate spokesperson on issues concerning the workplace and enjoys clearing up the myths to set the record straight. As a result, she has been quoted in the New York Times, Wall Street Journal, Forbes, USA Today, NY Post, and Vanity Fair, and interviewed on Entertainment Tonight and Good Day New York among others. She is a popular guest speaker at global conferences. The National Arts Club in NYC hosted a star-studded "Be the Ultimate Assistant" book party for 250 people in 2008. In 2003, she was honored by her peers for career achievement at a ceremony in Beverly Hills.

Bonnie's work with Olympia Dukakis included close involvement with the Academy Award win for Moonstruck, the 1988 presidential campaign of Michael Dukakis, travel around the world to places such as Sydney, London, Alaska and Prague and numerous awards shows and benefits. A New Jersey native, Bonnie holds a B.A. degree from Rutgers University in English and Theatre. She worked in public relations and marketing for not-for-profit theatres in Chicago, Atlanta and Houston before returning to New Jersey where she became Public Relations Director at Olympia Dukakis' Whole Theatre in Montclair, NJ. The rest is history.