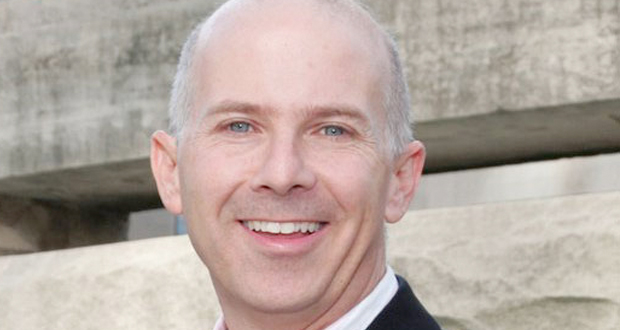 Brad Montgomery
Funny Motivational Speaker & Meeting Energizer
X
Program Descriptions
Motivation: Embrace Your Awesomeness

Brad Montgomery Believes…

Your Team Needs to Be Reminded That:
They are significant.
They have the ability to create positive change
They have a HUGE amount of potential
They can and do make a difference

If You're Folks Fully Recognize Their Awesomeness:

You'll see increases in:


Productivity
Better Customer Service
Employee Retention
Employee Engagement
Ownership
Buy-in
Taking Responsibility for Moving Forward

MillerCoors called Brad's program "The best 90 minute investment in our people."

Embrace Your Awesomeness is Brad Montgomery's motivational keynote speech which inspires his audiences and reignites their passion for what they do, increases their sense of purpose, and improves their sense of meaningfulness. Brad reminds your people that they are awesome, and he inspires them to act on that awesomeness.

Brad believes that investing in the PEOPLE side of business is one of the best investments yet. You need to get more out of yourself and out of those people around you. Yet you're not sure exactly how. Good news! Brad knows how, and it starts with this keynote.

They need you. They need your encouragement. They need to be leaders; yet they need to be led. They need to be reminded how VERY important they are. They need Brad Montgomery's Embrace Your Awesomeness.

"Transformational." — John Deere Landscapes

Rooted in Science. In the end, Brad is talking about extreme employee engagement. But he does it with a fresh (and very funny) style. And he puts a new language to the topic that makes your audience WANT to listen. (After all, if they are checking Facebook on their phones, it doesn't matter how awesome the content is.) Brad TOTALLY engages the audience while speaking on employee engagement. Yes…we get the irony. : )
Why Book Brad Montgomery?


Brad's keynote speech motivates his audiences to remember that life is supposed to be fun and funny. "Lighten Up and enjoy the ride!"
Brad draws and his experience, skills, and background as a corporate entertainer to make sure your audiences faces hurt from laughing too much and their minds are baffled and amazed by the magic.
Brad Montgomery is a very funny guy with a serious message.... about happiness. He has spent the last quarter of a century teaching organizations how to use happiness to improve their bottom line.

After getting his start as a corporate comedian and magician, Brad now speaks to corporations and associations who need a lift, bringing laughter & magic blended with a simple yet powerful message about creating more humor and happiness in our lives. Brad has earned his Certified Speaking Professional designation, which is the highest earned award from the National Speakers Association. (Fewer than 7% of speakers worldwide have earned the CSP.) Corporate clients include Microsoft, Kraft, Proctor & Gamble, Lockheed Martin, IBM, the DOD, and HP. Dozens of associations have also praised Brad's work including the Alzheimer's Association, the Utilities Service Alliance (a nuclear energy association), and the California Teachers Association.

Brad joined John Gray (of Mars/Venus fame) and Mark Victor Hansen (of Chicken Soup renown) to write Mission Possible. He has also co-authored, produced and published Humor Me: America's Funniest Humorists on the Power of Laughter, as well as Humor Us: America's Funniest Humorists on the Power of Laughter.

Brad lives in Centennial, Colorado with his wife and three kids. Although he is proud of his many awards and national credits, he's convinced that his best feats so far are his kids.