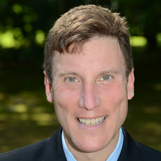 Bruce Tulgan
Top Expert on Leadership Development and Generational Issues in the Workplace
Traveling From
Connecticut
X
Program Descriptions
Fight the Undermanagement Epidemic: How to Build A Culture of Strong Leadership
If your managers are like most managers, they are probably stuck in a vicious cycle of under management.

They feel they don't have enough time to manage, so they try to "empower" employees by leaving them alone. They "check in" and "touch base" and their doors are "always open"… until something goes wrong. Then the manager goes into firefighting mode and everyone scrambles until the fire is out. By then the manager has even less time, so they go right back to being hands-off… until the next fire.

In this program Bruce debunks the myths that keep managers from managing and shares the fundamental leadership communication techniques so often missing from manager relationships. Bruce teaches managers how to provide regular coaching, guidance, support and direction, allowing them to stay ahead of problems and set up their employees to do the best work possible.

Takeaways and Techniques:
The costs of undermanagement that lead right to the bottom line
How to identify the signs, symptoms, and effects of undermanagement in your organizations
Insights into the specific challenges managers face today, and how to tackle them
Exactly what employees need from managers in order to succeed, and how to give it to them
The powerful techniques of high-structure, high-substance coaching-style leadership

It's Okay to Be the Boss: Learn the Proven Best Practices of Highly-Engaged Management
Too many managers are hands-off with their direct reports. Either they think there's no time to manage, or they feel their hands are tied by HR, or they believe they're just not cut out to be a leader.

But hands-off managing leads to problems. Managers struggle to hold employees accountable. They avoid interacting with "difficult" employees. They often wait to have important conversations until they are frustrated or angry. And they struggle to retain really great employees.

Bruce explains how anyone can practice strong, hands-on leadership to make their team more effective, and build relationships of trust and confidence with direct reports. Watch waste, inefficiency, errors, downtime, and conflict decline rapidly as you put Bruce's action plans into place.

Takeaways and Techniques:
Steps to develop the routine of regular one-to-one meetings with all direct reports
Communicating clearly and effectively
Coaching and guiding direct reports toward success
Making expectations clear and improving accountability
Monitoring, measuring, and documenting employee performance, then rewarding those who go the extra mile

Winning the Talent Wars: Build a Wining Culture of Attraction, High-Performance, and Retention
The number one issue troubling business leaders today is the increasing difficulty of recruiting, motivating, and retaining the best talent. There are talent shortages at every level, in every industry, and it's tough to keep people when constant change and uncertainty are the new normal.

Employers have two options: Enter a bidding war for the best employees, or build the kind of culture that will make the top talent want to come work in their organization and stay longer In a presentation that can be customized for every industry, Bruce lays out the challenges, causes, and costs of today's talent wars, then reveals the elements of a winning culture and how to get there.

Takeaways and Techniques:
Understanding the challenges, causes, and costs of today's talent wars
Dream job factors that employers can leverage to attract and retain the best employees
Developing a hiring process that attracts more of the talent you need
Improving onboarding to reduce turnover among new hires
Turning every employee in your organization into a knowledge worker

The Great Generational Shift: The Workforce is Changing, Are You Ready?
Baby Boomers are leaving, younger Millennials and Gen Z are flooding in, and older Millennials and Gen X are stuck in the middle. It is not only a generational shift in the demographics—this is also an epic turning point in the norms and values around work.

With a workforce more generationally diverse than at any other time in history, employers and mangers are facing new challenges and struggling to balance their business needs with an increasingly high-maintenance workforce.

Bruce helps audiences understand the generations in the workplace today – each at different life stages, with conflicting perspectives, expectations, and needs—so that you can turn age diversity into a strategic advantage.

Takeaways and Techniques:
How the generational numbers are expected to shift in the coming years
What changing norms and values mean for employers, managers, and employees
Appreciating the attitudes and behaviors of those of other generations
Communicating more effectively with those of other generations
Evaluating the generational mix of your team and planning for human capital challenges you may face, including talent drain among aging workforce, gaps in bench strength, and knowledge/wisdom transfer.

Not Everyone Gets a Trophy: How To Bring Out the Best in Today's Young Talent
Many managers say that their new young employees have unrealistic expectations, lack good work habits, don't want to pay their dues, and are too fragile and demanding.

But the reality? Millennials and Gen Z employees are not disloyal, lazy slackers. They're not looking for leaders to humor them or do the work for them. Today's young talent want managers who take them seriously, set them up for success, and recognize their best efforts. They want leaders who make expectations clear and provide support and guidance when needed.

Bruce busts the myths and gets to the reality of what Millennials and Gen Z truly want and need in the workplace, so that you have the tools to help your young talent succeed.

Takeaways and Techniques:
Understand the attitudes and behaviors of young employees, beyond the popular stereotypes
Attract, select, and retain the best young employees
Communicate the right messages during on boarding
Help young employees understand the basics of self-management and learn to work smarter, faster and better
Teach young employees where they fit in the organization and the basics of the manager-employee relationship

Bridging the Soft Skills Gap: How to Teach the Missing Basics to Today's Young Talent
The young employees in your organization are coming into the workplace as the most highly-educated generation to date, with impressive technical skills. Yet many struggle with the basics of professionalism. Managers complain that many of their young employees lack good work habits, people skills, and critical thinking.

The good news is that soft skills can be taught, coached, and developed – just like technical skills. All it takes is the right understanding and commitment from the managers and leaders in your organization.

Bruce teaches managers how to successfully improve the soft skills of their direct reports using his soft skills competency model paired with the fundamentals of highly-engaged management.

Takeaways and Techniques:
What the soft skills gap is, where it comes from, and its costs for organizations
How to not only improve soft skills, but effectively engage young employees in the process
Integrating soft skills into every aspect of the human capital management process, from hiring to talent development to retention
Approaching soft skills gaps in three categories: professionalism, critical thinking, and followership
Applying a coaching-style leadership approach to developing the soft skills of your team

It's Okay to Manage Your Boss: Learn the Proven Best Practices of the Most Successful High-Performing Employees
The relationship employees have with their immediate manager is the number one factor determining their success.

So many managers are so busy—or otherwise unwilling to provide strong leadership—that most employees simply do not get what they need from their managers. But employees can do a lot to help themselves.

Bruce guides employees through the critical skills of managing their relationship with their bosses by highlighting what factors they can and can't influence and how to work successfully within that framework.

Takeaways and Techniques:
Building a relationship of trust and confidence with your manager
Getting the information you need to understand exactly what is expected of you at each step
Keeping track of your own performance and reporting it you your manager
Establishing regular, structured, one-on-one communication with your manager
Customizing your approach to every person who manages you

The 27 Challenges Managers Face: Step-By-Step Solutions to (Nearly) All Your Management Problems
Despite the diversity of people and situations, the same basic challenges around managing people come up over and over again: How do you manage employees who are not good at managing themselves? How do you help an employee get more and better work done? How do you manage an employee who has an attitude problem? How do you retain superstars and lose the low-performers?

No matter what the specific challenge, when things go wrong in a management relationship the common denominator is almost always unstructured, low-substance, hit-or-miss communication. The most effective solution is applying the fundamentals of highly-engaged management. In this program, Bruce illustrates how the fundamentals can be applied to the most common management challenges in your organization, one challenge at a time.

Takeaways and Techniques:
The most common ways that managers spend their management time and techniques for gaining control of that time
The back-to-fundamentals approach of high-structure, high-substance communication
Working around resource constraints, logistical hurdles, and rapid change
Overcoming the challenges unique to first-time leaders
Managing performance issues such as productivity and quality

Building New Leaders: Critical Skills for First Time Managers
One major challenge facing organizations today is the impending leadership gap: as the most experienced managers retire and are replaced by today's middle-management, there is an increasing demand for new young leaders to step up and fill the ranks.

Every new leader must go through the challenging process of assuming authority, establishing communication with direct reports, and managing workflow. This is especially daunting for those who are younger and less experienced. And yet new leaders often don't receive enough structured guidance, direction, and support in taking on leadership responsibilities. Bruce introduces new leaders to the "take charge by learning" approach to standing up as a leader and gaining the tools they need to be a successful manager.

Takeaways and Techniques:
How to take on and carry out supervisory, management, and leadership responsibilities
The fundamentals of highly-engaged management
How to build relationships of trust with direct reports
Continually cultivating and improving management skills
Conducting regular, ongoing, one-on-one meetings with direct reports and senior leadership
Why Book Bruce Tulgan?
As a leading expert on the best practices of effective management and the generational mix in the workplace, Bruce provides insight, advice and concrete takeaways to help corporate managers build a culture of strong leadership in their organizations. Bruce combines over 25 years of research with real anecdotes and humor in an engaging presentation
Bruce Tulgan is internationally recognized as a leading expert on the best practices of effective management and on the generational mix in the workplace. Bruce is a best-selling author, an adviser to business leaders all over the world, and a sought-after keynote speaker and management trainer.

Since 1995, Bruce has worked with tens of thousands of leaders and managers in hundreds of organizations including American Express, Aetna, AT&T, Ernst & Young, Deloitte & Touche, GE, IBM, Loews Hotels, ESPN, Mercedes Benz, JP Morgan Chase, Proctor & Gamble, State Farm Insurance, Target, Wal-Mart, the US Armed Forces, and the YMCA.

Management Today has called Bruce a "management guru" for his expertise and delivery. Drawing on decades of experience and research, Bruce makes his lessons come to life with high-impact examples from the front lines of management. He approaches his keynotes and workshops with three goals: to provide new perspective, to teach actionable tools and techniques that participants can put into practice the next day, and to keep audiences engaged and entertained. His conversational tone and direct style with no slideshow consistently receive rave reviews from clients and conference participants.

Bruce presents to managers, supervisors, and people-leaders at all levels, whether in small groups or packed conference halls. He also often presents to non-managerial employees on the best practices of high-substance communication, both up the chain of command and laterally across functions.

Bruce has written numerous best-selling books including It's Okay to Be the Boss (2007, revised & updated 2014), Not Everyone Gets a Trophy: How to Manage the Millennials (2009, revised updated 2016), The 27 Challenges Managers Face (2014), and Bridging the Soft Skills Gap: How to Teach the Missing Basics to Today's Young Talent (2015). Bruce lectures at the Yale Graduate School of Management and other academic institutions, and his writing has appeared in dozens of magazines and newspapers including the Harvard Business Review, BusinessWeek, HR Magazine, the New York Times, the Los Angeles Times, and USA Today.
Books