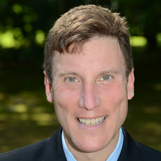 Bruce Tulgan
Leading Expert on Young People in the Workplace
Traveling From
Connecticut
X
Program Descriptions
It's Okay to Be the Boss
Managing people has always been hard, but it's harder now than ever before. The key is to stop soft-pedaling authority and practice strong management! Equip the leaders in your organization with the management fundamentals so they can stop fighting fires and start building superstar teams.

Fight the Undermanagement Epidemic
A full 90% of all leaders and managers do not provide their direct reports with sufficient guidance, support, and coaching. Can you say that the leaders in your organization are? Bust the common myths that result in undermanagement and empower your managers to be strong.

The 27 Challenges Managers Face
What are the most difficult challenges your leaders face when it comes to managing people? Most likely they fall into the most common 27 challenges RainmakerThinking has identified in our work. Equip your leaders with proven solutions that can be put into action by any manager in any organization.

It's Okay to Manage Your Boss
The most important relationship you have at work is with your immediate supervisor. We all would like to be managed by highly-engaged leaders, but what if your boss falls short? Teach the employees in your organization how to effectively manage up and take control of their future career success.

The Great Generational Shift
Boomers are leaving, Millennials are flooding in, and Gen Xers are caught in the middle. The Great Generational Shift unfolding today presents a whole new set of challenges for employers, employees, and managers. Get the latest insights from RainmakerThinking's ongoing research to understand how the shift affects the people in your organization.

Not Everyone Gets a Trophy
Separate the facts from the myths. Millennials and Gen Zers are NOT delicate, lazy, disrespectful, slackers. Get the real story about young employees today and better recruit, train, engage, develop, and motivate today's best young talent.

Bridging the Soft Skills Gap
Today's young talent comes to work with strong technical skills and knowledge, but employers often complain that they are lacking in the soft skills. The good news is that just like the hard skills, soft skills can be taught and coached by managers. Get the leaders in your organization thinking about concrete ways they can improve the soft skills of the young talent on their teams.

Winning the Talent Wars
Employees today are smart enough to know that their future career success is in their hands – not their employer's. The free-agent mindset is on the rise and it's harder than ever to keep the best talent. If you want to win today's talent wars, you have to build a winning culture. Learn the 5-step process to build a winning culture in your organization, and watch attraction and retention skyrocket.

Building New Leaders
Today's best young talent are seeking employers who offer clear development opportunities that will help them grow in their careers. Set your organization apart by giving your managers the tools and insights they need to effectively coach and mentor first-time leaders.
Why Book Bruce Tulgan?


Bruce Tulgan talks about the next generation of management and the problems with false empowerment.
Bruce Tulgan is internationally recognized as the leading expert on young people in the workplace and one of the leading experts on leadership and management. Bruce is a best-selling author, an adviser to business leaders all over the world, and a sought-after keynote speaker and management trainer.

Since 1995, Bruce has worked with tens of thousands of leaders and managers in hundreds of organizations ranging from Aetna to Wal-Mart; from the Army to the YMCA. In recent years, Bruce was named by Management Today as one of the few contemporary figures to stand out as a "management guru" and he was named to the 2009 Thinkers50 Rising Star list. On August 13, 2009, Bruce was honored to accept Toastmasters International's most prestigious honor, the Golden Gavel. This honor is annually presented to a single person who represents excellence in the fields of communication and leadership. Past winners have included Stephen Covey, Zig Ziglar, Deepak Chopra, Tony Robbins, Ken Blanchard, Tom Peters, Art Linkletter, Dr. Joyce Brothers, and Walter Cronkite.

Bruce's most recent books include the updated and expanded edition of Not Everyone Gets a Trophy: How to Manage the Millennials (Wiley/Jossey-Bass: Revised Updated 2016; originally published 2009), and Bridging the Soft Skills Gap: How to Teach the Missing Basics to Today's Young Talent (Wiley/Jossey-Bass, 2015). He is also the author of The 27 Challenges Managers Face (Wiley/Jossey-Bass, 2014), the best-selling It's Okay to Be the Boss (HarperCollins, Revised & Updated, 2014; originally published 2007), and Managing Generation X (W.W. Norton, 2000). Bruce's other books include Winning the Talent Wars (W.W. Norton, 2001), which received widespread acclaim from Fortune 500 CEOs and business journalists; the best-seller Fast Feedback (HRD Press, 1998); Managing the Generation Mix (HRD Press, 2006) and It's Okay to Manage Your Boss (Jossey-Bass, 2010). Many of Bruce's works have been published around the world in foreign editions.

Bruce lectures at the Yale Graduate School of Management, as well as other academic institutions, and his writing appears regularly in human resources, staffing and management journals, including a regular column in Training Magazine, 'Sticky Notes', and a regular column in the Huffington Post. His writing has also appeared in dozens of magazines and newspapers including the Harvard Business Review, BusinessWeek, HR Magazine, the New York Times, the Los Angeles Times, and USA Today. As well, his work has been the subject of thousands of news stories around the world.

Before founding RainmakerThinking in 1993, Bruce practiced law at the Wall Street firm of Carter, Ledyard & Milburn. He graduated with high honors from Amherst College, received his law degree from the New York University School of Law, and is still a member of the Bar in Massachusetts and New York. Bruce continues his lifelong study of Okinawan Uechi Ryu Karate Do and holds a sixth degree black belt, making him a Renshi master of the style. He lives in New Haven, Connecticut with his wife Debby Applegate, Ph.D., who won the 2007 Pulitzer Prize for Biography for her book The Most Famous Man in America: The Biography of Henry Ward Beecher (Doubleday, 2006).
Books