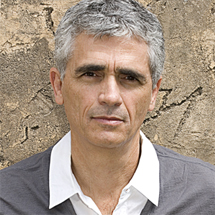 Bruce Turkel
Building Brand Value
X
Program Descriptions
Build a profitable tourism brand and save the world
Why will consumers pay three bucks more for Starbucks than a cup of coffee at the local diner? Why will they drive past convenient gas stations to fill their tank with their favorite brand? What was the secret that helped Apple sell over 100 million iTunes while Microsoft has only sold one million Zunes? Most importantanly, how can you put the answers to these questions to work for you?

Bruce Turkel runs a brand marketing firm that has made its clients rich by using these secrets and more to build brand value. Spend an entertaining and enjoyable hour with Bruce while he shows you the proven techniques that built Miami's RevPAR to the highest in the nation, Discovery Channel Latin America the top cable channel in the region and much more. You'll learn:


The seven simple techniques to building brand value;
The least expensive way to raise your meetings and convention prices;
What Johann Sebastian Bach and Sonny Boy Williamson can teach you about building your brand;
How a solution the mathematician John Von Neumann used to save American airmen 70 years ago can supercharge your business;
Why the impact of travel and tourism matters more today than ever before.

All About Them — The New Mantra of Customer Relations
In the old days (pre-Internet) the words "customer service" told you everything you needed to know. Your customer would show up and you would service them. End of discussion. But today customers have unlimited choices of where to shop and unlimited ways of communicating their pleasure or displeasure with your business. And so today you must shift your customer service activities 180°.

Bruce Turkel's newest talk, based on his "Amazon Bestseller in Customer Relations" (see attached) uses anecdotes, illustrations, and fascinating stories of his years building brands for great companies such as Nike, Discovery Channel, Bacardi, Miami tourism, and more to show your audience exactly what they need to do to succeed in today's never-before-seen environment.

Your attendees will find Bruce's talk enjoyable, useful, and valuable. And they'll thank you for sharing it with them.
Bruce travels the world helping leaders and companies thrive in the brave new world of increased consumer expectations and choice. He helps his clients and audiences uncover creative solutions and messaging strategies that can futureproof their brands in a world of constant disruptive upheaval.

Bruce's clients include Fortune 500 companies and industry associations around the world. Bruce brings them creative solutions and shares those solutions through keynote speeches and company presentations. His concepts help inspire leadership and spark innovations that propel his clients to new levels of success.

Bruce founded Turkel Brands, a global brand consultancy that has worked with clients including Discovery Networks, Bacardi Limited, Miami, Jewish Health Systems, and more.

Bruce's fifth book, the best-selling All About Them, was chosen as one of Forbes' top ten business books of the year. Each week his blog explores innovation, leadership, and branding success. He is a frequent guest on Fox Business, CNN International, and CCTV (Chinese State Television) where he helps viewers understand the branding issues that affect their pocketbooks and their lives.
Books