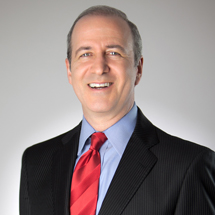 Bruce Weinstein, PhD
The Ethics Guy
X
Program Descriptions
HOW TO HIRE HONEST PEOPLE: 10 Crucial Qualities of High-Character Employees
You cannot afford to have a single dishonest employee in your ranks. It takes years to build a strong reputation and just one dishonest act to ruin it. "How to Hire Honest People" will show you how to avoid costly business and legal nightmares and become even more profitable or successful in what you do.

Through this highly interactive and entertaining program, you will:


Understand why you need to consider character as well as competence when you hire people
Discover the true cost of bad behavior (and it's not pretty)
Learn questions you can ask to evaluate a job candidate's character

We'll focus on three of the ten crucial qualities of high-character employees: honesty, accountability, and gratitude. Your members will receive specific questions they can use to evaluate these qualities in job applicants and current employees.

It's time to place character front and center in how you hire people, and this entertaining, enlightening, and inspiring session will show you how to do exactly that.

ETHICAL INTELLIGENCE: 5 Principles for Making the Right Decisions Every Time
CUSTOM-DESIGNED FOR YOU AND BASED ON YOUR GROUP'S CODE OF CONDUCT!

Suppose you wake up one morning with the flu. What would you do?


Stay home and rest
Stay home and work
Go to work but avoid socializing
Go to work but socialize only with the people you don't like.

We often find ourselves asking, "What's the right thing to do in this situation?," but when the stakes are high, our emotions (among other things) can get in the way of thinking clearly and making the best choices. In this lively, fun and practical session, Dr. Bruce Weinstein, The Ethics Guy®, shows how five simple principles provide a framework for solving problems that can prevent you from serving your clients to the best of your ability.

AGENDA
We begin the presentation with a "What would you do?" quiz tailored to the needs and interests of your group.
Bruce then presents the five principles of ethical intelligence, and small-group exercises show participants how to apply these principles in daily life.
Bruce concludes by revisiting the quiz and demonstrating how the five principles—and your group's code of conduct--reveal which solutions are best.

A simple but powerful call to action gives every member of the audience the chance to put the principles into practice immediately.

You've seen Bruce on CNBC, Fox News, Fox Business, CNN, The Today Show, and Good Morning America. Now your members can attend his engaging and inspirational presentation and learn how to prevent problems at work from becoming legal, financial, and PR nightmares. Who knew ethics could be so much fun?

TO YELL THE TRUTH!™ A Fun, Fast-moving Game Show about Ethics, Modeled on TV's Family Feud

"I've never enjoyed an ethics presentation so much!"

That's what a recent attendee said about TO YELL THE TRUTH!, and your members will be telling you the same thing—and thanking you for scheduling such an entertaining way to discuss very serious matters indeed.

Here's how the game works:
1. Two on-stage teams of 4-5 volunteers, chosen in advance, are given a "What would you do?" scenario. Each team, as well as the audience members who want to play in their seats, have 30 seconds to arrive at a consensus, and they must explain why they made the choice they did.

2. Then we see how 100 members of your organization responded ("Survey said…!"). Bruce will have conducted the survey well before the meeting.

3. Finally, Bruce reveals the best response, based on your organization's values and code of conduct.

4. In one hour, we can usually do 5-6 scenarios that span a wide range of issues facing your organization.

Is It Still Cheating If I Don't Get Caught? How Smart Students, Teachers, and Parents Make the Right Decisions (Almost) Every Time
Based on Bruce Weinstein's internationally popular book of the same name, this unique, interactive presentation shows educators how to promote and sustain an ethical culture in their schools.

Whether or not there is actually more cheating going on, the news has convinced the public that there is an epidemic of cheating now, and each year there are sensational stories about dishonest students, teachers, and parents alike.

Is It Still Cheating If I Don't Get Caught? presents five simple principles that educators can use to promote the highest ethical standards and ensure that members of the learning community conduct themselves with honor and integrity everywhere they go.
Enlightening, inspiring and entertaining, Dr. Bruce Weinstein, The Ethics Guy, shows leaders in business, health care, law, accounting, and education why character is the missing link to excellence and how to hire and promote people of high character.

He is a contributor to Huffington Post Business and has written extensively for Bloomberg Businessweek. He is the author of the books Ethical Intelligence: Five Principles for Untangling Your Toughest Problems at Work and Beyond, and Is It Still Cheating If I Don't Get Caught?

His next book, The Good Ones: Ten Crucial Qualities of High-Character Employees, will be published in April 2015 and features stories from the editor of Fortune magazine, a two-star general in the U.S. Air Force, Martin Scorsese's producer, and other fascinating people who talk about how high-character employees have helped them succeed—and how you can find such people for your organization.

An in-demand speaker, Dr. Weinstein's clients have included the Montana Society of Certified Public Accountants (two years in a row), National Football League, the Investment Management Consultants Association, Blue Cross/Blue Shield, American Society of Pension Professionals and Actuaries, Northrop Grumman, the National Business Aviation Association, the colleges of business of Eastern Michigan University and the University of North Dakota, and over 300 other leading groups.

You have seen Dr. Weinstein on NBC's Today Show, ABC's Good Morning America, a wide range of CNN programs, Fox News Channel's O'Reilly Factor and Fox and Friends, Fox Business Network's Cavuto, MSNBC Live, and CNBC's Fast Money.

His work has been featured in USA Today, the New York Times, and American Airlines' in-flight magazine. He received a bachelor's degree in philosophy from Swarthmore College, a PhD in philosophy and bioethics from Georgetown University, and a National Fellowship in Leadership Development from the W. K. Kellogg Foundation in Battle Creek, Michigan. He lives in New York City with his wife, Kristen Bancroft.
Books