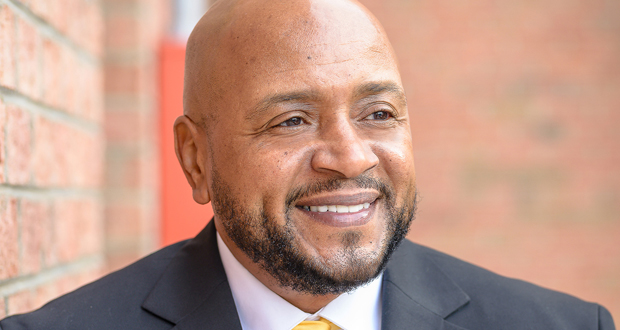 Calvin Stovall
Specializing in delivering high-energy, customized keynote presentations for organizations that desire to reach or maintain ICONIC status.
Traveling From
North Carolina
X
Program Descriptions
BE! ICONIC OR BE! GONE
What do brands like Starbucks, The Beatles and Al's Breakfast have in common? They all have successfully achieved iconic status. Iconic brands have a purpose beyond money and provide a brand experience that stands out from the crowd. Any company, regardless of size and location, can achieve iconic status. Create competitive advantage by leveraging the four components of The ICONIC Framework™. During this session, attendees will not only be introduced to strategies and tactics that can help transition companies into iconic status, but also address the criticality of employee engagement and customer experience in building a brand that stands the test of time.

BARS AND BRANDS AND RAVING FANS
What is it about a great song that makes you want to hear it over and over again? And how does a song end up getting stuck in your head? Repetition is an astounding prevalent feature of music, and it's the same for business. Purchase repetition and sharing experiences is prevalent to the success of any iconic brand. During this session, attendees will learn how iconic brands like Disney, The Rolling Stones and Amoeba Music, the iconic Hollywood record store have mastered the power of repetition and hooks by continually delivering a consistent customer experience to drive repetitious purchase behavior amongst its fan base for decades.

HOW TO BECOME AN ICONIC BRAND YOUR CUSTOMERS LOVE
The power of your brand lies in your ability to make an emotional connection with your customers. Research shows that 80% of buyers will pay more for a better customer experience. Even as companies have spent millions of dollars introducing new brands and protecting established ones, customers have become less loyal. What can businesses today learn from some of the world's most iconic brands to make your customers love you more? During this presentation, attendees will learn how to leverage the strategies and tactics iconic brands have known for decades to win the hearts and minds of their customers for a lifetime.

SUCCESS PRINCIPLES OF ICONIC LEADERSHIP
Leaders of iconic brands relentlessly focus on, and understand the vital link between inspired leadership and customer experience. The experience economy we live in today requires an authentic leader who can promote a customer-centered culture and paint a vivid and real picture of the brand vision for employees and customers alike. As remarkable as these iconic leaders' achievements may appear, the underpinnings of their successes can be modeled by any company. During this presentation, attendees will learn practical lessons of how iconic leaders inspire employees to accomplish more than they've ever imagined and help companies create loyalty beyond reason.
Calvin Stovall is the CEO, Chief Experience Officer and Iconicity Enthusiast for ICONIC Presentations, LLC. Calvin specializes in delivering high-energy, customized keynote presentations for organizations that desire to reach or maintain ICONIC status. Calvin focuses on delivering the perfect blend of business concepts, story-telling and music themes to bring home an impactful message that touches both the heads and hearts of his audiences.

Armed with more than 25 years of experience in the hospitality and non-profit services industries, Calvin's audiences learn real-life, hands-on practical customer experience and leadership principles which can be easily applied to business challenges today. Calvin designed a practical and systematic technique called The ICONIC Framework™ to help organizations achieve and maintain iconic status in the eyes of their customers. The ICONIC Framework was built based on nearly two decades of practical branding and leadership experience, and countless hours of readings from secondary research of iconic brands over the years.

Calvin most recently served as CEO of the Soulsville Foundation, a Memphis-based non-profit built on the rich legacy and tradition of the iconic 60's and 70's soul recording label, Stax Records. Calvin also served as marketing and brand strategist for the fundraising arm, ALSAC, for St. Jude Children's Research Hospital. The pinnacle of his hospitality career was his promotion to vice president of brand marketing with Hilton Worldwide where he was responsible for the marketing and public relations efforts for more than 150 Homewood Suites by Hilton hotels. While under his leadership, Homewood Suites by Hilton was voted best in class by numerous consumer advocacy publications, including Consumer Reports and recognized four times by J.D. Power and Associates for its unwavering commitment to customer service quality Calvin was born and raised in the infamous Cabrini Green housing projects in Chicago during the era of the iconic 70's syndicated television show, Soul Train. Calvin's enthusiasm and immeasurable passion for music has continued throughout his adult years. Today, he leverages his life experiences as a business leader along with the universal language of music to engage and connect with his audiences. He has energized and motivated people nationwide with his high-content, unorthodox, and humorous platform.

Calvin holds an undergraduate degree in Business Administration from Chicago State University and a Master's of Hospitality Management from Cornell University School of Hotel Administration. He currently resides in the Charlotte, NC area with his lovely wife Taisha, and two boys, Caden and Carson.