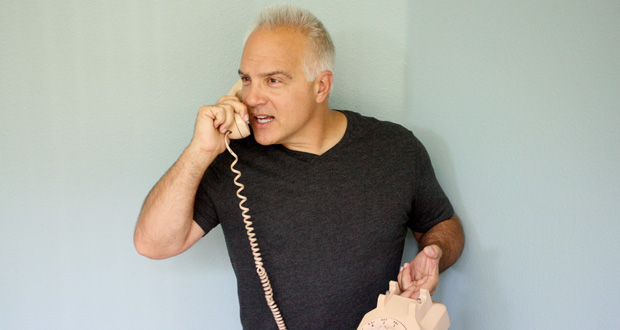 Carmen Ciricillo
The Construction Comedian
X
Program Descriptions
Construction Comedy Routine
Continuing Education
"Fake" Professional (imposter)
Stand Up Comedy
Sitcom/Commercial Actor
Show Host
Why Book Carmen Ciricillo?


He has a unique stand up comedy routine about the construction industry along with other material about family and blue collar life. His act appeals to all groups.
Carmen is a national touring comedian for major clubs including Catch a Rising Star, Hilarities, McCurdys, Punchline, Sidesplitters, Improv and more. He has created a unique stand up comedy routine about life as a contractor that anyone can relate. Carmen's act plays well for any audience. He also incorporates into his show his perspective about life as a father and husband. Carmen has performed as a corporate comedian for 1000's of construction related associations including HBA, NUCA ABC, AGC, PHCC, NARI and Wilsonart, Dupont, Centex, MASCO and more. Non-construction corporate shows include Computer Associates, major country clubs, Fire and Police charities and more. In 2012 Carmen was asked to lead a seminar in NYC to teach other comics on how to break into the corporate comedy world - he was subsequently interviewed by the BBC for their television special on the same topic. Carmen appeared on and wrote 60 episodes for the Discovery Channel's - "Your New House" television show. He acted as segment host showcasing tools and as an actor in situational scenes. Carmen has performed for many major Home Shows around the U.S. and has also wrote, starred and produced many of their commercials. NASCAR hired Carmen as a comedian/host for hospitality events for the Hendricks Motor Sports team car featuring Jerry Nadeau. In 2009 Carmen headlined the Volvo Rents Hardhat Comedy Tour which went to major cities and raised monies for various charities while entertaining hundreds. Currently XM Radio is featuring Carmen's comedy CD's "Bigger Than He Looks" and "The Feast of King Carmen" "Carmen & Son", a tv pilot produced by Bill Grundfest (NBC "Mad About You" producer) is currently available by request and being shopped on Youtube. In addition to standup comedy, Carmen also is the owner, instructor and writer of the online school -Construction Comedy.com and live seminar school Contractors Educational Services with a student base of over 10,000! Carmen is currently a spokesman for KIA and has produced and starred in live comedy show for Toyota. Carmen is a multitalented actor that works well with comedy groups as he did with the multi-city syndicated show "Hold Everything" where he played a con man on the streets of Hollywood. Many corporations have hired Carmen as a fake expert portraying an OSHA inspector, Vice President of Business Development, Salesman and Feng Shui expert. Most of the groups that have hired Carmen for this role have been part of an initial duped group.