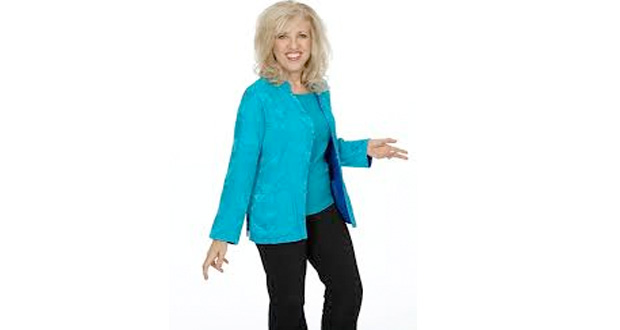 Carol Ann Small
Laughter with a Lesson
Traveling From
Massachusetts
X
Program Descriptions
FROM WIRED & TIRED TO INSPIRED!
Are you wired and tired? Pulled in too many directions? Exhausted?

If you are trying to juggle far too many obligations and find yourself in need of a life balance realignment, then this program is for you.

Carol Ann experienced major stress and burnout a few years ago from overextending herself and was in major need of life balance. Due to extreme fatigue, her motto for a while became "I am woman, hear me snore!"

She even broke her baby toe because she didn't say "NO!"

After four months with a broken toe and a boot up to her knee, Carol Ann has a lot of life balance lessons to share with you!

We are overbooked, stressed out and just too busy!

Come learn how to practice self-care, re-charge and get motivated


Find life balance between work and home
Discover energy techniques to revive your spirit
Reignite your creativity and life's passion
Learn how to de-stress, relax and get rejuvenated

De-Stress and Get Motivated
If I Only Go Around Once in Life, Why Am I So Dizzy?

Since today's workplace demands high performance of its employees, it's important to learn how to take your work seriously, while taking yourself lightly. Studies have proven motivation and productivity improves when stress is managed well.

Stress is the body's response to any demand made upon it. These demands can be positive, negative, or neutral, depending on how they are interpreted.

Participants in this program will receive practical suggestions to handling work-related pressures in an effective, productive and upbeat manner. When life is a mess, remember not to stress!


Motivate, energize and de-stress
Learn the science of psychoneuroimmunology (psychological connection between body and brain)
Find out how stress diminishes productivity
Discover new stress management techniques

B.Y.O.B – Banish Your Own Burnout
Are you exhausted, overwhelmed and agitated – and you haven't even left for work yet? Are you so tuckered out that you wish that your cubicle came with turn down service and a wake-up call? If you've been multi-tasking so much that professional plate-spinners would be jealous, well crash and burn no more!

Studies have shown that work-related stress is one of the major causes of absenteeism in the workplace. As we have inherited increasing responsibilities in life, it is more important than ever to pace oneself to maintain health, vitality and life balance.

Learn how to banish burnout, improve productivity and enhance your health and overall outlook.


Re-charge your staff and help them bid burnout goodbye
Learn how work related stress affects job performance and reduces staff retention
Discover the physiological & psychological effects of stress at work
Welcome employee wellness back to the workplace

Don't Strain – Retrain Your Brain!
Discover the neuroscience behind a happy brain.

THE BIOLOGY OF BOUNCING BACK
Consider this, we receive more information in the NY Times in one day than people from the 15th century got during their entire lifetime… and you wonder why you forgot to pick up the milk! When under stress, 80% of our cognitive ability shuts down. After this happens, our brain goes into survival mode and we can't make clear decisions.

The Happiness Advantage study at Harvard University also revealed that utilizing your sense of humor can help you reframe your brain for maximum results in both your personal and professional life. So is it really mind over matter? Yes! As Scientific America Mind says, "We have learned that a positive mind-set made a big difference in terms of attitudes and job satisfaction."

Communication Styles
"ARE YOU TALKIN' TO ME?"

How to Communicate with Just About Anyone
(Without Smoke Signals, Carrier Pigeons, Etc.)

Dealing with "difficult people" in your life? Ever feel like you have to be a mind reader with that challenging co-worker? Between texting, tweeting and too many emails we've forgotten how to talk to each other.

Discover how to recognize different communication styles so that you may peacefully collaborate with co-workers. Don't be terse when you converse! Remember a sense of humor can bridge any communication gap.

As our working relationships become more virtual than personal, it's our responsibility to stay connected to more than just the nearest power strip.


Identify your own strengths and the strengths of others at work
Discover your co-worker's communication styles to know what motivates them (beyond their coffee break)
Learn top tips for team building
Strengthen workflow and productivity

Team Building –
Adventures in Attitude
Would you like to improve staff retention and increase employee engagement with a more positive workforce?

In today's rapidly changing business world, it's easy to get caught up in negative thinking. Pack an optimistic attitude along with your laptop and hope springs eternal. In a recent national survey, employers ranked a positive attitude at the top of their priority list when evaluating job seekers. What's more, managers recognize that a "can do" attitude is contagious.

"Adventures in Attitude" is designed to help us understand that how we perceive and respond to events is our choice. Awareness is the first step involved in transforming negative attitudes into positive ones. It's also the key to adapting in the midst of change (and as we all know, the only constant in life is change…)

"Just think, if we didn't change, we'd all still be in kindergarten with 'Left' and 'Right' written on the top of our shoes!"


Exchange negative attitudes into positive ones
Foster upbeat communications and teamwork
Identify one's strengths, untapped talents, and unique abilities
Learn to have an adaptable mindset

Happiness in the Workplace
LEARN, LAUGH AND LIGHTEN UP!

We spend most of our waking hours at work… so why not enjoy them?

Learn how to take your work seriously, while taking yourself lightly.

Discover how to develop happiness skills to cope with daily frustrations reframing negative situations, and create a fun (yet appropriate) environment in the workplace.

Humor can take weight off our minds (and who couldn't afford to lose a few pounds?) Did you know that humor is one of life's finest anti-stress measures? It's an effective means of coping with life's challenges and promotes health and wellness.

A happy employee is a productive employee!

This workshop promises to be both informative and entertaining.


Boost workplace morale and decrease absenteeism
Learn how to develop your sense of humor to enhance your creativity
Identify the physiological and psychological benefits of humor and laughter
Learn new skills to take better care yourself

Humor in Healthcare and Nursing
A PRESCRIPTION FOR TICKLING YOUR FUNNY BONE

Improve Patient Satisfaction with a more Positive Staff

Discover how lightening up at work will improve patient satisfaction and reduce your staff's stress levels. Maintaining a sense of humor during challenging situations can be a potent remedy for curing a bad day. Learn the latest brain research on the neuroscience of humor and discover how humor is one of life's most effective anti-stress measures and a wonderful way to cope with frustrations both large and small.

In today's world, an absentee employee can impact the bottom line while a stressed-out staffer struggling to make it through the workday is anything but productive. It's time to take the pulse of your organization and implement a few constructive changes. Watch your medical staff become fully-engaged and less stressed.


Boost employee engagement and decrease absenteeism.
Learn new skills that will enable you to take better care of yourself and become a positive and proactive team player.
Identify the important physiological and psychological benefits of humor to improve patient relations.
Discover how to improve workplace wellness

Dental Appreciation Program
OPEN UP WIDE AND SAY "HA!"

Having "patience" with patients (or even co-workers) is a lot to ask for in our busy lives. Dental staff sometimes have to juggle far too many obligations and find themselves in need of a life balance realignment.

Whether your dental practice needs CEU's on stress management and better office practices, or you are having a dental staff appreciation program, this seminar will teach you how to reduce stress, improve productivity and communicate more effectively with your patients. Come learn how to lighten up, peacefully collaborate with co-workers and provide a better experience for your dental staff and your patients.


Reduce stress and prevent burnout in your dental practice
Improve communication and enhance relationships between staff and patients
Increase morale and improve productivity in the dental office
Understand stress, coping resources and life satisfaction
Learn wellness tips to improve one's overall health and increase energy

Entertainment –
Appreciation Events

Lighten up your next event!

EMPLOYEE APPRECIATION – CORPORATE ENTERTAINMENT

Here's a unique and entertaining program to liven up your next employee appreciation or company event. This is the perfect way to honor the impressive accomplishments of your colleagues while making light of some of their daily challenges, idiosyncrasies and interoffice quirks.

Carol Ann's customized comedy will acknowledge the achievements of your hard-working employees in a way they won't soon forget.

The fun-filled program will bring the house down while summing up your entire event… (no tweeting during this board meeting!)

It's a great way to liven up your next awards banquet, fundraiser or annual meeting.
Why Book Carol Ann Small?


She is a stress and work/ life balance expert who focuses on employee engagement to create a positive work force and increase your bottom line.
She offers her audience a unique perspective on the benefits of finding humor in the workplace and everyday life to help improve morale and productivity.
Carol Ann Small, founder and CEO of Laughter with a Lesson, is a nationally recognized Motivational Humorist and Stress and Work/Life Balance expert.

Carol Ann offers a unique perspective on the benefits of finding humor in the workplace and everyday life. Increase productivity, reduce stress, and improve communication with a more positive work force.

Her customized, humorous presentations have entertained and educated corporations, associations, educators and the general public for more almost two decades. Before Carol Ann became a professional speaker, she was a court stenographer. (But sitting in the corner and being quiet wasn't for her!) She has also worked for Fortune 500 companies and in Higher Education. She has appeared at the Majestic Theatre, the Comedy Connection, and Panache in NYC. Carol Ann is a Stress and Life Balance Expert, Motivational Humorist and Author who imparts wisdom with a twist of real-life humor.

Carol Ann has appeared on Good Morning America and WGME News. She shows her purpose of finding joy in your life in her book "HUMOR US" - the Power of Laughter.

From resolving conflict to building self-esteem, Carol Ann will inform and entertain audiences. Carol Ann's programs: If I Only Go Around Once in Life, Why am I so Dizzy? – Finding Work/Life Balance; De-Stress and Get Motivated; Adventures in Attitudes; B.Y.O.B – Banish Your Own Burnout, Retrain Your Brain: Neuroscience; and Are you Talkin' to me? – Behavioral Styles teach participants how to perform at their optimum level.

While most speakers come to the podium without the benefit of any formal speech training, Carol Ann is a 20 year Professional Member of the National Speakers Association and graduated cum laude with her BSSP in Speech Communications and Performing Arts from Emerson College in Boston. Carol Ann is a Wiley Workplace Learning Solutions Trainer and wellness consultant, former Officer of National Speakers Association NE Board and a CLL, Certified Laughter Leader And, Carol Ann was even elected PT of NASA…. She runs the space program. Ok, well, actually, NASA, the National Association for Scattered Adults – adults trying to find work/life balance. That's why her programs on stress, work/life balance, communicating effectively and science of the brain are so enlightening to her busy, overscheduled audience members.