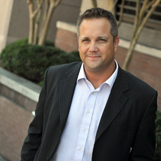 Chad Porter
Keynote Motivational and Inspirational Speaker
Traveling From
North Carolina
X
Program Descriptions
Molding Our Youth To Love and Respect Themselves and Others
Taking a deep look at the issues our teens face and how to overcome adversity and learn how to accept themselves as they are.

I have been speaking to our youth of all ages for over 20 years on how to learn to love who they are and accept themselves as an important part of this world. How to overcome the "unfair" things that happen to them on a monthly, weekly and daily basis. Our youth are struggling and have so much to fight against today with peer pressure, social media, unfit families, etc... and they need someone who they can look up to that has been through some tough times before. Through telling my story I have been able to reach thousands upon thousands of youth and have made lasting impressions that they will never forget. I love speaking at youth conferences, private and public schools, college and high school graduations. We owe it to our youth to help them all that we can because they will one day be teaching the next generation and I truly believe that we will help to make this world a better place.

Inspiring Your Mind and Touching Your Soul
A journey that will leave you inspired and motivated to maximize your life and help you to reach your potential while improving the world around you!

Imagine a 2-3 day conference and you have a final dinner or lunch... It's the perfect opportunity after a wealth-load of knowledge and information absorbed, to have myself come in and fire your audience up to get out there and produce like you know they can. Through my story of the difficulties and challenges that I have faced over my lifetime, we will dig deep into the emotions and hearts of your audience and let them experience something they will never forget. There were so many road blocks and doubts that were so difficult to press through but as long as we are breathing we have a chance. We will explore what your audience is struggling with in their home lives, their work lives and how we can stop the excuses that are clouding their way to being who they want to be and accomplishing all that they should be. Everyone needs a good old fashion kick in the rear every once in a while and I look forward to being just that for your audience.

Teambuilding: Becoming One Unit Despite Our Differences
Motivating and inspiring your staff to understand the importance of team work and the acceptance of each other.

Your group will hear my amazing story of perseverance and overcoming the trials and obstacles of life. As a business owner and in sales myself for many years, I have ability to touch an audience and make them forget about all of their problems and give them a new refreshed perspective on life and their jobs. We will examine what is holding them back from their potential and why they aren't where they want to be in their careers. We will address how they work with each other despite their differences and for one common goal. How to accept their peers and treat them with respect. Everyone needs a good old fashion kick in the rear every once in a while and I look forward to being just that for your audience.

Accomplishing Your Goals
What needs to happen inside yourself to dig deep enough to accomplish your goals?

Through my obstacles in life and the challenges I have overcome I have a unique outlook on how to set obtainable goals and reach your true potential. Life will deal us many cards and we must have the mindset to reach down within ourselves and find the motivation to fight to succeed in whatever field or goals we've set for ourselves. Through my life story we will touch on just that... and inspire your group to be fired up to get back to work or wherever life leads them next with a renewed passion. Everyone needs a good old fashion kick in the rear every once in a while and I look forward to being just that for your audience.
Why book Chad Porter?


Nation's most inspirational and motivational speaker & Zig Ziglar Certified.


20yrs experience sharing an extremely powerful story combined with Ziglar's timeless motivational techniques. Nothing like it! Your group will NEVER forget this experience.
Chad Porter is one of the nation's most inspirational and motivational speakers. He comes highly recommended by Corporate CEO's, Fundraising Executives, MLB, NFL and college athletes and coaches. He has been telling his amazing story of overcoming obstacles, perseverance, dealing with life's challenges, creating a better community, team building, building self esteem, accomplishing your goals, and inspiring hundreds of thousands for over 20 years. He is a father, a husband, a business owner and an inspiration. He's traveled the country speaking to corporations, small businesses, huge conferences, fundraisers, churches and youth groups, school children of all ages, sports teams (high school, collegiate and professional athletes), and countless others. His message spans all ages, lifestyle and interests. If you are looking for a speaker that will leave a lasting impression on your audience and produce for you measurable results you should look no further.

One thing Chad has learned over many years is that if you want to get the true potential out of your employees and coworkers... they have to be in a good place personally and have a drive within themselves to want to be a difference maker and have the ability to do just that. You have to get the fire in their belly to stop focusing on rejection, speed bumps and those life's obstacles that get in our way to being successful. How do we reach our potential and succeed in our field? It's impossible when you are hung up on those things out of your control and your mind is being utilized in places that it shouldn't. Chad's story and message is one that can lend perfectly to your goals of motivating your key employees to reach the potential that you know they have deep down in them. What excuses are they allowing themselves to not become who they really want to be? He has been firing up crowds for over 20 years and has been extremely fortunate to be blessed with the ability to not only survive and overcome this journey but to be able to share it in an incredible passion, humor and honesty that your audience will never forget. If you are looking to hire someone that your audience will be moved and inspired by and at the same time will walk away with new strategies on how to improve themselves and their worlds, you do not want to pass up the opportunity to bring him in. Your team or group will NEVER forget this experience and Chad has proven over the years to leave lasting impressions to everyone he has met and who have heard his story.