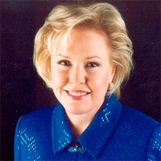 Christine Ansbacher
Wine Author and Educator
X
Program Descriptions
Instant Wine Savvy
Since you dine at French, Italian, Asian and international restaurants you will learn about affordable, distinctive foreign wines that will show off your wine savvy instead of falling back on the "usual suspects" like Cabernet, Chardonnay and Pinot Noir. You will also find out how to get more pleasure from your glass via proper serving temperature, aeration and glassware.

Food & Wine Pairing – Optional Pop Wine Quiz with Prizes
Banish your "pairing-noia." Discover four simple, practical tips to be able to pair with flair and confidence. You'll become a pro at pairing in just 60 minutes. For the 5-minute pop quiz, each table forms a team and competes against the others. The Wine Diva awards wine-oriented prizes to the team with the most correct answers.

TEAM BUILDING Wine Game: You've just bought a winery…..now what?
Humor is the key to winning this competition. Guests seated at a table form a team and compete against all the others. Guests taste three wines, a white, red and a sparkling, and select which wine they want to launch in the US. Each team has 40 minutes to conjure up a name for their new wine, design and draw the wine label (with art materials Christine supplies), and write a TV commercial. Then each team stands up and has two minutes to present their wine name, wine label and act out their TV commercial. After every team has presented, the audience votes and the winning team receives wine-oriented prizes from The Wine Diva.

12 Tips for Business Entertaining
Today, knowing something about wine is a social skill making you appear more sophisticated to clients, business colleagues and friends. It is also a powerful tool for today's executives providing leverage in business entertaining. So plug up any gaps in your wine knowledge with The Wine Diva's 12 tips that will make you feel more confident, authoritative and adventurous whether you are the host at a dinner or a guest dining out with food and wine lovers.

Speed Tasting
People face off in pairs, maximum of 10 pairs in each group. Every 5 minutes people on one side only will move one seat to their right and sit opposite a new person and taste a new wine. In each 5 minute segment each twosome has 2 minutes to network; I'll talk 2 minutes about the wine; then each pair teams up to answer a 60 second "lightning round" of funny/practical questions about wine and about the person they just spoke to. Then I will ask each pair to add up how many correct answers they got and to note this number on their quiz sheet before they team up with their next partner. After 50 minutes everyone will have tried 10 wines with 10 partners. Each "tasting pour" is about 2 sips of wine....so 10 tasting pours equals a glass of wine. At the end of the event the person with the most correct answers wins.
Christine Ansbacher is a wine expert with two world-class wine certifications, the DWS and CWE. All this technical expertise could mean that she now speaks "vino babble" delighting in explaining how the soil and climate influence the taste of a wine…..and how this red wine smells like blueberries with a whiff of smoky bacon fat and freshly-laid asphalt. But that's not her style. Instead, Christine focuses on sharing practical tips that save regular wine drinkers time, money and aggravation. Christine was dubbed "The Wine Diva" at a wine tasting dinner held at the Metropolitan Opera in New York because she's not just a wine educator, but a wine entertainer who instructs with a healthy dose of theatrics, quips, quotes and jokes. She agrees with Benjamin Franklin who once said, "Wine should be a laugh, not a lecture."

Her career has many facets:
Guest on TV shows across the country
Author of the best-selling wine guide called "Secrets from The Wine Diva: Tips on Buying, Ordering and Enjoying Wine"
Featured speaker at corporate wine events all over the US for 10 year
Keynote speaker at wine festivals across the country including Hawaii, Miami, Atlanta, and Monterrey