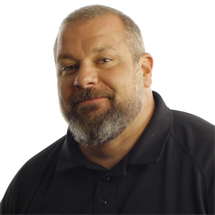 Clint Bruce
Sharing with you what we've learned along the way.
X
Program Descriptions
Pursuing Elite: The Five Gifts of Elite Acheivers
In any endeavor you can only have one of five outcomes: bad, average, good, excellent and elite. If the endeavor is your passion or profession, the only acceptable result is somewhere between excellent and elite. Clint uses powerful stories and lessons learned as a highly decorated athlete and member of the elite SEAL Teams to share with audiences:
The difference between excellent and elite.
That gifting and talent can get you to excellent, but not elite.
The psychology and best practices of elite achievers that consistently take them beyond excellence.
How to use these techniques to become an elite achiever in all aspects of your life.

Archers and Arrows
Life imposes a personal and professional path on each of us. This path often pulls us from the joy of doing the work to the challenges of leading the work. Though leadership provides a powerful and meaningful return on effort, it is a unique burden. Leaders must learn to resist the urge to "just do it myself" and fully embrace the challenge of training, tasking and trusting their new talent. Clint uses a powerful moment in his life to share with the audience:


How to move through the challenge of evolving from a doer to a leader.
The most successful mental and practical processes "high risk, no fail" units like the Special Operations community use to develop leaders.
How to immediately incorporate powerful leadership principles in your personal and professional life that help you develop the highest version of yourself and the people around you.

The Achieving Average
There is a myth that only talent can produce elite achievement. The truth is quite different. Giftedness can get entrepreneurs, athletes and leaders to elite levels of performance, but once there, they must know how to compete with others that are as, or more, gifted than them. Clint uses his experience as a college and professional football player, a Navy SEAL officer and an entrepreneur to share with audiences:


His humorous, honest and relatable story of being the "try hard kid" who managed to achieve elite outcomes despite average talent.
The secret that Achieving Average have that most talented people learn too late.
How to cultivate the three most important tools needed to produce elite outcomes.
How to equip your most important personal and professional relationships for sustainable success.
I'm an Achieving Average, not an average achiever. I'm an average guy who has been blessed to be included as a small part of mighty moments, teams and units. That's not by luck or mistake.

Rather than letting my averageness limit or lower my expectations, it forced me to learn at an early age what is true of any great achievement: we all need angles, allies, and advantages to do anything meaningful . . . anything bigger than ourselves.

Gifting has something to do with success, but not as much as you might think. My life is an example of knowing when, how and who to join forces with in order to do things bigger than myself.

A great NFL linebacker once told me, "Clint, everyone gets the ring or no one gets the ring." What did he mean? He meant, we all win or no one wins. This complements an old Navy saying, "Rising tides raise all boats." What does that mean? It means, when the tides rise, everyone rises. I believe both of these statements deeply. I've bet my life on them.

If I have a gift, it is this; I know I need good people around me. I'm a tribal person, and tribes beat teams every day.

A Brief History:

1997 graduate of the U.S. Naval Academy.

4-year letterman at Linebacker, Captain and MVP of the 1996 Aloha Bowl Championship Team.

Inducted into Navy Football Hall of Fame.

Invited to camp with Baltimore Ravens (1997) and New Orleans Saints (1999) after completing SEAL training and reporting to SEAL Team V.

Completed BUDS (Basic Underwater Demolition SEAL) training in 1998, with Class 217.

Deployed multiple times in various leadership roles with SEAL Team V, before and after 9/11, fighting the Global War on Terror.

Co-founded Trident Response Group (TRG) in 2005, after a successful rescue of more than 700 people from the Fairmont Hotel during Hurricane Katrina. TRG is a multi-family office that manages risks for America's best leaders, businesses and families.

Founded Carry the Load (CTL) in 2011, as a way to challenge America to better remember our fallen military on Memorial Day and to honor fallen first responders during "Memorial May." CTL has awarded more than $3M since 2011, to existing non-profits serving military and first responders.

Founded HoldFast in 2012, as a way to create successful "second chapters" for veterans as professional speakers and leadership coaches.

Recipient of the Marine Military Academy's Iwo Jima Leadership Award for post-military leadership.

Recipient of The University of Texas at Dallas' Center for Brain Health Legacy Award for contributions to their ground-breaking research and impact on traumatic brain injury and post-traumatic stress.

Co-recipient of Dallas Communities Foundation's "40 Under 40" award for community impact.

Recipient of America's Future Series' Megellas Award for post-military community impact.