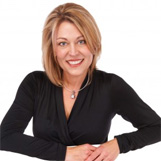 Colette Carlson
Humorous Motivational Speaker, Human Behavior Expert and Communication Specialist
Traveling From
California
X
Program Descriptions
Leadership
Leadership demands competence, but human interaction is critical to the development of the people you lead. Connected leaders ask questions to gain insight and awareness. Connected leaders effectively communicate feedback and engage in challenging conversations without creating conflict or destroying trust. Connected leaders have more influence and greater credibility among peers and employees.

Connection is the glue that keeps relationships, projects, and organizations together.

In this presentation, Colette provides the perfect blend of interaction, research, stories, and humor to support leaders in building powerful connections with those they lead. These strategies result in increased trust, stronger influence, and employee motivation and loyalty.

Sales & Customer Service
In order to make a sale and earn a customer, you must first make a connection. Wider and deeper relationships lead to increased sales, repeat customers, and powerful referrals.

As a former national sales trainer who cut her teeth in straight commission sales, Colette will show you how to up your personal connection quotient to maximize relationships, revenue, and results. In her customized presentations, she speaks to specific behaviors and phraseology that support your goal to engage, persuade, and influence others, while still promoting you and your services honestly, assertively, and authentically.

Communication
The common denominators of the most successful people are the ability to effectively communicate and connect, regardless of the situation or audience. In a competitive world filled with a global workforce, numerous communication channels, and daily digital distractions, getting your message heard has never been more challenging.

Clear, concise communication is no longer enough to get results: connection must be part of the equation. Productivity lessens, collaboration stalls, accountability suffers, and conflict and stress escalate when even the simplest of miscommunication occurs. Without connection, these outcomes are only heightened.

In this presentation, Colette delivers how to connect and communicate on a deeper level to form crucial relationships that drive productivity, engagement, and collaboration. She speaks on strategies to influence others and overcome conflict, while maintaining a respectful, human connection.

Professional & Personal Wellness
The truth is whether you are in leadership, sales, or the front line, you are expected to produce more in less time with fewer resources, while staying positive and engaged. The reality is people are stressed out, tightly wound, and exhausted trying to meet and exceed expectations. The best intentions go right out the window before lunch, due to constantly changing schedules, demands, and priorities.

In this real-world and laugh-out-loud funny presentation, Colette teaches how to stay resilient through constant change and challenges. She shows each audience how to create the focus, energy, mindset, and connections necessary to make healthy choices in this 24/7/365 world. Participants feel valued and walk away ready to make positive, long-lasting change for both professional and personal success.

Women Leaders
The world seeks more women leaders. Now is the time to take an honest look at connections, communication style, and leadership skills in order to advance your career.

In this presentation, Colette delivers the latest research and strategies specific to women in leadership. Participants gain the self-awareness and skills necessary to become authentic, credible, and confident leaders. The audience will learn how to identity and cultivate connections that lead to strategic relationships.
Why Book Colette Carlson?


Been there. Done that. Colette doesn't speak from theory — but from experience. As a former Administrator turned National Sales Trainer turned Entrepreneur, she understands the variety of career demands that attendees face. In her seminars, she relates examples from her personal and professional struggles and provides real-world results.


In real estate, it's location, location, location. In speaking, it's preparation, preparation, preparation. More than investing the time upfront to uncover your meeting goals and outcomes, Colette takes a deep dive with your attendees too. By the time she shows up, she has done her homework — and it shows.


She knows what works – and what doesn't. Having been in the personal development industry for over 20 years, Colette knows the difference between trendy topics and timeless truths when it comes to stress, communication, and leadership.
As a crowd-pleasing speaker with proven results, Motivational Speaker Colette Carlson's clients include Boeing, Cisco, Microsoft, New York Life, PepsiCo, Procter & Gamble and the United States Government. She served as Leadership Faculty for Executive Women International, and continues to write a monthly column, "Tactfully Speaking," published in Business Management Daily. She is a contributing author in Conversations on Success and The Book of Riches. Colette's work has been featured in Success, Working Mother and Personal Development Magazine, as well as the motivational movies, Pass It On and Riches: 7 Secrets of Wealth You Were Never Told. She has joined just 10 percent of speakers worldwide in earning the coveted Certified Speaking Professional designation through the National Speakers Association. Achieving this credential indicates a proven record of professionalism and success.

With a master's in Human Behavior and a fascination with communication trends, Colette delivers the latest research letting the facts support the fun. She engages an audience with her energetic style, inspirational anecdotes and quick sense of humor. At the core of Colette's presentation is her passion for sharing the tools, terminology and techniques that encourage people to excel.

Colette learned her message the hard way. She started out a big, fat liar. Literally! Only by telling the truth on herself and admitting her fears did she break through her complacency, lose 50 pounds, embrace healthy risks and enjoy success.

Colette found the courage to leave the safety net of a monthly paycheck and boldly step into the livelihood of commission-only sales. Working for sales legend Tom Hopkins, she quickly ascended to become the #1 sales producer. Her immediate success led to an opportunity to join sales guru Brian Tracy's international organization, and shortly thereafter she became a National Sales Trainer for US West.

Knowing that it is more fun to learn through play, than to discover truths the hard way, Colette eases the audience into a heartfelt, humorous look into their own lives, bringing about the self-awareness that begins real change.

Laugh and learn with Colette as you step in the Truth Booth and receive the tools to create positive, long-lasting change.