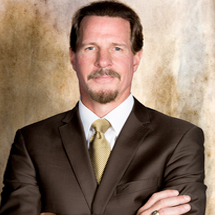 Dane Wysocki
The Magic of Humor in the Workplace
X
Program Descriptions
The Magic of Humor
Coping with Difficult Customers, Characters, or Children
Surviving Change, Chaos, and Confusion
Why Book Dane Wysocki?


As a psychologist, he uses his clinical experience to demonstrate how humor works in building relationships and reducing stress.
Through his unique insight, Dane touches the human spirit by sharing his experiences with the goal of helping people face the challenges of human interaction.
Dane Wysocki is a Child and Family Therapist with over 15 years experience in working with troubled youth and their families. He has been a professional speaker for 12 years, bringing his message of HOPE, HUMOR, And LAUGHTER to audiences nationwide.

Frustrated with the traditional, yet largely unsuccessful therapeutic interventions of dealing with emotionally unattached, depressed and angry children, Dane developed his own innovative, and creative techniques using MAGIC and HUMOR to build rapport, establish relationships, and achieve results.

Dane's unparalleled success with families, coupled with his unique perspective on the human condition, quickly made him a sought after conference speaker and author on the Use of Humor in Therapy.

When Dane's seminars and keynote presentations were consistently rated at the top of any conference, He successfully took his message to the World of Business , and has been making Corporate America laugh ever since.

By using The Magic of Humor in the Workplace, Dane's goals are to help people face the challenges of human interaction... "Taking what you do seriously, While taking yourself lightly!!!"

Dane is a graduate of The University of Michigan, where he played collegiate baseball, and The University of Kentucky, working as a graduate Assistant to the Football team.

He is a published author, singer/songwriter, avid golfer, husband to Karin for 15 wonderful years and the father of two incredible boys, Cameron 9, and Ryan 6, whom he coaches in all their athletic endeavors.

He currently resides in Ada, Michigan, just north of Grand Rapids, where his boys believe that " Dad's job is to teach people to blow milk out of their noses."