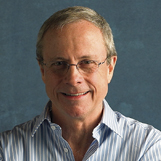 David Allen
The Productivity Guru
Traveling From
California
X
Program Descriptions
What is GTD®?
David Allen presents GTD® (Getting Things Done), the ground-breaking work-life management system by that provides concrete solutions for transforming overwhelm and uncertainty into an integrated system of stress-free productivity. GTD is a powerful method to manage commitments, information, and communication. It is the result of thirty years of consulting services, private coaching, training, and organizational programs with millions of people internationally. It has earned a reputation as the gold standard in personal and organizational productivity.
David Allen is an international author, lecturer, and founder and President of the David Allen Company, a management consulting, coaching, and training company.

In the last twenty years he has developed and implemented productivity improvement programs for over a half million professionals in hundreds of organizations worldwide, including many Fortune 500 corporations and U.S. Government agencies. He delivers public and in-house seminars, executive workflow coaching, and consulting programs that address interactive and organizational productivity and alignment issues.

Having logged thousands of hours working with individual executives and senior professionals, David has developed a revolutionary, unique and highly practical system for improving personal and organizational productivity.

He is the author of two books -the international best-selling book, Getting Things Done: the Art of Stress-Free Productivity (Viking; 2001) and Ready for Anything: 52 Productivity Principles for Work and Life (Viking; 2003). He has published numerous essays and articles in professional journals and periodicals on the topic of personal effectiveness. More than 150 of his original essays have been featured in his e-newsletter, "David Allen's Productivity Principles," with a global readership of more than 120,000 people. He is a popular keynote speaker on the topics of time and stress management, individual and team productivity, and high performance work practices.

"We continue to explore the connection between the simple and the sublime. The most powerful techniques and principles are usually the most basic - applied. But there is an art to implementation and application, and that is our frontier.

It is not hard to understand conceptually the value of outcome thinking and next-action decision-making. But installing that as the standard for processing everything in life and work, and systematizing the results so the right things happen most easily, elegantly, and efficiently - that's black belt behavior. There are always new and bigger horizons to conquer, but getting there in style - a really effective and sustainable style - is a fabulous end in itself."