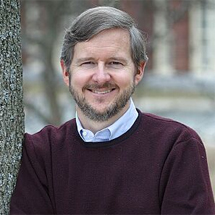 David DeLong, PhD
Expert on solving critical skill shortages, co-author of Executive Guide to High-Impact Talent Management
Traveling From
Massachusetts
X
Program Descriptions
"Closing the Skills Gap: Innovate Talent Solutions for a Changing Workforce"
Prioritize and act on your most serious talent-related risks. Learn how to recruit and retain high potential talent that creates competitive advantage.

"The Myths & Realities of the Multigenerational Workforce: Frameworks for Action"
Unwanted turnover and increased diversity are two of today's most vexing talent challenges. This talk delivers practical approaches to improve cross-generational collaboration and productivity.

"Accelerating Leadership Development Lessons From the Bleeding Edge"
Define new leadership skills that will drive business strategies and implement innovative practices that develop leaders faster.

"Change Management: Why the Soft Stuff is Really the Hard Stuff"
Avoid the most common mistakes executives make when leading change. Identify shortcuts that will accelerate change to drive growth.

"Tackling the Retention Problem: Strategic Solutions for the High Cost of Turnover"
Practical strategies to recruit, develop and retain Millennials & Gen-Zs. This talk delivers practical solutions for both large and small organizations.
Why Book David DeLong?
Leading solutions expert with specialization on the "skill gap" and "age gap" encroaching on American businesses
He can captivate an audience and impart his years of research and intelligence in a direct and thoughtful keynote
Speaker, author and consultant Dr. David DeLong helps organizations improve performance by implement- ing practical solutions for critical skill shortages and threats of knowledge loss. President of Smart Workforce Strategies, David is also a research fellow at the MIT AgeLab and has been an adjunct professor at Babson College where he teaches "Managing Organi- zational Change."

He is a former member of the research staff at both Harvard Business School and the Center for Information Systems Research at MIT's Sloan School. David is the author of three widely praised books focused on solutions for a changing workforce and the escalating war for talent. Widely quoted in the New York Times, Fortune Magazine, the Wall Street Journal, and the Financial Times, David has also been interviewed on NPR's "Morning Edition" and "Talk of the Nation."