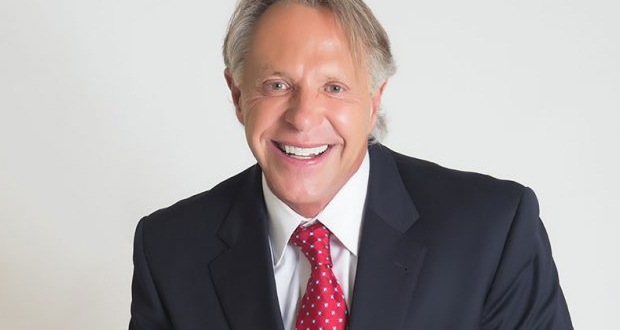 David Essel
Master Business, Relationship, & Success Coach, Counselor, TV/Radio Host, Author of 10 Books, Inspirational Speaker
X
Program Descriptions
Slow Down- The Fastest Way to Get Everything You Want
Essel's lecture will challenge all current philosophies of thought regarding the key concepts that businesses and individuals need to embrace to finally achieve what they desire in life. Whether you are trying to find your purpose in life, looking for ways to become more spiritual and balanced, or searching for long lasting love. David's breakthrough ideas will inspire you to slow down and think more creatively, to reap the benefits that you've been searching for.

How to Break Through Your Mental Barriers for Success
Overcome barriers such as procrastination, boredom and lack of confidence. Step-by-step instruction on how to use visualization to achieve any goal. Discover the action steps that will lead you to personal and professional breakthroughs: 1) finding your focus; 2) acknowledgment and commitment; 3) accomplish more in less time; 4) visualize your success; 5) give to receive.

How to Stay Mentally Fit and Incredibly Productive
Explore with David the exciting new breakthroughs that mental techniques such as visualization and meditation/relaxation programs now offer people striving to be mentally fit, and also learn new information on the available nutritional supplements that can make a difference in your mental health. Learn the four keys to mental fitness: 1) power of the open mind; 2) greater self acceptance; 3) following your own journey; 4) success through risk taking.

Stress Free: Master Life's Challenges to Create an Energetic Existence
David highlights the three most strategic ways we can deal with stress in the workplace and at home: 1) "Get Big!" By doing something very creative and unusual, we can learn to master the stressors that, up to now, have held us back; 2) "What We Submerge Grows" The undealt with resentments or unexpressed frustrations in the office can lead to gossip and more...a type of "office cancer" that can demoralize staff and associates; 3) "Unclutter Your Life to Unclutter Your Mind" The least stressed employees have learned that they can't be all to everyone. By learning how to set healthy boundaries and drop unnecessary activities that waste time, we become more productive and satisfied.

Living A Powerful Life
In a world of uncertainty, there are proven steps that you can do to take control of your existence and begin today to live with more joy and success: 1) power through gratitude, service and intention; 2) the real definition: living a balanced life; 3) remove the roadblocks to personal success; 4) accepting our own power.
David began his career in the health and fitness industry and quickly was named "Mr. Motivation" and "The #1 Life Coach in the USA" by Lifetime Television and "The Master of Motivation" by American Fitness magazine.

He parlayed this worldwide reputation into the world of athletes and athletics after getting his Master's Degree in Fitness Management, where his emphasis on sport psychology led him to work as the "Mental Success Counselor" for basketball, baseball, tennis players and more from around the USA.

In 1990, a chance encounter with an athletic client who desired a life free of resentments against her former husband, led him deeply into the world of relationship work, with both singles and couples.

That same year he became one of the first nationally recognized Master Life Coaches in the USA, as his work was featured weekly on national radio and television shows. In 1996 David created Life Coach Universe, a Life Coach Certification organization that has certified individuals wanting to make a difference in this world from across the USA, Spain, Bermuda, and the Cayman Islands.

David is verified by Psychology Today as one of the top Counselor's and Master Life Coaches in the USA, and is a Verified Relationship Expert through Marriage.com.

For 27 years, David's nationally syndicated radio talk show, " David Essel Alive!" was heard via Westwood One , XM Satellite Radio and Premiere Radio/ Clear Channel Communications on iHeart Radio as well as the Beasley Broadcasting Group.

His national work as a motivational segment reporter and host in television began in 1988 with WWOR-TV, then Fox TV's "Good Day New York" as well as Lifetime Television's "The Image Workshop", and the Emmy Award Winning Fox TV show "The Morning Blend".

He is also a former Adjunct Professor who taught courses on "Public Speaking" and "Life Coach Certifications" at Florida Gulf Coast University and Edison State College, now known as Florida Southwestern College.

David has helped thousands of people from around the world achieve their greatest goals in every area of life. From doubling and even tripling their income, to freedom from addictions, preparation for deep love, getting the body they've always wanted, releasing long held negative attitudes, overcoming deep depression and anxiety, overcoming emotional and sexual abuse, changing careers or creating dramatic success as business owners, public speaking, as well as helping couples recover from affairs and creating a deep personal connection with God or one's higher power. David is a renowned expert in the field of co-dependency, where he has helped thousands of people from around the world shatter the "largest addiction known to man."

As an Executive Business Coach, he works weekly with small and large businesses in areas such as productivity, human resources, sales, strategic planning, communication skills and more.

There are no topics or circumstances David has not encountered, and helped people overcome, over the past 30 years.

His mission is to inspire others to reach their own exceptional potential in their business and personal life.

David's professional presentations on how to lead a passionate and inspiring life have drawn rave reviews from corporations such as Chico's, Nestlé, and Boeing, media outlets such as FOX TV and Premiere/ iHeart Radio, as well as non-profit organization like the March of Dimes and Unity Church.


Businessperson of the Year Award — The IDEA Association
"The Master of Motivation" — American Fitness Magazine
Highest Rated Speaker in the History of Our Convention — International Exhibitors Association
"Mr. Motivation" — Lifetime Television Network

In 2016, David was honored to be chosen as the Convocation Graduation Speaker , Syracuse University, School of Education. He played 2 years of basketball on the JV team at Syracuse, and was offered a position on the varsity team his junior year, which he declined.

In 2016, his 9th book, "Positive Thinking will never change your life…but this book will!", became an Amazon #1 best seller, and his parable on faith and hope, "Rock Star: Finding God's Purpose for Your Life" also became an Amazon #1 best seller.

His 10th book, "FOCUS! : SLAY YOUR GOALS", RELEASED IN FEBRUARY 2018, has already received a major endorsement from celebrity Jenny McCarthy, who wrote the foreword to this book. "FOCUS!" , is challenging the beliefs of society around the concepts of affirmations, karma, gratitude, the law of attraction and more. David shares facts about how our desire for instant gratification is destroying our chances to be successful in life, and in the chapter on Profound Love, he describes a unique concept called " David Essel's Love scale 1 – 10″, to help us understand why we create so many forms of dysfunctional love in our lives.

David's work as an Ordained Minister has helped thousands of people who want to deepen their spiritual path and his high energy, inspirational sermons have been given in non-denominational churches as well as the Roman Catholic church.

His own personal recovery from drug and alcohol addiction helped him to create one of the most successful holistic addiction recovery programs in the USA.

David's struggles with clinical depression and anxiety in 1990, led him to create powerful programs to help individuals learn to cope with, then heal these emotional/mental conditions.

His personal challenges with chronic pain, has helped him to not only understand what people who struggle with severe arthritis, fibromyalgia, chronic fatigue, prostatitis, IBS, migraines and more go through, but also led him to develop programs that help people shatter hopelessness, with answers to issues that have long eluded society.

For 25 years David has used a variety of healing methods to help people release limiting beliefs regarding money, their bodies, love, addictions, a lack of self identity and more including cognitive behavioral therapy, emotional desensitization, amino acid therapy, Emotional Freedom Technique/Tapping, as well as the common practices of journal release, nutritional therapy, meditation, financial freedom methodology, and more.
Books