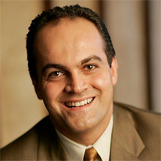 David Nour
Social Networking Strategist
X
Program Descriptions
RELATIONSHIP ECONOMICS®
Focus on the quantifiable value of business relationships and provide a systematic process for identifying, building, nurturing, and leveraging personal and professional relationships. I introduce my own battle-tested best practices, based on my own personal experiences, that bridge the gap between relationship creation and relationship capitalization. The cornerstone keynote based on the best-selling book, Relationship Economics® Updated & Revised (Wiley). Delivered to more than 50 corporate, association and academic forums.

CO-CREATE
Co-Create: Provides the construct, the process, and the tools to help you do just that – evolve yourself, your team, and your organization. We're inundated with PUSH management, leadership, strategy and particularly marketing; so much that we've become desensitized to it! It's all becoming noise! Have you ever tried pushing a rope? It doesn't work! Individuals, teams, and organizations must balance learning and performing to evolve. That evolution no longer comes from being the smartest in the room, but one of collaborating with strategic relationships – within and external to the organization!

RETURN ON IMPACT
Return on Impact isn't about Facebook, Twitter, or YouTube. It's about socially enabling organizations to listen louder, think faster, and respond to changing market dynamics, helping them reinvent, adapt, and relate in new and powerful ways. Demonstrates how social media is swinging the power pendulum in the direction of members and customers, leaving many industries and organizations out of the equation.

ADAPTIVE INNOVATION
Create sustainable competitive advantage, develop a relationship-centric culture, and have the audacity to fail and the ability to learn from those failures. Create greater market value than your competitors, help your channel partners differentiate your unique products or services, shake up your value chain. It's that simple.

CONNECTIBILITY
Apply powerful lessons learned from emotional awareness, personal authenticity, humor, and servant leadership. Key topics include: influence vs. persuasion, awareness and performance factors, what effective teams and leaders know about honesty, the impact of emotions in decision-making, and how to create your own luck. Develop superior partnerships (manufacturer /distributor, wholesaler/reseller) through this systematic approach driven by the book ConnectAbility (McGraw-Hill).

ENTERPRISE EVANGELISM
Exceptional experiences, without them, you're forgotten. But this goes beyond customer service, exceptional relationship experiences have become the standard expectation among members, customers, patients, and employees. The status quo is no longer good enough. What will the consumer—the same one who stays at trendy boutique hotels, purchases personally-delivered cars, and otherwise favors high-touch, high-care shopping, both on- and offline– expect from an experience with your brand?

SHARING ECONOMY: INNOVATION CENTERS
Learn how to give your business the leading edge that Airbnb, Lending Club, and City CarShare have in common. These powerful examples of disruptive innovation in peer-to-peer business models are empowered by real-time insights, highly personalized sharing, global distribution, and reuse of excess capacity in goods and services. Add in a set of values like extreme trust, transparency, economic empowerment, creative expression, authenticity, community resilience, and human connection and the result is a marked increase in the value of these goods and services. Make yours the next leader in your industry.
Why Book David Nour?


Business speaker David Nour is one of the nation's preeminent social networking strategists and a foremost thought leader on the quantifiable value of business relationships.


He is the best-selling author of "Relationship Economics", hailed as a top business book by Inc. magazine, which focuses on the art and science of becoming more intentional and strategic in the relationships one chooses to invest in.


Nour's new 2017 book, CO-CREATE (St. Martin's Press), illustrates how companies can use strategic relationships to create value through innovation.
David Nour has spent the past two decades being a student of business relationships. In the process, he has developed Relationship Economics® - the art and science of becoming more intentional and strategic in the relationships one chooses to invest in. In a global economy that is becoming increasingly disconnected, The Nour Group, Inc. has worked with clients such as Hilton, ThyssenKrupp, Disney, KPMG and over 100 other marquee organizations in driving profitable growth through unique return on their strategic relationships. Nour has pioneered the phenomenon that relationships are the greatest off-balance sheet asset any organizations possess, large and small, public and private. He is the author of ten books translated in eight languages, including the best-selling Relationship Economics - Revised (Wiley), and the newly released CO-CREATE (St. Martin's Press). He is a global speaker at 50-60 annual corporate meetings and association conferences, member of the Marshall Goldsmith #MG100 global executive coaches, venture partner at EGL Holdings, and an adjunct professor in the Executive Education program at Emory University's Goizueta Business School in Atlanta, GA. David also serves as the lead independent director at introNetworks.