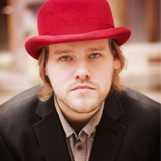 David Trumble
Award-Winning Artist, Author, Huffington Post Contributor
X
Program Descriptions
The Journey To Indifference And Beyond
Mixing playful anecdotes, impressive artwork and cerebral life lessons, David takes the audience through his personal journey of finding meaning in his life. Using his career trajectory as a roadmap, he charts a story that begins with the youthful need to be presented with answers and ends with accepting the uncertainties of life and finding purpose for one's self.
Inspiring and relatable, this is a talk that helps attendees understand the indifferences we each have and embrace them as a blank canvas of infinite possibilities.


Three Reasons People SHOULD Steal
In this myth-busting talk, David dissects the misconceptions behind the notion of "stealing". Using examples from his own work and others, Trumble reclaims the art of passing on ideas as the mark of a great storyteller. Central to this realization is understanding: How we learn to copy others as children, the way ideas are re-appropriated to become new and unique, and the long glorious tradition of "stealing" by every genius we have ever looked up to.
Blending irreverent humour and intelligent observation, this is a talk that will liberate both creative AND professional people to tell better stories --- by learning to stop stealing badly and start stealing right!


Why It Pays To Be Wrong
Charting an unlikely journey from penniless doodler to national newspaper cartoonist to author and illustrator, David utilizes his artwork to present this talk for anyone who wants to take a risk on doing what they love and looking for the courage to do it. In a talk rich in candour, Trumble outlines his personal philosophy for success as a mixture of visibility, empathy, a healthy dose of delusion, and a willingness to endure rejection most of the time.


Creativity Is Trouble-Shooting
In this self-deprecating and amusing talk, David takes the audience "behind the scenes" of some of his more painful brainstorming sessions. By showing the many brick walls and forks along the way, Trumble teaches the audience to embrace conflict and crisis in the creative process as a necessity to get to inspiration. By defining the kernel of an idea as a problem to be solved, we can find our way to the truth lying somewhere within its "Code".


The Fool's Guide To Life
In this amusing, thought-provoking talk, David imparts the lessons he has learned from a freelance career built on chaos and foolishness. These include overcoming the desire to compare one's self to others, to remember the people who help us along the way, and the biggest challenge of all: Not to panic. When the universe deviates from our self-imposed "Plan," improvise accordingly.
Why Book David Trumble?


As an international speaker who uses humor, insight, and sincerity, David relates, as an artist, to the struggles individuals and organizations go through to be successful. In his presentation, he incorporates both a keynote and artwork that is customized for his audience.
He takes the audience on a journey to use their creativity and embrace the blank canvas of infinite possibilities.
David's message is practical and universally inspiring; he provides corporate and association groups content to apply both professionally and personally; for universities and non-profits, his keynote is inspiring and thought-provoking.
Twenty-eight year old David Trumble is an international award-winning cartoonist, author and illustrator, who rose to critical acclaim at the age of 21 as the youngest political cartoonist to work at the Sun Newspaper, one of the largest newspapers in the world with a daily readership of eight million. Trumble currently works as both an illustrator and author, having sold nearly a million children's books. In addition, he writes and draws thought-provoking cartoons for the Huffington Post, which have garnered millions of views, and been featured internationally through media outlets that include The Today Show, Upworthy, NBS's iVillage, The Christian Science Monitor, Jezebel, The Boston Globe and The Sunday Times in the UK. Described as a "mega-watt talent" and a "consummate professional" by publishers, Trumble's recent illustrations for a Simon & Schuster book soared to the number one spot on Amazon's "Mover & Shaker" list.
Sample of David Trumble's work:
10 Real World Princesses Who Don't Need Disney Glitter.
This work of David's originally appeared in the Huffington Post. View the article that went viral here.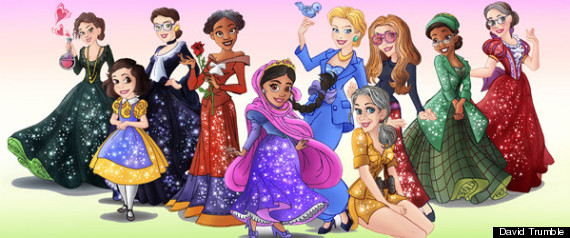 David's Describes this piece: "Why do we paint all of our fictitious female role models with the same brush?" David told iVillage. "The cartoon is a satire that is not meant to glamorize the princess versions of the characters, but rather to make fun of the very limiting princess mold by showing how ridiculous it is to try to crowbar real-life heroes into the template," Trumble said. "It comes down to this: Our cultural ideal of a woman is this princess mold that has been captured by too many cartoon media outlets, books and movies. Being an ideal woman has come to mean squeezing your individual greatness into this archetype. My drawings are meant to convey that greatness in women exists in our history books and before our eyes... We have to change our consumer habits, before others will change what they sell to our daughters."
Oh Well.
In this 2012 Huffington Post article, David Trumble's work is a reaction of the in 2012 Presidential election between President Barack Obama and Govenor Mitt Romney.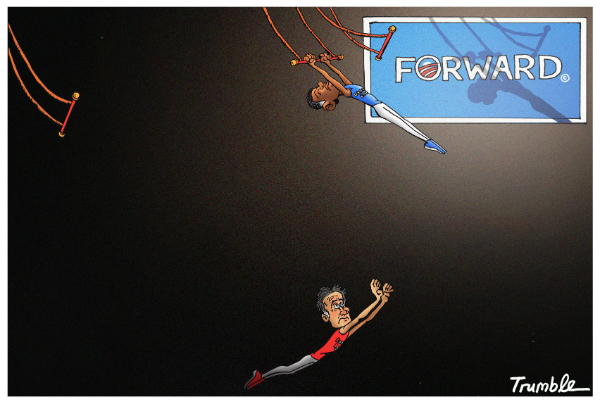 Tales From The Autism Spectrum: My Friend AmberDawn...
In this Huffington Post article, David shares his experience of when he first met his friend, AmberDawn, who has Aspergers. View the entire article here.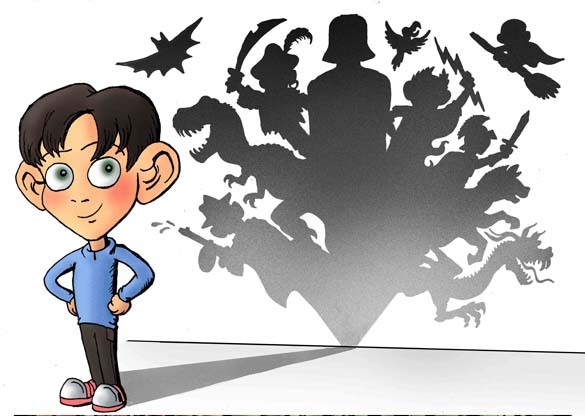 You can follow David Trumble on Facebook here.