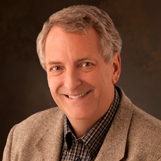 David Ulrich
University of Michigan Business Professor & Leading Guru on HR
X
Program Descriptions
Leadership Sustainability
Leadership Sustainability helps you turn good intentions into effective actions by mastering seven critical disciplines. The journey to great leadership doesn't end with learning and implementing effective new skills. Great leadership is about consistency, and the drive for consistency is a never-ending process. Use Leadership Sustainability to ensure leadership greatness today, tomorrow, and for the rest of your life.

HR From the Outside In
HR From the Outside In provides an intriguing look at the next horizon for HR, and our role in providing insights, innovative practices and building capabilities that ensure and enhance business success. By being 'plugged in' to the external market, understanding stakeholder needs and macro-trends and creating aligned solutions through powerful partnerships, HR is in a unique position to both influence and drive the organizational change agenda.

The Why of Work: How Great Leaders Create Abundant Organizations to Deliver Value
How do great leaders create, for themselves and others, a sense of abundance (meaning, purpose, hope, pleasure) that not only engages employees but delivers value to customers, investors, and communities?

The Leadership Code
All managers aspire to be better leaders — but what is it that makes a leader effective? "The Leadership Code" synthesizes the best research and practice from the past 50 years to answer that question. Dave present 5 rules for great leadership applied to day–to–day actions.
Dave Ulrich is the Rensis Likert Professor at the Ross School of Business, University of Michigan and a partner at The RBL Group, a consulting firm focused on helping organizations and leaders deliver value. He studies how organizations build capabilities of leadership, speed, learning, accountability, and talent through leveraging human resources. He has helped generate award winning data bases that assess alignment between strategies, organization capabilities, HR practices, HR competencies, and customer and investor results.

Dave has published over 200 articles and book chapters and over 25 books. He edited Human Resource Management 1990-1999, served on editorial board of 4 Journals, on the Board of Directors for Herman Miller, and Board of Trustees at Southern Virginia University, and is a Fellow in the National Academy of Human Resources.
Books