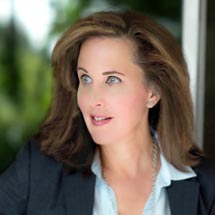 Deborah Perry Piscione
International Bestselling Author, Expert on Innovation & leadership cultures, Serial Entrepreneur
Traveling From
California
X
Program Descriptions
Turbocharging People: Getting Great Things Done in the Age of Innovation
We all understand how hard it is to manage people. Since human behavior can be unpredictable, we set policies and procedures to limit behavior, and focus our energies on managing productivity and investing in technological solutions. This has led to organization cultures that over-reward production at the expense of under-rewarding creativity, risk-taking, problem-solving, and a general passion for innovation and improvement. Veteran Silicon Valley entrepreneur and consultant Deborah Perry Piscione says investments in new technologies or operations do not create innovations--people do. For innovation to happen, organizations need to be people-centric. In this breakthrough presentation based on her new book, The People Equation: Why Innovation Is People, Not Products, she shows that every organization can develop a mindset, an organizational structure, and a product development process that will maximize creativity and innovation. Using examples from admired organizations and from her research into successful business practices, Piscione shows how to create a culture where risk-taking is rewarded, mavericks are encouraged, collaboration between highly competent people is nurtured, and, when experiments and new initiatives are proposed, the response is to ask how rather than question why. This is a truly inspiring and pragmatic presentation on harnessing the creative energy in every organization.

Improvisational Innovation: Key to Building a Culture of Growth
In this presentation, Piscione discusses a methodology in innovation called, "Improvisational Innovation," which democratizes the ability for anyone at any level to create and experiment. Improvisational innovation offers a formal process by which anyone can submit ideas, be taken seriously, and be protected in the process. She explores how to allow good ideas to bubble up from anyone at any time, and solve the age-old leadership dilemma of, "How do I know if someone in our company has a brilliant idea that will either generate new revenue or save the company money?" She answers this dilemma by describing how to create a culture of "Yes, and…" – a well-known improv technique, capable of radically changing the fortunes of any company. The practice of responding, "Yes, and…" to employee suggestions (whether they are home runs or not), keeps the conversation going by encouraging a flow of new ideas with the support and validation of a positive reaction. When employees are encouraged rather than stifled, and given the courage to speak up, that one game-changing idea may only be one water cooler conversation away.

How to Create a Risk-taking Culture
It's no coincidence that our most revered business icons are also the boldest risk-takers, such as Richard Branson, Elon Musk and Steve Jobs. Yet with so much emphasis on short-term stock price gains and bottom line focus, organizations tend to act too safe, resulting in a stagnant business culture which generates entirely forgettable results in a world that demands significant solutions. If ground-breaking innovation is about taking calculated risks, then why do companies not only set reams of policies and procedures to limit risk, but also spend no resources developing the key skills and systems for effective risk-taking? In this poignant presentation, Deborah discusses how to get back into the business of taking risk. Based on her series of books, including The Risk Factor: Why Every Organization Needs Big Bets, Bold Characters, and the Occasional Spectacular Failure, Deborah Perry Piscione explores risk-taking as a powerful tool for leaders and their organizations. Exemplifying the heroes of risk, entrepreneurship, and venture capitalism, and the role risk-taking play in their success, Piscione makes the case that for your culture to act smarter, faster, with more agility in reacting to competition and developing innovative ways to grow, you must explore the one core leadership skill that has been completely ignored in corporate cultures. She explores both the individual skills and organization systems to unleash risk-taking. This is a very exciting speech for an entire audience.

The Secret to Silicon Valley's Staggering Growth
Why do governments around the globe keep sending delegations to Silicon Valley to try to discover its secrets? What is it that Silicon Valley can teach the rest of the world about creating value from ideas, entrepreneurialism and innovation? The secret is in the synergy that creates an entrepreneurial ecosystem. In this keynote, speaker Deborah Perry Piscione explains how different parts of the ecosystem come together as an interconnected web, such as the collaborative dynamics between private and public sectors, and the interplay between higher education and the business community. She also illustrates the commercialization of know-how, the open attitude toward immigrants, and all other factors that attract the creative class, and boost the quality of life. Piscione takes a close look at the spirit of entrepreneurialism, examining the six characteristics that all Silicon Valley entrepreneurs radiate – passion, authenticity, love of ideas, an appetite for risk, trustworthiness, and resilience. You will find this an extremely enlightening and inspiring keynote. It's Our Turn: The Rise of Powerful Business Women (and how to scale up to successful outcomes)

From her experiences running the renowned national women's networking program Alley to the Valley, Deborah Perry Piscione has an unparalleled understanding of what enables women to become great leaders and at the end of the day, accomplish her ultimate goals. Even with the rapid rise of women in great leadership roles, the playing field is still pitched away from women. Deborah not only talks about the skills and networks you need to develop, but more importantly the collective risks that women need to take to showcase the strengths of women leaders and improve organizational cultures and productivity. She addresses enduring myths that permeate the minds of decision-makers, and provides clear-cut solutions that will have you on your feet. Deborah believes that the onus in on women to stop talking, stop focusing on the negative statistics of women in the workplace, stop trying to adapt to male cultures and for once and for all, craft a coordinated effort to change the rules of the game.

Bold Leadership: Corporate Courage
Leadership is about courage. The courage to chance failure as the price for succeeding big. The courage to ignite the passions of your workforce and being open to great ideas from anyone at any time. It is about doing what is right, and seizing the moment when the iron is hot. So, why is this so hard? Because in all of the books and speeches about leadership, what has been neglected is how to master the art of risk-taking. In this exciting presentation, Piscione shows how risk can become an incredibly powerful tool in the leader's tool belt. Deborah reveals the key differences between gambling and calculated risk-taking, and how to master the skills of risk. Audiences are then able to build a culture that not only focuses on producing the work, but to also create and execute a steady flow of ideas to improve every aspect of the organization, and recognize a leader's bias toward their own ideas to find the balance between long-term value creation and short-term profitability.
We know that great leaders are defined by the extraordinary people that they lead. What makes Deborah Perry Piscione so special is that she has uncovered the DNA from the inspired cultures of the most innovative companies in the world. It is no surprise that organizations that build systems to grow the passions of their talented workforce are more productive, more innovative, more loyal, and consistently move faster than competitors. Provocative and wonderfully entertaining, Deborah's presentations are a prerequisite for leaders looking to shake the status quo.

Thru her years of research and hands-on work with many of Silicon Valley's pioneer companies, she has found the keys to building organizations into innovation machines and preparing leaders for the future. Deborah's discoveries are highlighted by her series of critically acclaimed books:


The People Equation: Why Innovation Is People, Not Products (release April 2017)
Secrets of Silicon Valley: What Everyone Else Can Learn from the Innovation Capital of the World
The Risk Factor: Why Every Company Needs Big Bets, Bold Characters and the Occasional Spectacular Failure

All of these books and the research in them stems from the differences between old-school power and new-school leadership, which Deborah understands well thru first-hand experience. Having worked as an insider at the White House and Capitol Hill, and then moving into the center of Silicon Valley, Deborah was struck by the vast differences in power and leadership between the two coasts. She became fascinated by the collaborative cultures of innovation that dominate the Silicon Valley region, especially the voracious appetite for growing value from ideas.

This spurred her to launch four successful businesses and she is currently launching her fifth, Nobiyo Freshwear (under-apparel for women). Another, Alley to the Valley, has grown into the most influential program for connecting powerful business women.

It is this unique experience and understanding that has made her one of the most sought-after business speakers today. With companies and industries looking for every new customer, every new idea, every advantage they can find, Deborah specializes in helping organizations do this by understand their under-realized assets — their talent workforce — that they already have under their nose, and build systems that unlock their full potential. Both her keynotes and her innovation boot-camps for Fortune 500 leaders are fully customized for your very specific needs.

Her clients include Google, McKinsey, TED Talks, Cadence Design, London School of Economics, Microsoft, McDonalds, NetApp, Princeton University, KPMG, Innotown, Qualcomm, Society for Human Resource Management, Stanford University, Accenture, Texas Economic Development Council, Singularity University and many others.

Ultimately, Deborah is the perfect speaker if you are searching for an undeniably compelling presentation exploring how to adapt to the demands of an increasingly fast-paced, agile and unforgiving world.
Books