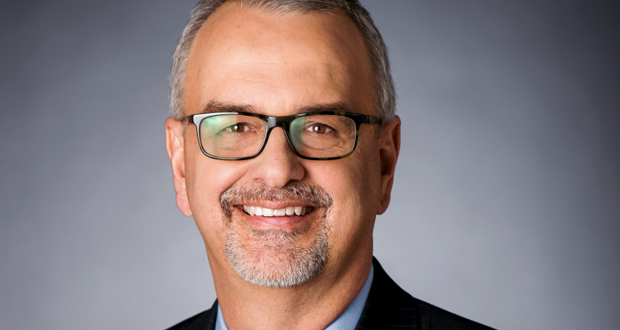 Dennis Brouwer
Retrain Your Brain to Think Like an Elite Leader
Traveling From
District of Columbia
X
Program Descriptions
Caging the Caveman – Building a Growth Mindset Beyond Fight or Flight
The science is settled – we, as humans, are descended from thousands of generations of cagey ancestors who tamed fire, invented agriculture and built the world we know today.

But there's a problem. Our ancestors lived and died in a world that rarely changed, and where any change that did occur was assumed to be dangerous, and perhaps lethal. But in the modern, post-industrial world, change is everywhere – it's accelerating – and it's (generally) improving our lives.

The results? Our tech-savvy selves are in constant conflict with deeply embedded habits of thought that lead us to subconsciously resist change. Add in the occasional over-the-top, adrenaline-fueled reaction that we experience as "Fight or Flight", and you've got the full "Caveman vs. Growth Mindset" battle that we face in our work, schools, communities and families.

There's got to be a better way. In this thought-provoking keynote, Dennis Brouwer, an award-winning Navy tactician, turnaround leader, and professional innovator, uses a compelling blend of stories, research and personal experience to move beyond the fears and biases that kept our ancestors alive.

The Takeaways:
1) Understand the neuro-science that limits our creativity and energizes our immunity to change.
2) Learn to detect and counter our automatic, change-resistant habits of thought.
3) Practice seven specific techniques used by highly effective leaders to build growth mindsets and powerhouse teams, even in entrenched organizations.
4) Return to the workplace with a roadmap of clear, proven action items and a strategy to put them to work.

Battling Burnout – Bringing Your Team (And Yourself) Back from the Brink
It's official – burnout is now a thing…a syndrome, actually. As of May 2019, the World Health Congress has updated its official manual, the International Classification of Diseases (ICD), to include burnout as an occupational syndrome.

Burnout is "chronic workplace stress that has not been successfully managed", the kind of stress that directly impacts our co-workers, our families, and us as individuals. Burnout undermines team productivity, fosters negativity and cynicism, and per the ICD, exacerbates our well-documented problems with employee engagement and anxiety. We've reached the point where relentless demands on our time and attention are finally driving us to disengage for our own health and sanity.

What can we do about it? In this insightful keynote, Dennis Brouwer, a professional innovator who has built and led high-performing teams in sales, marketing, product management and naval aviation, sheds light on this critical challenge. He weaves cutting edge research with his personal experience to illuminate a path forward for hard-pressed teams and individuals.

The Takeaways

1) Understand what drives burnout, and how it affects teams, individuals and organizations.
2) Learn to identify burnout in your co-workers, team members and yourself.
3) Practice seven specific techniques used by highly effective leaders to counter burnout and to build resilient, dynamic teams and organizations.
4) Return to the workplace with a roadmap of clear, proven action items and a strategy to put them to work.
Why Book Dennis Brouwer?
Unforgettable Stories – Real life narratives that bring core principles to life, drive home key points and inspire action. "Yes that really happened" stories of carrier-aviation, corporate intrigue, and entrepreneurial successes and failures.


Tailor-made Presentations – Customized, tuned and tweaked just for you, to guarantee just the right mix of education, entertainment, and motivation.
100% Professional – Easy to do business with. Clear process, detailed planning, crystal-clear communications, and thorough follow-up. Radical transparency shouldn't be radical!


Completely Relevant – Researched, planned, pre-checked and verified to ensure that the presentation is exactly what your organization needs now. No "what's he talking about?" moments.


Thought Provoking – Irresistible blend of state-of-the-art research, vivid examples, and powerful case studies that make the call to action clear. Helps team to think bigger, crave progress and see new opportunities.
Dennis Brouwer is the CEO of The Brouwer Group LLC, a firm that helps companies to achieve peak performance by tackling leadership and team-building where it begins…in the mind of the leader. Modern neuro-science tells us that the human mind is incredibly adept at reinterpreting the immediate past, present and future in ways that help us to justify inaction and silently undermine our capacity for change. By focusing on the Eleven Essentials of Leadership, Dennis creates a new path forward in which we literally retrain our brains to think like elite leaders by replicating and repeating the "elite response" in common conditions faced by leaders.

"Learning by Doing" is what made our brains what they are, and it's the cheapest, fastest way re-train our brain for growth, happiness, and prolonged success. He calls on cutting-edge research and his own experience as a business executive, entrepreneur, leadership coach and Naval Flight Officer hunting for Soviet submarines in the north Arabian Sea. He lives in rural Virginia and is the author of The Return on Leadership, a self-taught Jeep mechanic, cabin restorer, and brewer of fine beers.

CEO, Leadership Enthusiast and Award-winning Navy Tactician. Professional Innovator and Proven Turnaround Leader who believes we are capable of far more than we give ourselves credit for. His goal is to help everyone think like an elite leader.
Books

The Return on Leadership