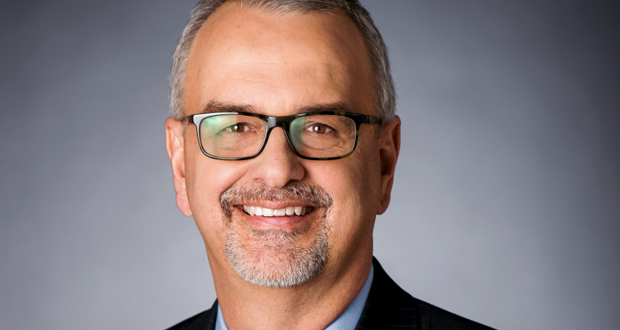 Dennis Brouwer
Retrain Your Brain to Think Like an Elite Leader
Traveling From
District of Columbia
X
Program Descriptions
The Eleven Essentials of Leadership
Train Your Brain to Think Like an Elite Leader, Starting NOW

In a world where the playing field has been leveled - where every organization has access to the same capital, technology, people and resources, leadership is the last great point of leverage.

The problem with humans, however, is that as we struggle to keep pace with unprecedented levels of change, we're doing battle with our own brains. Modern neuroscience tells us that the human mind is incredibly adept at reinterpreting the immediate past, present and future in ways that help us justify our inaction and silently undermine our capacity for change.

As we consider changes in everything from personal habits to strategic initiatives, our brains, which have evolved over tens of thousands of years to be risk-averse, filter the information around us to convince us that we're fine, our judgments are solid, and we can stay the course, just as we've always done. But there is hope. In this captivating keynote, bestselling author, U.S. Navy veteran, and multi-decade business executive Dennis Brouwer shows us a surprising path forward by building on the fact that most learning takes place NOT under the watchful eye of a tutor or mentor, but in the daily cruciple of events, where we try new things, fail quickly and move on. Leadership is no different.

The Takeaways:
1) Understand the neuro-science that limits our creativity, and how to routinely sidestep habits of thought that hold us back

2) Understand the mechanism by which "The Eleven Essentials" have the potential to change the way our brains work, starting today.

3) Apply a subset of the Eleven Essentials in real-time.

4) Develop an easy to understand, painless plan to implement new leader behaviors on day one.

Energizing Teams in the Age of Cyber

With a Winning Blend of Optimism, Curiosity and Operational Discipline

The basic organizational unit of any elite organization is the team. Faced with accelerating rates of change, global competition and rapidly advancing technology, our best teams are challenged to deliver on a credible, sustainable vision for the future. As the market for products, and services becomes more volatile and uncertain, it is more important than ever for high-performing teams to find new ways to get the job done. The good news is that product development teams have operating in this hyper-competitive environment for years, and their methodologies, include Agile, SCRUM and Deconstruction may hold the key to the future of your organization.

In this thought-provoking keynote, product development executive, professional innovator, and proven turnaround leader Dennis Brouwer delivers a remarkable perspective on high-performing teams – how they work, how they're different, and how they seem to achieve the impossible. Brouwer shares his unorthodox, yet practical approach to team development by illuminating the biases that undermine our personal perspectives, exploring the neuro-science of visionary thinking, and sharing startling case studies of what's possible in seemingly dead-end, mature industries and organizations.

The Takeaways:

1) Understand the inherent biases that undermine our willingness and ability to innovate.

2) Learn the key techniques used by highly effective leaders to build powerhouse teams.

3) Gain a new perspective on the importance of clarifying, communicating and creating a shared Vision of a new, desired future that's worth fighting for.

4) Learn the product development processes used by organizations that routinely launch new products and services.
Why Book Dennis Brouwer?
Unforgettable Stories – Real life narratives that bring core principles to life, drive home key points and inspire action. "Yes that really happened" stories of carrier-aviation, corporate intrigue, and entrepreneurial successes and failures.


Tailor-made Presentations – Customized, tuned and tweaked just for you, to guarantee just the right mix of education, entertainment, and motivation.
100% Professional – Easy to do business with. Clear process, detailed planning, crystal-clear communications, and thorough follow-up. Radical transparency shouldn't be radical!


Completely Relevant – Researched, planned, pre-checked and verified to ensure that the presentation is exactly what your organization needs now. No "what's he talking about?" moments.


Thought Provoking – Irresistible blend of state-of-the-art research, vivid examples, and powerful case studies that make the call to action clear. Helps team to think bigger, crave progress and see new opportunities.
Dennis Brouwer is the CEO of The Brouwer Group LLC, a firm that helps companies to achieve peak performance by tackling leadership and team-building where it begins…in the mind of the leader. Modern neuro-science tells us that the human mind is incredibly adept at reinterpreting the immediate past, present and future in ways that help us to justify inaction and silently undermine our capacity for change. By focusing on the Eleven Essentials of Leadership, Dennis creates a new path forward in which we literally retrain our brains to think like elite leaders by replicating and repeating the "elite response" in common conditions faced by leaders.

"Learning by Doing" is what made our brains what they are, and it's the cheapest, fastest way re-train our brain for growth, happiness, and prolonged success. He calls on cutting-edge research and his own experience as a business executive, entrepreneur, leadership coach and Naval Flight Officer hunting for Soviet submarines in the north Arabian Sea. He lives in rural Virginia and is the author of The Return on Leadership, a self-taught Jeep mechanic, cabin restorer, and brewer of fine beers.

CEO, Leadership Enthusiast and Award-winning Navy Tactician. Professional Innovator and Proven Turnaround Leader who believes we are capable of far more than we give ourselves credit for. His goal is to help everyone think like an elite leader.
Books

The Return on Leadership