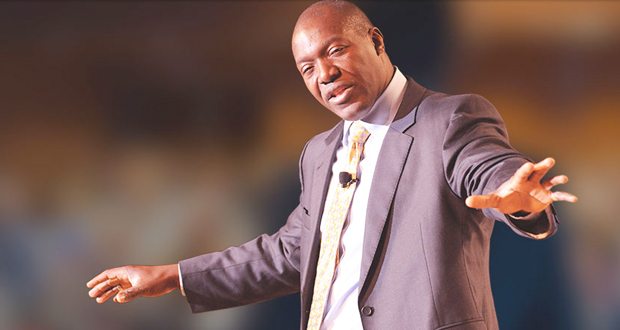 Devon Harris
Three Time Winter Olympian & Jamaican Bobsled Team Captain
X
Program Descriptions
Hot Lessons from Cool Runnings - Coaching for Personal and Professional Success
In this program Devon Harris skillfully weaves the real life improbable inspirational story of the Jamaica bobsled team with the entertaining portrayal of the Disney blockbuster Cool Runnings. He highlights some of the powerful life lessons he and is teammates learned along the way - lessons the audience can immediately apply to both their personal and professional lives. Devon engages the audience in this highly motivational, entertaining, keynote presentation

The audience will learn how:
To conquer fear through courage
To use the extraordinary power of visualization to achieve success
To build self esteem and confidence and reach your goals
To define success on your own terms
To persist in the face of insurmountable odds

The Power and Magic of Teamwork
In this inspiring message,Devon draws on his personal experiences as the Captain of the Jamaican Bobsled Team and a former Sandhurst-trained Captain in the Jamaica Defence Force, to show how working collaboratively facilitates success personally and professionally as well as collectively as a group. The key ingredients from Devon's perspective are: defining and owning a clear vision, empowering leadership, a process of self-evaluation and persistence. Using humor, engaging stories and powerful insights, Devon easily translates the challenges and triumphs of being in the military and competing in the Olympics into easily applicable lessons and insights that will inspire your team to perform at peak levels.

The audience will learn how:
A clear vision allows the team to remain motivated, become remarkably efficient and control the direction of change.
To identify their noble purpose-the far reaching benefits of the mundane things they do daily.
To transform their organization by growing their capacity to lead.
To use the process of self-self evaluation to help them move towards the full potential

Out of Many; One: An Olympic Athlete's View of Diversity in the Workplace
A fresh look at how diversity in the workplace is not just a legal mandate or corporate ethic – it is fundamentally practical, and brings the best teams to the international playing field. Devon Harris brings a creative and inspiring look at how at work, as in the Olympics, what really matters is performance, attitude and teamwork. With humor and understanding that comes from living what he believes. Devon delivers a compelling inspirational message about how to be more bottom-line successful by embracing and applying the innate strengths of a diversity philosophy. Suitable as an opening or closing keynote.

Keep on Pushing ™: An Olympic Athlete's Message of Persistence
Devon brings his entertaining and effective message of how to 'keep on pushing,' how persistence is a key catalyst in any success formula. Devon's presentation blends the need for every part of an organization to have the ability to persist, but not without good doses of wisdom, preparation, talent, teamwork, humor, passion, hard work and smart planning. Devon illustrates his presentation with his improbable story of a road that took him from the violent ghettos of Kingston, Jamaica; to Sandhurst; to the Olympics; to the hit Disney film Cool Runnings.
Why Book Devon Harris?


His captivating message on conquering the impossible and embracing change teaches you how to move past the inevitable obstacles and live your best life.
His story is featured in the hit Disney movie "Cool Runnings" and exemplifies dedication and fortitude and inspires audiences to "keep on pushing".
As an original member of the 1988 Jamacian bobsled team and captain of the 1992 and 1998 teams; 3-time Olympian, Devon Harris achieved his grand dream. His current dream is to inspire others to achieve thiers. His real life story of preserverance and persistence combined with his powerful presence and persuasive ideas have positively impacted thousands at Fortune 100 companies, non-profits, governmental organizations, schools and universities.

At the heart of his message are the lessons he has learned of the power of persistence over all sorts of obstacles in order to live one's best life. Whether he is speaking to a large audience, or just interacting one on one, his mission is the same—to bring this message of how everyone can "keep on pushing" and working for their dreams everyday of their professional as well as personal lives.

Encouraged by his commanding officer, Devon tried out for and was selected to the first Jamaican bobsled team which competed in the 1988 Olympic Games in Calgary, Canada. Their exploits inspired the Disney blockbuster movie Cool Runnings.

As an ex-serviceman, Devon understands the commitment, sense of duty and sacrifices made by those who volunteer to serve. As a private citizen he is cognizant of the fact that the freedoms he enjoys are paid for by the courage and sacrifice of these men and women. As a result he has also devoted time to visit the troops serving in the Persian Gulf and around the county. He is the author of the motivational children's book, Yes, I Can! And the semi-autobiographical motivational book, Keep On Pushing: Hot Lesson From Cool Runnings.
In 2018, Devon received special recognition at the winter olympics and was inducted as an Olympian for life.
Books

Keep on Pushing

Yes, I Can!