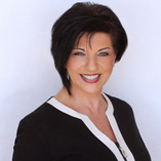 Diane Ciotta
Conquering Complacency Concepts
Traveling From
New Jersey
X
Program Descriptions
BEEN THERE, SOLD THAT!
Format: Sales Focused Keynote

The audience will leave with:
more confidence to initiate new business contacts.
keys to focus their sales efforts on activities that produce maximum return on the investment of their time.
insights on how to successfully avoid unnecessary objections.

Consistently highly rated presentation based on relate-ability to sales audiences.

MULTIPLE C.H.O.I.C.E…..MAKING A MEANINGFUL DECISIONS
Format: Non-Sales Focused Keynote

The audience will leave with:
an improved capacity to build better relationships.
understanding the impact of all types of communication.
more confidence to make clear and impactful decisions.

Presented with positive feedback in a range of industries as well as groups including women's, youth and Toastmasters International.

INITIATING NEW BUSINESS: CREATING NEW SALES OPPORTUNITIES
Format: Sales-focused Breakout or Sales Workshop

The audience will leave with:
the confidence to step out from behind the screen of technology by taking the fear out of the sales process
a focus on distinguishing between non-productive work-related activities and true revenue producing actions.
ways to be professionally persistent without over-selling. Powerful session with proven success of driving incremental revenue.

KNOW YOUR "NO": OVERCOMING OBJECTIONS TO INCREASE CLOSE RATIOS
Format: Sales-focused Breakout or Sales Workshop

The audience will leave with:
Knowing how to avoid objections by understanding WHY they happen.
Understanding the categories of objections with respect to the need to overcome them differently.
How to professionally turn objections in sales through benefits and testimonials. Most Requested Program!

BLIND SELLING: SECRETS TO INSIDE SALES SUCCESS
Format: Inside Sales-focused Breakout or Sales Workshop

This program is perfect for:
B2B and B2C inside sales professionals who work exclusively over the phone The audience will leave with:
ways to successfully work with (and through) gate-keepers.
how to engage prospective clients with appropriate conversation.
knowing the components of powerful voicemails and effective emails that encourage call-backs and replies.

Content and examples catered to Inside Sales Professionals.
Through a dynamic combination of Jersey sarcasm and Italian passion, Diane has been intriguing audiences for 30 years with her unique ability to humbly relate to participants while presenting a strong and sincere message of integrity and accountability.

After over a dozen years in sales and sales management, in both retail and advertising, Diane followed her entrepreneurial instincts and established Training Classics in 1989 as a sales refinement company committed to teaching integrity-based selling techniques. Since then, she has impacted thousands of sales professionals through her high-energy and common-sense based skills enhancement seminars.

As a result of her positive influence and frequent keynote requests, Diane broadened her focus outside the preverbal sales training box and also impacts women's groups, youth organizations, non-sales industries such as meeting planners and travel and was the closing speaker of the educational sessions at Toastmasters International Convention in Vancouver, BC.

When she's not doing what she loves professionally, Diane enjoys the beach at the Jersey shore and is an avid cake decorator. She was born, raised & still proudly resides in central New Jersey.
Books

Shut-Up & Sell!