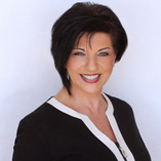 Diane Ciotta
Conquering Complacency Concepts
Traveling From
New Jersey
X
Program Descriptions
Sales is a Sport…Professional Selling is an Art!
A professional sales process is not a debate, where there is a winner and a loser...but rather a mutually beneficial exchange. This can only be achieved by identifying prospects' needs and highlighting benefits of the appropriate products and services to meet those needs- NOT by trying to force a square peg into a round hole. The results include positive & long term relationships, upsell opportunities and recommendations!

This message presents proven successful techniques that emphasize integrity and encourage confidence, resulting in increased incremental revenue and enhanced account retention. The sales process is often referred to as a negotiation, but when value is outlined in response to needs- very little persuasion is necessary to close. Anyone can participate as an amateur in sales as a sport....but only a true professional will be successful in the art of selling!

Get Out of Your Own Way!
Regardless of where someone is geographically or who they are demographically, there are times when anyone can experience mental grid lock or physical checkmate. Perhaps they're suffering from analysis paralysis or are frozen with a fear of failure- professionally, personally…or both! When people allow themselves the luxury of becoming stagnant- they risk becoming more accepting of things as they are and lose the inspiration to pursue greater goals. Often the justification for this temporary lack of motivation is the result of making an unfair comparison to others that are less fortunate or at a lower level of success. This is rationalization- and rationalizing is detrimental to both personal growth and professional accomplishment. In fact, to rationalize is to tell rational-lies!

Activity drives productivity and this message encourages participants to determine desires and be willing to take healthy risks- then make a mental move & get out of their own way!

P.ersonal M.otivation S.trategies for Women
Recognizing females as being driven, yet sensitive as well as multi-tasking in nature adds terrific humor in the presentation of this P.ersonal M.otivation S.trategies (PMS) concept. The message encourages women to identify their aspirations both personally and professionally then take the initiative to achieve them- while maintaining a healthy life balance.

Female audiences are enlightened through laughter as typical "ladies-only" characteristics are combined with common sense principles creating an increased confidence.

Finding a healthy balance between giving and not depleting- due to an innate desire to please, is presented in a straight forward yet humorous message about boundaries in all things…except dark chocolate!

Client Satisfaction Takes More Than Just Good Customer Service
The Customer is NOT Always Right, but... they always have the right to make the final buying decision!

Perhaps outstanding customer service is considered exceptional- because it is more often the exception than the rule these days. It's mind boggling to observe how often an employee responds to an inquiry from a prospective customer- as if the request was an imposition. And it's not uncommon in a retail establishment, to overhear a potential buyer apologize for the inconvenience caused by their need for assistance!

Client satisfaction requires more than just good customer service. This message outlines concepts to improve focus on ensuring customers' satisfaction through both attitudes & actions. Additionally, highlights include including upsell opportunities & repeat business as results from focusing on customer satisfaction.

Participants relate to these examples as a customer, while recognizing & committing to necessary personal changes as a professional.
Diane has been stimulating a variety of audiences for 26 years with her unique ability to humbly relate to groups while offering a strong and sincere message of integrity and accountability. Her message is presented through a combination of Jersey sarcasm and Italian passion.

After a dozen years in sales and sales management, Diane followed her entrepreneurial instincts and established Training Classics in 1989 as a sales refinement company committed to teaching integrity based techniques. She has impacted countless sales professionals around the country through her high-energy skills enhancement seminars.

As a result of her positive influence and numerous keynote requests, she broadened her focus outside the preverbal sales training box and diversified her company as the Keynote Effect. Diane's philosophies for success have been published in over 60 US magazines & online. She co-authored her first book with renowned motivational speaker Brian Tracy with a message on Conquering Complacency and has since published her own book entitled Shut-up & Sell. Diane was born, raised and still proudly resides in central Jersey.
Books

Shut-Up & Sell!