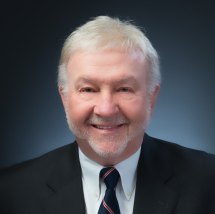 Don Hutson
America's Foremost Authority on Selling Value
X
Program Descriptions
In addition to Don's keynote programs below, he also offers virtual training to organizations.
How to be Outstanding! The 7 Keys to differentiation to BLAST by your competitors
Re-margin your Profit Zone: Build Value-rather than cut price!
Learn the latest skills of Needs-Analysis and the development of targeted solutions to get the YES!
The One Minute Negotiator
Succeeding in a life filled with Negotiations
The rampant disease of "Negotiaphobia" and the 3-Step E-A-S-Y Process to Treat it
The Four Viable Negotiation Strategies - when and how to use each



The One Minute Entrepreneur

The "Five P's" for Solid Results (Principles, Passion, Profit, People, Priorities)
Today's Keys to Success in Business
The Attributes of Entrepreneurial Leaders



Twenty-first Century Leadership

Creating a break-through high performance team
Coaching - focused Intensity for Outstanding Results
The Secrets of Success: Earning Loyalty from your Producers
Why Book Don Hutson?


An expert in negotiations, entrepreneurship, and sales, Don has addressed over two-thirds of the Fortune 500 showing them how leadership makes a difference.
He has earned the respect of sales professionals nationally and has been recognized by many top CEOs for his knowledge and insight.
Don offers both a keynote program and a virtual training. Learn how both can add value
Don Hutson successfully worked his way through the University of Memphis selling real estate, graduating with a degree in Sales. After becoming the #1 salesperson in a national training organization, he established his own training firm and was soon in demand as a professional speaker.

Don's client list includes over half of the Fortune 500, and he is featured in over 100 training films. He is CEO of U.S. Learning, Chairman of Executive Books, and makes some 75 speaking appearances per year and consults with top executives in multiple industries. Perhaps you have seen him on national television where he has been featured on ABC, PBS and Fox News. His U. S. Learning team is also a pioneer in online training.

He is the author or co-author of twelve books, including his two Wall Street Journal and New York Times International #1 Best Sellers, The One Minute Entrepreneur and The One Minute Negotiator, and his latest release, Selling Value.

He was elected by his peers to the presidency of the National Speakers Association, and has received its coveted "Cavett Award," as member of the year. He was the 2014 Recipient of NSA's Master of Influence Award and the 2016 Recipient of NSA's Philanthropist of the Year Award. He has also been inducted into NSA's Speakers Hall of Fame.
Books