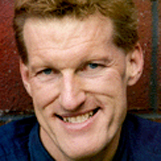 Don McMillan
Technically Funny, Technology Engineer Turned Stand Up Comedian
Traveling From
California
X
Program Descriptions
Customized Corporate Comedy
Why Book Don McMillan?
A former technology industry standout who created multiple designs still used today, Don left his career to pursue his passion for stand up comedy.
A favorite on "Star Search", where he was discovered, He has appeared on "The Tonight Show", "The Larry King Show", and more.
He is a professional speaker on the topics of innovation, the pursuit of dreams in modern America, and of course, technology. Companies such as IBM, Apple, and Google all clamor for a chance to host Don as a keynote speaker.
Don McMillan graduated from Stanford University with a Master's Degree in Electrical Engineering in 1982. He went to work for AT&T Bell Laboratories where he worked as part of the team that designed the world's first 32-bit Microprocessor. He then moved to the Silicon Valley (San Jose, California) where he worked at VLSI Technology as a computer chip designer. During his 6 years at VLSI he designed more than 50 Standard and ASIC Designs, many of which are still out there today.

After winning the 16th Annual San Francisco International Stand-Up Comedy Competition in 1991, Don turned in his chips for a microphone. He went on to be $100,000 Grand Champion on "Star Search" in 1993. He's had numerous television appearances including "The Tonight Show" on NBC, CNN's "The Larry King Show", MTV's "Half Hour Comedy Hour", and A&E's "Evening at the Improv". Nowadays, you can catch Don headlining comedy clubs from the "Improvisation" to "Catch-A-Rising Star" across the country.

You most likely have seen Don as the star of fifteen national commercials for Budweiser, 7–11, Franco-American Ravioli, Little Caesar's Pizza, ServiStar Hardware, and United Airlines. He's also starred in "Don: Plain & Tall" an independent film that was awarded "Best Feature - Comedy" at the Back East Film Festival and the Breckenridge Film Festival. Don has also appeared in a variety of feature length films and guest starred on several TV series including "Star Trek: Voyager". Currently, Don has two big web video hits: "Life After Death by PowerPoint" and "Live from My Cubicle".

Don has not lost contact with his high-tech roots. He has performed over 300 shows for major corporations around the United States including IBM, Apple, Google, and Genetech (See "Corporate Comedy"). Don's corporate show utilizes his unique background to take a lighthearted look at computers, technology, and the high-tech life. His PowerPoint slides are like none you've ever seen. He is the only comedian that references "Avogadro's Number", "XML", and he Beta tests all his jokes.

Just Last Year, Don was named the #1 Corporate comedian by CBS BNET!