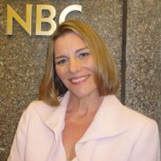 Donnica Moore, MD
The First Name in Women's Health
Traveling From
New Jersey
X
Program Descriptions
Medicine Lite
5 Questions for All Women to Ask Their Doctors
Top 10 Secrets to Healthy Aging
Know Your Numbers
Why Book Dr. Donnica Moore?
Dr. Donnica is widely accomplished in all areas of women health and publicity, by trying to make women's healthcare knowledge accessible and simple for every woman. She has created her own sensational website, is an Editor-in-Chief, has been a guest on many daytime television shows, and is a highly requested public speaker
Dr. Donnica Moore is a highly regarded women's health expert and advocate: as physician educator and as a media commentator. Dr. Moore is the Founder and President of Sapphire Women's Health Group LLC, a multimedia women's health, education, communications, and consulting firm. She is also Founder and President of www.DrDonnica.com, an award-winning women's health information website launched in Sept. 2000 (with over 5 million hits/month). Dr. Moore is the Editor-in-Chief of the comprehensive, highly illustrated book Women's Health for Life (DK Publishing; 2009).

Best known as "Dr. Donnica", she is most well recognized for her appearances in over 700 television interviews and more than 200 radio interviews on various women's health and general medical topics. She is currently a frequent contributor to ABC's "Good Morning America Health" and "The Dr. Oz Show", for which she is also a Medical Advisory Panel member. From 1999-2000, Dr. Donnica was the weekly women's health contributor for NBC's Later TodayShow. Previously, she was a frequent guest on NBC's Weekend Today Show. She has also been a guest on "The Oprah Winfrey Show", "The View", "Good Morning America, "The Tyra Banks Show", CNN, "The Rachael Ray Show", and many others, as well as a featured expert in several E! Entertainment specials. Many of her television interviews are available online, including a segment teaching Tyra Banks to breast feed which became a VH-1 "Best Week Ever" selection and has had millions of views on YouTube.com. On the radio, her voice was heard daily from September 2000 through March 2002 on the nationally syndicated "Dr. Donnica's Women's Health Report" which air'ed in 132 markets.

Dr. Moore is a popular speaker for both medical and consumer audiences on topics related to general medical issues, women's health, drug development, balancing work and family, and others. She is well known for her engaging and entertaining style which she refers to as "Medicine Lite": using humor as the spoonful of sugar that helps the medicine go down. She has addressed numerous women's fairs, employee groups, consumer, professional associations, and medical organizations.

Dr. Moore's more than 120 published articles (in medical journals and consumer magazines) focus on women's health and career issues. She was the "Doctor on Call" columnist for First for Women magazine (circ. 1 million) from 2002--2010. Her articles have covered women's health clinical and research issues, the drug discovery and development process, osteoporosis, cervical cancer screening, product liability, the impact of managed care on clinical research, media management of women's health and disease management.

Dr. Moore's presence on the Internet goes beyond her site at DrDonnica.com. She was the women's health expert for YahooHealth.com from 2003--2007. She is a medical advisory board member for the Cosmetics Executive Women website www.CancerAndCareers.com. Dr. Moore is also the founder of Princeton University's Alumni on-line discussion group "Parent-Net" which deals with balancing work/family issues.

Dr. Moore has received more than 30 awards for her achievements in medicine and business. She was a recipient of the 2007 Women in Government Presidential Leadership Award in recognition of her efforts to raise awareness about cervical cancer prevention and early diagnosis. She received the first "Alumnae Leadership Award" from Princeton University's Women's Center in 2001. In 2000, Dr. Moore was named "One of the Most Influential Forces in Healthcare Information Technology" by Advance for Healthcare Technology magazine. She is the 1999 winner of the New Jersey Commission on the Status of Women's Connie Woodruff Award (for "the woman who has best demonstrated a major commitment to women's issues and concerns"); the Soroptomist Woman of Distinction Award (for her contributions to women's health); and the American Medical Women's Association Calcium Education Nutrition Award (for the woman physician who has done the most to advance osteoporosis education). She has also been honored twice as Woman of the Year by the Women's Health & Counseling Center (Somerville NJ). Her work has been featured in more than 40 periodicals such as Business Week, The New York Times, and The Wall Street Journal.

Dr. Moore has been active in organized medicine for over 20 years. She is currently a member of the Board of Directors of the Society for Women's Health Research. For 7 years she served on the Board of Directors of the American Medical Women's Association in several regional and national elected positions. She has also been a member of the Board of Directors of the Friends of the National Institute of Nursing Research. Dr. Moore was a founding member and first co-chair of the American Association of Clinical Endocrinologists Corporate Advisory Board; a member of the Board of Trustees of the National Council on Women's Health; and a member of the Board of Directors of Research!America, a national coalition of over 300 organizations and institutions committed to supporting biomedical research.

Dr. Moore's interest in women's health research began as a member of the eighth class of women at Princeton University (1981), where she wrote the senior honors thesis "Elective Hysterectomy and the Unnecessary Surgery Debate." She graduated cum laude from Princeton and won a Rotary International Graduate Fellowship in Ireland. She earned her medical degree from the State University of New York School of Medicine at Buffalo (1986), where she conducted research in athlete's amenorrhea, breast cancer rehabilitation, congenital adrenal hyperplasia, and endometriosis. She underwent residency training in Obstetrics and Gynecology at Temple University where she was involved with several clinical trials in addition to patient care. This was followed by additional training in family medicine at Memorial Hospital of Burlington County, NJ.

Dr. Moore's previous professional positions included Director, Professional Relations at Sandoz Pharmaceuticals Corporation (now Novartis) where she also held several other management-level positions over seven years. Dr. Moore joined Sandoz in 1989 in Medical Operations, charged with overseeing medical services, medical marketing and phase IV clinical research in neuroendocrinology. In this role she had the opportunity to examine issues relevant to both endocrinology and women's health research from an industry perspective. Recognizing the void in physician awareness and education about these issues, she developed the Sandoz Medical Education Center in 1990, which she directed until 1993. Her responsibilities also included supervising the Medical Publications Department. Her work was recognized with the Sandoz Marketing Excellence Award. Later, as Director of Professional Relations, she represented Sandoz with external customer groups including professional and medical organizations, legislators, the media, and the National Institutes of Health.

Dr. Moore has also served as the founder and Chairman of the Dupont Health Advisory Board. She has also served as a Medical Advisory Board member for AccuMed International; UroMed, Inc.; MediSphere Partners; and currently, for Swiss Precision Diagnostics (SPD).