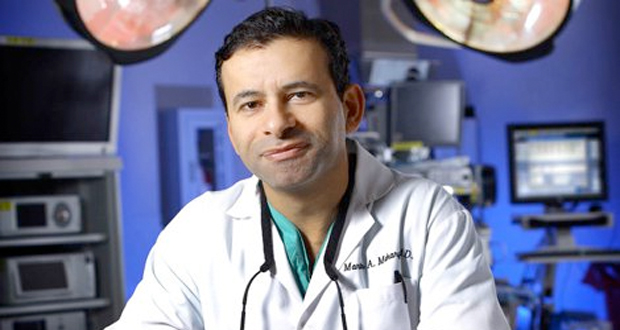 Dr. Marty Makary
Physician, Health Policy Expert & Medical Commentator
X
Program Descriptions
The Culture of Medicine: Trends in American Healthcare
The Future of Healthcare: What to expect tomorrow morning?
Teamwork and Communication: The art of Reliability at the Workplace
Organizational Culture: Commonalities of Great Places to Work
The Heritage of American Medicine: A Tradition of Masterful Perfection
Patient Safety: What Really Moves the Needle?
Checklists in Medicine: The development of the W.H.O. Checklist and Beyond
Living Healthy: The myths and truths about healthy foods
Why Book Dr. Marty Makary?


He is a leading patient safety expert and was named one of America's 20 most influential leaders in healthcare by Health Leaders magazine.
Makary is an advocate for transparency in healthcare and speaks on the need for hospitals to make their outcomes available to consumers by providing them with options based on performance.
Dr. Makary is a health care futurist, writing in The Wall Street Journal and USA Today. He has written extensively on the opioid crisis, organizational culture, and health care reform. He is the creator of The Surgery Checklist, developed at Johns Hopkins and popularized in the book the Checklist Manifesto. Dr. Makary has been named to America's 20 Most Influential People in Health Care and Smartest People in Healthcare List by Becker's Review.

Dr. Makary is the author of Mama Maggie—a book about his aunt, a nobel prize nominee—and Unaccountable, a book about health care transparency and Library Journal Book of the Year. A leading voice for doctors, he leads the national "Improving Wisely" project to lower health care costs in America and is the founding director of the Johns Hopkins Center for Opioid Research & Education (solvethecrisis.org). He is a frequent medical commentator of NBC and FOX News, commenting on policy and interpreting the latest health research for everyday folks. Dr. Makary is a cancer surgeon and teaches health policy and management at the Johns Hopkins University School of Medicine. Using colorful stories and humor, Makary explains how lifestyle medicine, a new generation of doctors, and technology is shaping the future of health care.
Books
Unaccountable

Mama Maggie