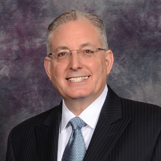 Ed Slott
Nationally Recognized IRA Distribution Expert
X
Program Descriptions
Minimizing Taxation
This program is for both consumers and tax or financial professionals, CPAs, Attorneys, Financial Planners, Insurance Professionals.

Estate Planning
Ed speaks on related topics in the Estate Planning area; from basic to advanced.

IRA Distribution Rules, IRA Planning, Retirement Planning
This program is designed to make your clients feel secure about investing their hard earned cash with you or your firm.

Marketing Your Financial Services Business
This is the most requested program. Highly entertaining and informative. Ed speaks regularly for Brokerage firms, Banks and other financial institutions who provide IRAs, Roth IRAs, Pension Services, investment services and money management to their clients.
Why Book Ed Slott?


He is America's IRA Expert.
The Best Source for IRA Advice.
Ed Slott is a widely recognized professional speaker and educator specializing in retirement distribution planning, teaching both financial advisors and consumers how to best take advantage of our complicated tax code.

Ed has collaborated to create the nationally aired Public Television specials "Lower Your Taxes! Now and Forever", "Stay Rich for Life!" and "Stay Rich Forever & Ever with Ed Slott" viewed by millions across American.

He also established the IRA Leadership ProgramSM and Ed Slott's Elite IRA Advisor GroupSM, which were developed specifically to help financial institutions and advisors, financial advisor firms and insurance companies become recognized leaders in the IRA marketplace.

Ed is the author of The Retirement Savings Time Bomb and How to Defuse it (Penguin, 2012), Ed Slott's Retirement Decisions Guide: 2011 Edition (Ed Slott, 2010), Stay Rich for Life! (Ballantine Books, 2009), Parlay Your IRA Into a Family Fortune (Penguin, 2008), Your Complete Retirement Planning Road Map (Ballantine Books, 2007), and Ed Slott's IRA Advisor, a monthly IRA newsletter. He also writes personal finance columns for numerous financial publications and co-authored an extensive special report with Harry Dent titled, Taxing Away Your Wealth.

He is a past Chairman of the New York State Society of CPAs Estate Planning Committee and editor of the IRA Planning section of The CPA Journal. Ed was a past recipient of the prestigious "Excellence in Estate Planning" and "Outstanding Service" awards presented by The Foundation for Accounting Education. He is a former Board member of The Estate Planning Council of New York City.