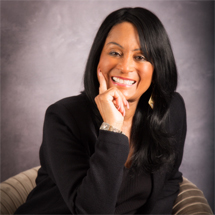 Francine Ward
From Substance Abuse to Success, Author: Esteemable Acts
Traveling From
California
X
Program Descriptions
What Every Entrepreneur MUST Know About the Law!
In this age of more lawsuits, more social media, more bad behavior, what you don't know will hurt you. Protect yourself and your valuable assets. From cloud computing, to copyright protection, to trademark protection, to what you should know about thise pesky terms of use. Invite Francine Ward--a triple crown winner--IP lawyer, entrepreneur, and published author to speak to your group.

The Best Thing to Happen to You is a BAD Break!
None of us get out of this life unscathed. We all have challenges. How we deal with them will define what kind of life we have, and who and what we become. Francine Ward has seen more than her share of hard times, from an early life littered with low self esteem, poverty, and addiction to dealing with everyday living challenges that come from taking risks, going for your dreams, and aging.

Lions, Tigers, & Friends: Steering Clear of Social Media Legal Landmines
Social media is the hottest thing since sliced bread. It's fun, fast-paced, interesting, relevant, and allows us to stay connected to one another in ways we never imagined. Engaging in social networking also levels the marketing playing field. At a fraction of the cost, you can spread the word about your products and services. But with all the cool things you can do on a social media site, there are landmines to be aware of. Learn the legal pitfalls of playing in the social media sandbox.
Francine Ward is Of Counsel at Monty White, LLP, a San Rafael, California full-service law firm. She heads the firm's Business and Intellectual Property Law Group, as well as managing its Palm Desert, California office.

Ward is a 1989 graduate of the Georgetown University Law Center and admitted to practice in California, New York, and the District of Columbia. Her IP focus is on copyrights, trademarks, Internet, publishing, and entertainment law issues. In her business law practice, she reviews, prepares, and negotiates a variety of contracts, and advises clients on the proper selection of appropriate business entities.

Francine's clients include authors, musicians, designers, reality television personalities and business owners, startups, entertainment companies, and charitable nonprofits that are building a brand, protecting an existing brand, developing content, starting a business, writing a book, or composing music. Her clients may be collaborating on the creation of content, being sued for copyright or trademark infringement, wanting to sue someone for copyright or trademark infringement, or just needing advice regarding internet law related issues.

An active member of the legal community, Francine serves on the Advisory Board to the American Bar Association's (ABA) Commission on Lawyer Assistance Programs, and is a leader in the ABA's 19,000+ Intellectual Property Law Section (IPL), where she is a member of the IPL Council, the section's governing body. She is also Chair of the Substance Abuse and Mental Health Committee. Francine has recently been appointed as the IPL representative to the ABA's Opioid Summit.

Finally, like she doesn't have enough to do, Francine teaches intellectual property law and contract drafting at the California Desert Trial Academy College of Law in Indio, California. Her practice areas include the following:


Copyrights
Copyright Registration
Legal advice regarding the selection of a trademark that CAN be protected
Trademark Search AND Analysis
Registered Trademark
Trademark Prosecution
Responding to USPTO Office Actions
Legal advice regarding sweepstakes & contests
Contract Preparation
Contract Review, including Publishing Agreements and other Author Contracts
Advice regarding Nonprofits
Advice regarding the appropriate type of business entity, e.g., limited liability company (LLC) vs corporation
Business Entity Formation
Preparation of Estate Documents, including Trust, Will, Healthcare Directive, Power of Attorney, and Assignment of Assets

Whether you are just getting your business started or you're a seasoned business owner, Francine's 27 years of experience in business and intellectual property law will provide you with the expertise and competent guidance you need to protect your content, your brand, your business structure, and your estate.