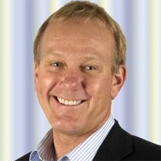 Gary Bailey
Former Manchester United and England Goalkeeper
X
Program Descriptions
5 Success Under Pressure Principles
Pressure can be destructive or inspirational and here's a quick memory tool that will help you turn pressure into success:
GRATITUDE
Gratitude is not just a fuzzy warm feeling, it's a powerful and beneficial skill when used properly, and one that is crucial so succeeding under pressure.

REFRAMING
Reframing is a technique use by some of the most successful people that Gary knows, once learnt, and guarantees it will improve your success.

EMOTIONAL INTELLIGENCE
He helps you work with other people more efficiently, and that is crucial to growing businesses – and as your relationships improve, so too will your bottom line!

ADAPTABLE
The world's changing so fast, that If you don't keep learning, & the competition does, then you'll fall behind & eventually fail – let's help you create a learning plan to stay ahead of your competition.

TEAMWORK
Your words impact those around you, and choosing the best words will help you build a more successful team – also increasing your energy to be a more effective member of the team is no longer an option – it's a survival necessity.
Why Book Gary Bailey?


Expert in not only surviving Pressure, but Thriving under it!


Author of Succeed Under Pressure


Spent 20 years old goalkeeper playing in a FA Cup Final


Gary Bailey is a former soccer star for Manchester United (biggest sports club in the world) and Kaizer Chiefs and his presentation provides the delegates with a series of practical steps to help them thrive under pressure and achieve greater success. Gary has operated under the most intense of pressures, as a 20 year old goalkeeper playing in a FA Cup Final in front of 100,000 crowd and being blamed for loosing. He also spent two years with local glamor club Kaizer Chiefs, helping his team thrive under pressure and win 5 trophies. He has had to figure out practical ways to handle the pressure, and Gary has gone on to write a book with Professor Rakesh Sondhi at Henley in Oxford that outlines the simple but effective steps to SUCCESS UNDER PRESSURE.
Books

Succeed Under Pressure