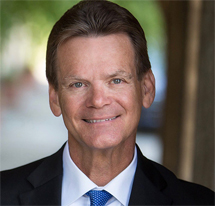 Gary Bradt, Psy.D.
Change and Leadership Expert, The Ring in the Rubble
Traveling From
North Carolina
X
Program Descriptions
The ToWho List™: How to Build and Maintain Crucial Relationships at Work and in Life
Almost everyone has a To-do list. But very few are as intentional about maintaining relationships as they are about getting things done. Introducing The To-Who List™, a strategic and tactical tool to help you maintain relationships that matter most, whether they are customers, clients, mentors, peers, team members, family or friends. Business results are driven by relationships. You gain a competitive advantage by keeping yours strong. This keynote will show you how. Audiences will leave this thought provoking and inspiring presentation with their first ToWho List in hand, crafted by them during the course of the talk.

Resilience: How to Lead in Changing Times
Life doesn't always go as we wish. Plans get made only to be washed away by the tides of change. How can we adapt? What simple yet powerful tools can we employ? You have to stay resilient to win. In this practical and moving keynote, Gary shares what science says about resilience, and what he has learned from coping with the life-long challenge of a son born with a chronic health condition. We will examine business case studies of resilient and successful change leaders. Audiences will walk away from this presentation moved, inspired and empowered to climb every mountain and jump every hurdle that business and life and may throw their way.

How to Stay Sane While You're Going Like Crazy
Savvy consumers want everything faster, better and cheaper. Competitors spring out of garages seemingly overnight. And restless workers job-hop to find the meaning and flexibility they want. Throw in geographically dispersed teams working across time zones; an alphabet soup of generations with clashing values and priorities; and global geo-political upheaval, well, you have what Oliver Hardy of the classic comedic duo Laurel and Hardy used to call "another fine mess."

Are you supposed to be leading others through the mess but feel like you are drowning in it instead? This keynote throws you a lifeline to help you out. Each 'knot' on the line if you will, is a leadership principle gleaned from Gary's years helping executives manage themselves as they lead others through constant and rapid change.

Positive Psychology: Exploring Happiness at Work
Does happiness impact business results? Are happier employees more productive? Are some people more naturally happy than others? How can you create a happier environment for all? These are just some of the questions we will explore in this informative keynote based on the exploding research on positive psychology. We will explore what the research says about happiness at work, and how you can use this knowledge to create a more productive and innovative environment at work, and at home. And, we will explore what happiness means to different people and cultures where you may do business, and how their definition and sources of happiness may vary from yours.

Mindfulness and Leadership: First Manage Yourself
If you can't manage yourself, it is very hard to effectively lead others. Self-management means thinking before you speak. It means pausing before you act. It means controlling your emotions and not flying off the handle every time someone pushes one of your hot buttons. All this requires a degree of self-awareness and control that comes naturally to a few but must be learned by most. This keynote gives audiences the practical tools they need to stay positive and proactive no matter the circumstances or pressures they face.

The Change Style Workshop
Not everyone is wired the same when it comes to change. Some people like change and lots of it, others support change only if it makes sense, while still others prefer to take change slow and steady, if at all. As a leader, it would be helpful to know what type you are, and especially helpful to know what type your followers are. Now you can.

The Change Style Workshop is based on the Change Style Indicator (CSI) a keenly accurate personality assessment which measures one's change preference. The instrument can be taken ahead of time online or filled out during the session, and only takes about 10 minutes to complete either way. In a fun, engaging and entertaining presentation, Gary helps participants understand their results, put them in a broader context, and how participants can apply what they learn to better lead change now, and going forward.
Dr. Gary Bradt is speaker and writer who helps individuals and organizations adapt to change faster and better.

Dr. Bradt gained national attention in 2000 when Dr. Spencer Johnson, the renowned author of, chose him as the leading speaker on the message of that blockbuster bestselling book which has sold over 28 million copies worldwide. "Cheese" gave thousands of people the chance to get acquainted with Gary's extraordinary ability to cut through their frustration and fear and get to the heart of the matter; delivering powerful tools that help them adapt to change faster and better.

Gary Bradt is uniquely qualified to deliver advice, counsel and strategies on leading change. He has spoken for clients all over the globe including IBM, American Express, eBay, FedEx, Proctor & Gamble, Prudential, Honeywell, Johnson & Johnson, Fidelity Investments, VISA, NASA, GlaxoSmithKline, Capital One, and hundreds more.

As a speaker, what makes Gary Bradt special is his ability to engage audiences: his warmth, his humor, his content, his ability to get people to absorb his message and put it to use. More than anything, Gary is genuine. His storytelling, examples and exercises are authentic and bring his principles to life in a way few other communicators can.

Because change happens in our personal lives too, Gary Bradt delivers a powerful message on that front. He is a husband and father who learned to cope with one of the toughest challenges of all, a child's chronic, life-threatening illness, and shares his personal narrative with audiences when appropriate.

And now, he has expanded his influence by taking advantage of the digital revolution. You and your group can access his message on change 24/7/365 via his new online training offering at www.OnlineChangeAcademy.com.

Dr. Bradt earned his BA in psychology from Duquesne, University in Pittsburgh PA. He earned his doctorate in clinical psychology from Hahnemann University and Hospital in Philadelphia, PA, which in 2007 honored him with the "Excellence in Professional Psychology" award. Only the second graduate to be so recognized at the time, this award underscored Dr. Bradt's contributions to the field of professional psychology through his achievements as world-class speaker, author, and leadership expert.

Gary's latest book is Change: The Tools You Need For The Life You Want At Work And Home. He serves as president of Bradt Leadership, Inc. a leadership consulting firm he co-founded with his wife, Dr. Peggy Bradt, in 1993. He resides in North Carolina with Peggy. They have two grown children.