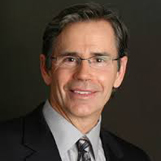 Harold Lloyd
Leading Expert in the Retail Industry
X
Program Descriptions
Superior Customer Service?... We're Not There Yet! Here's Why
"HELP WANTED" Building the Team of Your Dreams
How to INCENTIVIZE Your Staff
It's About Time
Fishin' For Sales? ... Better Bait the Hook
The Next 3 Years... Strategize or Agonize!
Here Comes the Super Center! Will You Servive?
Why Book Harold Lloyd?


For more than two decades Harold has worked very closely with small and large businesses to provide a powerful push in the direction to improved customer service.
He speaks on techniques to easily improve your time management skills at work for increased productivity.
For over 20 years Harold Lloyd's mission has been to provide executive-level assistance to companies on a temporary basis, eliminating the need to add permanent top management overhead.
Harold Lloyd has spent the last two decades working very closely with small and large businesses to provide a powerful push in the right direction. He is the author of the book "It's About Time" which focuses on time management.
Harold completed his formal education at the University of Pennsylvania's Wharton School with a Bachelor of Science degree in Economics, and went on to earn his MBA with Honors in Marketing from the University of Chicago. His appreciation for the formal education process motivated him to teach part time at two community colleges over an 8-year period, rewarding him and his company with the opportunity to instruct, observe, and recruit some of his best students.
After 14 years of coaching, Harold decided to return to the business world in a more "hands-on" capacity, partly to test the theories he has been espousing for over a decade. Harold and Deanna Lloyd became franchise developers for Friendly's Restaurants in the Tidewater Virginia area. Their first store was voted Virginia's #1 Casual Dining Restaurant for 3 consecutive years.
Harold's exciting ideas and dynamic presentation style have combined to earn a highly regarded reputation. This is reflected in his top ratings at such prestigious events as the Food Marketing Institute Convention held each May in Chicago. He creates two new presentations each year which keeps his subject matter fresh.
If you are looking for a change from the typical presenter, you have found what you are looking for. Not only is Harold one of the industry's leaders, but also an experienced presenter who puts everything into his speeches. Passion, excitement, knowledge and sincerity are all words that are commonly associated with Harold Lloyd and his presentations.