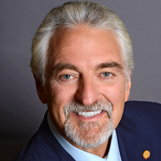 Ivan Misner, PhD
Networking Guru and Author: Masters of Networking
Traveling From
California
X
Program Descriptions
WHO'S IN YOUR ROOM?
The quality of your life is a direct reflection of who is in your "room." What does your room look like? Your room should be in alignment with your goals and objectives. How you manage who you let into your room (and life) is very important. And how do we go about choosing who we let in? If you are serious about developing stronger personal and professional relationships, this presentation is for you!

ROOM FULL OF REFERRALS
Did you know that your behavioral style IS affecting your referrability? At networking functions, do you immediately click with some people and clash with others? Can you imagine the day you enter a room full of people and know exactly how to gain referrals for your business? And you can do all of this in 90 seconds or less! Dr. Misner will share how when you go to networking events, you are not walking into a room full of people, you are walking into a Room Full of Referrals®

BUSINESS NETWORKING AND SEX (NOT WHAT YOU THINK)
"He Said, She Said…" Are you networking with only 50 percent of the population? Do you ever think you lost business because you didn't know how to communicate better with the opposite sex? This informative and at-times hilarious presentation features New York Times Bestselling author & BNI Founder, Dr. Ivan Misner, plus Co-authors Frank De Raffele and Hazel Walker. Based on their #2 Amazon.com Bestseller, they will share the secrets to accurately reading between the gender lines, and uncover a new edge for your business-the power to effectively talk business and successfully network with the opposite sex. Filled with humor, this presentation will have them laughing and thinking from beginning to end.
Why Book Ivan Misner?
CNN has named him "The Father of Modern Networking" and Forbes has named him one of "Top Networking Expert to Watch"
He has a track record of earning billions in increased revenue for the clients of his networking consulting firm BNI
He is an extremely prolific writer whose bestseller has made the New York Times list.
Dr. Ivan Misner is the Founder & Chief Visionary Officer of BNI, the world's largest business networking organization. Founded in 1985 the organization now has over 8,500 chapters throughout every populated continent of the world. Last year alone, BNI generated 9.1 million referrals resulting in $13.1 billion dollars' worth of business for its members.

Dr. Misner's Ph.D. is from the University of Southern California. He is a New York Times Bestselling author who has written 22 books. He is also a columnist for Entrepreneur.com and has been a university professor as well as a member of the Board of Trustees for the University of La Verne.

Called the "Father of Modern Networking" by CNN and one of the "Top Networking Experts" by Forbes, Dr. Misner is considered to be one of the world's leading experts on business networking and has been a keynote speaker for major corporations and associations throughout the world. He has been featured in the L.A. Times, Wall Street Journal, and New York Times, as well as numerous TV and radio shows including CNN, the BBC and The Today Show on NBC.

Among his many awards, he has been named "Humanitarian of the Year" by the Red Cross and was recently the recipient of the John C. Maxwell Leadership Award. He is also proud to be the Co-Founder of the BNI Charitable Foundation. He and his wife, Elisabeth, are now "empty nesters" with three adult children Oh, and in his spare time!!! he is also an amateur magician and a black belt in karate.
Books