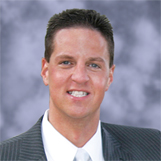 James Malinchak
Empowering Audiences to Achieve Extraordinary Results
X
Program Descriptions
Success Starts With Attitude
This motivational, humorous, and high-energy message is ideal for an opening or closing session, as it is sure to Refuel, Recharge and Reenergize your audience!

Leading From the Heart
This motivational message is designed to empower you to positively influence others to outperform themselves by adapting the effective communication skills of top leaders.

A Taste of Inspiration
James mixes inspirational stories with humor and an educational message to uplift audiences so they can experience a rewarding personal and professional life.

Jump-Start Your Leadership Skills
James will empower you to immediately improve your leadership abilities by sharing his 7 Steps for Effective Leadership.

Live With Purpose, Passion and Power
In this idea-packed keynote, you'll learn specific success strategies that will empower you to Live With Purpose, Passion and Power- so you can achieve extraordinary results!
James Malinchak has delivered over 2,200 motivational presentations at conferences and meetings worldwide, and was named Consummate Speaker of the Year by Sharing Ideas professional speakers' magazine. He has appeared in USA Today, The Wall Street Journal and several hundred other publications.

James began his sales career right out of college as a stockbroker with a major Wall Street Investment Firm and was awarded Most Outstanding Performance (twice) and #1 in New Account Openings (twice). While in his twenties, James became a partner in a company that handled the investments for many famous entertainers, authors and professional athletes.

Currently, James owns three businesses, has authored eight books, and has read and researched over 1,500 books on personal and professional development. He is a Contributing Author to, and serves as Associate Editor for, the #1 New York Times Best-Selling book series Chicken Soup for the Soul,® with his own personal stories published in Chicken Soup for the Teenage Soul, Chicken Soup for the Kid's Soul and Chicken Soup for the Prisoner's Soul. James is the Co-Author of the upcoming book, Chicken Soup for the Athlete's Soul.

James mixes enthusiasm and humor with motivational stories to deliver a high content message that "Empowers Audiences to Achieve Extraordinary Results!"