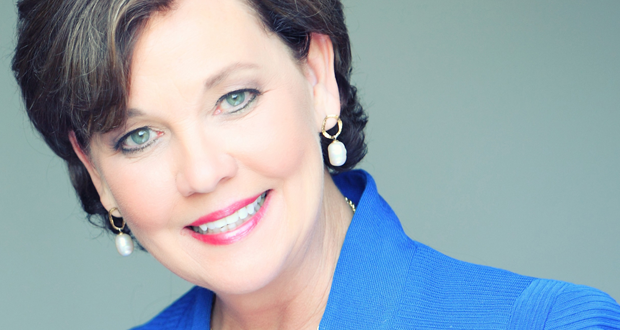 Jane Jenkins Herlong
Bare Feet to High Heels
Traveling From
South Carolina
X
Program Descriptions
Don't Throw Tomatoes at My Field of Dreams!
When life gives you over-ripened tomatoes, make some ketchup! A Southern Humorist then adds salsa to spice it up!

Personal accountability is the first step to any successful outcome. How do businesses increase peak performance and bottom line productivity? Inspire responsibility in those that work for you by letting them know they make a difference.

Filled with poignant stories of success, hard lessons and enlightening humor, Jane shares business and life strategies learned while working in her father's tomato fields as a young girl. Jane's humorous storytelling focuses on personal accountability to increase peak performance and bottom line productivity.

Your group will discover:
The value in making great mistakes.
Why business as usual is NOT business as usual —so be unusual!
How to be empowered by difficult people.
Their own "Best Worst Thing that Ever Happened."
How to become a "keeper" to your customers.

Business Secrets to Master Your Runway
Being a beauty queen is much more than lipstick, mascara and lights. In any career, we all learn tough lessons about ourselves, working with others, competing, winning and losing.

Whether in the boardroom, the cubicle or the runway, your group will roar out loud with Jane as she delivers her tell-it-like-it-is, southern-fried humorous business and life lessons learned from her days of the tomato farm, the Beauty Queen runway, Radio City Music Hall and SiriusXM. Mixed audiences will leave empowered to move from survive to thrive when they take the high road, be resilient and stick-to-it when the heel breaks.

As a female comedian, Jane knows how to keep serious lessons light, inspiring and motivating. Her "runway" topics include:
The Importance of Lifelong Learning
Effective Presentation Skills
Polished Communication Skills
Masterful Interview Skills
Competition (Personal Reputation) is Lost in the Wings

Find the Funny in Dysfunction
They say, "The one who laughs last, wins."

Are you a "fixer"? We cannot control impossible people or dysfunctional circumstances. Sometimes, ya hafta let it roll and laugh at it! There is no reason we need to take on the negative. It only holds us back. Stressful situations only belong in your review mirror as you forward.

Through her own dysfunctional states in life, Jane empowers you to say "NO" to stress and "YES" to success. It is then you will find the "Funny in Dysfunction" to be able to function stress-free and laugh all the way to being your personal best!

In this session, attendees enjoy Southern Humor as Jane addresses:
Principled behavior for fool-proof results.
Embracing troubles to motivate your performance.
The pitfalls of over-functioning.
The ability to be able to laugh at yourself!

Bury Me with My Pearls
Do you have friends who you consider your pearls? This is the perfect presentation to celebrate your Pearl Friends.

The presentation that is a classic and a real jewel for women who are searching to live their legacies. Based on Jane Herlong's award-winning and best-selling book, Bury Me with My Pearls, Jane shares her pearl analogy – cultured, uncultured and seed pearls – to empower women to handle business and personal challenges with grace and a sense of humor.

Rhinestones on My Flip-Flops: When Life Flips, Don't be a FLOP!
Has your life ever flipped? Have you ever felt like a complete flop? "YES" is my answer!

Now, let's add rhinestones to those flip-flops when we learn through from the Women of Wisdom (WOW) about how to turn the flips and flops into everyday joy.

Join Jane as she takes you along the journey of several women who experienced life's turmoils but did not let it stop them. The secret? Tenacity and being surrounded by other Women of Wisdom to help you journey through life's ups and downs.

This presentation is based on Jane Herlong's newest book, "Rhinestones on My Flip-Flops: Choosing Extravagant Joy in the Midst of Everyday Mess-ups" and will delight audiences when they laugh out loud at the dreaded "middle age" issues and learn more positive and productive life skills.

"I wrote "Rhinestones on my Flip-Flops" because this book is my journey. It's your journey. Most of us struggle with deception, stress, holding on to the past, and those dreaded "middle age" issues. This book will make you laugh while learning life skills to be a better you!"

The ladies of the event will:
Understand "MED," The Triple Flip-Flops
Menopause & Medical Issues | Empty Nest | Dealing with Loss
Embrace the Power of Bling
Believe | Love Others | Invest | Never Give Up | Give Back
Why Book Jane Jenkins Herlong?


Jane entertains using funny, original Southern humor, stories, folksy wisdom, and singing to inspire audiences to live more productive, stress-free lives.
Jane Jenkins Herlong is a Sirius XM Humorist, international best-selling/award-winning author, professional singer, recording artist and award-winning professional speaker.

A recent inductee into the prestigious Speaker Hall of Fame, Jane is one of the 232 men and women to be awarded this honor including former U.S. President Ronald Reagan and General Colin L. Powell. Jane also has achieved the distinction of Certified Speaker Professional by the National Speakers Association.

Jane's newest international book, "Rhinestones on My Flip-Flops: Choosing Extravagant Joy in the Midst of Everyday Mess-ups," is published by the Hachette Book Group and an Amazon best-seller. Jane's third book, "Bury Me with My Pearls" is also an Amazon Best-Seller and was awarded the Gold Medal in the Illumination Book Awards and Christian Small Publisher Book of the Year.

Her award-winning singing and humor is featured on Sirius XM Radio and Pandora Internet Radio along with Jeff Foxworthy, Ray Romano and Jerry Seinfeld. She criss‐crosses the country sharing her "down‐ home principles delivered with uptown humor." Jane has also spoken in New Zealand and Germany and is fluent in four languages: English, Southern, Northern and Lowcountry Gullah (gul‐la).

Jane's keen sense of humor evolved from being labeled Dyslexic and constantly told, "You can't do that!" Jane changed the word NO to NEXT and the rest is what dreams are made of. Audiences learn the healing power of humor when handling negative people and circumstances for more productive, positive living. Jane's life stories and humor leave audiences with the same message she lives- "prove people wrong and laugh while living your dreams."

With a sense of humor and smart work, Jane traveled from the rows of her family farm to the runway of the Miss America Pageant all the way to performing at Radio City Music Hall. She graduated from college with the highest honors voted by her peers and continued on to graduate school. Her successes continued to pile up from there. Today, Jane travels around the world featured at speaking events in New Zealand and Germany as well as several venues around the United States. Jane has also had the pleasure of sharing the stage with several noteworthy people such as Dr. Charles Stanley, General Colin Powell, Rudolph Giuliana and the late Charlton Heston.