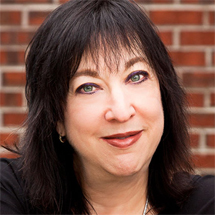 Jane Sarasohn-Kahn
Advisor to Organizations at the Intersection of Health, Technology and People
Traveling From
Pennsylvania
X
Program Descriptions
Jane's book, HealthConsuming™: from health consumers to health citizens, was published in May 2019. The book tracks the evolution of the patient to consumer and, ultimately, payor, seeking transparency and empowerment to support the health consumer journey. As digital tools and retail health options proliferate the consumer's ecosystem for health, HealthConsuming™ discusses America's prospects for public policy and privacy laws to bolster health citizens' access to health care, social determinants, and personal data protections.

Jane's focus in meeting with groups in 2019 is to provide context and counsel for understanding, developing strategies for and supporting patients-as-consumers and the new payors. With that macro theme, Jane addresses:


The patient-as-payor
How Amazon has "primed" health consumers
How digital health tools can support patients for self-care in the growing value-based and consumer first-dollar environment
The new retail health beyond the pharmacy – in the grocery store, shopping mall, travel destination, and medical cannabis storefront
How collaborating in the retail health ecosystem can engage patients in health and wellbeing and drive loyalty and engagement
How meeting consumers where they live, work, play, pray and learn can bolster trust and engagement that drive outcomes – the importance of the social determinants of health and meeting patients/consumers on their terms
The implications of the upcoming 2020 Presidential and Congressional elections – and scenarios for patients and health consumers.
Jane Sarasohn-Kahn is a health economist, advisor, trend-weaver and author supporting organizations at the intersection of health, technology and people. Jane advises on strategy via environmental analysis, scenario and strategic planning. Jane founded THINK-Health after working for ten years with health care consultancies in the U.S. and Europe. Her clients are all stakeholders in health: technology, bio/life sciences, providers, plans, retail, financial services, food, and consumer goods. She founded the Health Populi blog in 2007, celebrating a decade and over 2,300 blog posts as of April 2019, all written by Jane.

Jane sits on the advisory boards of the CAQH Health Efficiency Index, Center for Health Policy and Media Engagement at George Washington University, healthBank, Onboard Health, WEGO Health, and Women of Color in Pharma. Jane is also on the Board of The Clinic, a free clinic for residents in her community. She is a frequent speaker and has also contributed to the Huffington Post, Tincture on Medium, and the Washington Post Health Rx Panel.

Jane has been named one of the Top 100 Influencers and Brands in Digital Health, one of the Top 100 Influential Economists in the World, one of the Top 5 Women in Healthcare Blogs, one of 40 Healthcare Transformers, and one of Rock Health's 100 Women in Healthcare, among other recognitions.

Jane holds an MA (Economics) and an MHSA (Health Policy) from the University of Michigan. While Jane loves her work, she is even more passionate about family and home, Slow Food and her local CSA, and living a full and balanced life.
Books

HealthConsuming