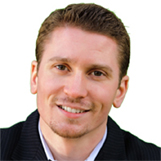 Jared James
Real Estate & Sales Speaker
Traveling From
Connecticut
X
Program Descriptions
Bridging the Gap - Combining yesterday's principles with today's trends to win right now
An unfortunate trend that is growing everyday is the gap that exists between the way business was once done and how today's professionals perceive it should be done. There are two extremes that exist between the more experienced sales person that believes everything can be accomplished with little help from the fad known as technology, and the younger agent that believes technology is the answer to everything. In Bridging the Gap: Combining Yesterday's Practices with Today's Trends to Win in THIS Market Jared James breaks down the balance that must take place in order for a synergy of the two ways of thinking to occur. He uses a mixture of humor and real life experiences to prove that to win in this market there is a combination of technology that is needed to operate more efficiently, but only to free you up to do the things that have made sales people successful for the past 30 years. This topic is great for attendees of all ages as it will challenge and inspire the more experienced professional to realize that they don't need to be a tech guru to operate in the modern age. At the same time Jared has a way of reaching out to and relating with the younger professionals in attendance to consider the possibility that technology is not a relationship manager. Ultimately it is their job to cultivate the relationships that will drive their businesses for years to come.
No Limits - 7 ways to grow your business NOW
One of the most common questions that Jared gets is "How do I get clients" or "Where will they come from?" This is an insecurity that most, if not all, sales people feel or have felt at one time or another. In NO LIMITS: 7 Ways to Grow Your Business NOW! Jared James details how to step outside of the limits that hold most professionals in their little box and limit their ability to grow while detailing the exact steps to take, strategies to implement, and principles to follow to find and create clients to add to their businesses, and ultimately, their bottom line. Your group or your company will benefit because they will not only get more motivated, higher producing and confident sales people and employees, but they will also have fun in the proces.
Business/Self-Help Was Never Intended to be Shelf-Help - How to turn your intent into action once and for all
We have all been to an event and felt inspired or motivated, only to come back the next year with the same notebook and realize that we didn't follow through with a whole lot of what we learned at last years conference. Just about everyone can also relate with setting a goal we don't reach or going on a diet and sooner or later falling off the wagon and eating things we aren't supposed to. So why does this happen? Do we set out with the intention of disappointing ourselves? Of course we don't!

Many times there is a disconnect that exists between our original intentions and our actual behavior which produces unintended results; but it doesn't have to be that way. Make sure to come out and listen in as, in-demand speaker and author, Jared James, breaks down how to win the battle that occurs between our mind and body every day and finally attain the results you have desired.
Get Out of YOUR Way - How to leverage yourself as an asset instead of your own worst enemy
While most people create a narrative or story that blames so many others for why they aren't exactly where they want to be, Jared believes that the majority of most people's issues and stumbling blocks are created and reinforced by the same person that can be confronted by simply looking in the mirror and saying, "IT'S ME."
Jared James believes that when people have a better understanding of themselves, their behavior and how to manage themselves according to the way that their body was created to function, they have a much better shot at getting what they really want. In this informative presentation, Get out of YOUR way!, Jared breaks down the other side of business, the business of YOU. He shares concepts, psychological truths and actionable steps designed to help attendees gain the ultimate advantage in life and business by learning how to finally leverage themselves as their greatest asset and no longer their own worst enemy. The audience will laugh and leave motivated, ready to create their personal "business" plan for getting ahead.
Why Book Jared James?


He shares concepts, psychological truths and actionable steps designed to help audiences gain the ultimate advantage in life and business by learning how to finally leverage themselves as their greatest asset.
One of Jared's favorite roles is the role he plays with the members of his virtual coaching program where he gets a chance to train them and hold them accountable to get the most out of themselves and reach the goals that they set for themselves.

Although Jared "cut his teeth" so to say in the real estate industry, his speaking engagements are to audiences from all industries because at his core, he is an entrepreneur. To this day, in addition to running Jared James Enterprises, he still runs and operates other businesses under the radar that keep him sharp and his message more relevant than ever.

Jared James is a sought after Keynote Speaker and trainer who has earned a reputation among many people as the "why guy" due to his understanding of why people do what they do and how to get them to change their behavior.

By the age of 28 Jared was recognized by REALTOR Magazine's over 2 million readers as their "Web Choice Award" Winner, recognizing their favorite Realtor in the country; was inducted into the International Hall of Fame of the world's largest real estate company and had written a best-selling book.

Jared's ability to connect and engage with his audiences has led to his having opportunities to keynote events for some of the largest companies in the world. These organizations include but are not limited to the National Association of Realtors, the Council of Residential Specialists and RE/MAX International.

He has written articles for nationally syndicated magazines and websites such as Personal Development Magazine, REALTOR Magazine and RISMedia and has been recognized by the popular site "Klout" as one of the top 25 most influential people in the real estate industry today.

Narrowing Jared's talents and interests down can be difficult. He started his first profital business when he was 8 years old, a neighborhood bank and loan. From there, he was hooked, and hasn't stopped since!
Books

ENJOY SUCCESS TODAY